Contact Us for Your ASP.NET Zero Development Requirement
and we will get back to you asap.
ASP.NET Zero Application
We are an ASP.NET Zero Development Company in India known for creating powerful and custom ASP.NET Zero web applications and ASP.NET Zero mobile applications for businesses of any size and industry. Not only ASP.NET development services, but we also possess expertise in custom ASP.NET CRM development services as per your business requirements. ASP.NET Zero is a comprehensive solution for building web and mobile applications using ASP.NET and Angular frameworks. It provides pre-built templates, modules, and features that make it easy for developers to create scalable, secure, and customizable applications. ASP.NET Zero is a framework that is considered the starting point for new web applications with a modern UI and SOLID architecture.
ASP.NET Zero Development Services
With the help of our ASP.NET Zero development services, we can create a custom web application for your business in less time. This speedy execution of the application will not only give you a cutting edge over your competitors, but it will also help you save huge on time, cost, and maintenance. We have a team of dedicated ASP.NET Zero developers to assist you with your ASP.NET Zero development requirements at any point in time. As there are many pre-defined and pre-loaded source codes (pages) available for all the basic functionalities required in a web application, this smart framework drastically reduces your application's time to market. Contact us today to learn more about our ASP.NET Zero Development Services.
Hire ASP.NET Zero Developers
Hire certified ASP.NET Zero developers from India at Concept Infoway today. We have some of the finest ASP.NET Zero developers who can develop the most robust, secure, and scalable web applications in a stipulated time frame. You can hire developers based on your project requirements – you can hire a single developer or a team of ASP.NET Zero developers  based on the quantum of work. Moreover, our hiring packages are extremely affordable; thus, you don't have to break your bank account to hire developers from Concept Infoway. If you are interested in learning more about our ASP.NET Zero developers then, talk to our experts today. We will be more than happy to assist you in every possible manner.
Contact Us, today!
Categories: ASP Net, ASP.Net, CRM Solutions, Microsoft Certified Professional, Web Application Development
Tags: CRM System, Customer Relationship Management, Entity framework, Microsoft Certified, Offshore Software Development, Web Application Development Company, Web Application Development Services
Why ASP.NET Zero Development Company in India?
There are plenty of advantages of selecting this unique framework, such as:
Reduce Development Time

Save Overall Development Cost

Modern And Intuitively Understandable Front-end

Solid Architecture

Integrated Localization Feature
Why Concept Infoway for ASP.NET Zero Development Company in India
What are the key features of ASP.NET Zero Development Company?
Tools & Technologies We Use For ASP.NET Zero Development Services
Concept Infoway is a Microsoft Certified Company and we have some of the best ASP.NET Zero developers in India who are very efficient in using various Microsoft tools and technologies. In order to carry out ASP.NET Zero development, our proficient ASP.NET Zero developers use:
Empowering Growth through Hiring
How Our Hiring Model Makes It Possible
Fixed Cost
If you know your requirement and have the precise information of what would like to achieve then Fixed Cost Approach is just for you.
Hourly
Want to develop an API or perhaps would like to conduct a research or a business / technical analysis then our Hourly based approach is just for you.
Hire a Developer
If you think that a project will last for a considerable amount of time, and the project requires a particular skillset then you can hire our dedicated developer, who will work exclusively for your project for a pre-defined timeline.
Why Us
Save Up To 50 % Cost
Scalable Team
Diverse Skills
Quick Responses
Proven Methodologies
Confidentiality
Intellectual Property Protection
Testimonials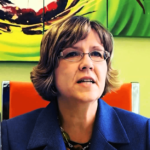 Marla | Houston, USA
Frequently Asked Questions - FAQs
ASP.NET Zero is a popular open-source application framework for building modern web applications using the ASP.NET Core and Angular frameworks. It is designed to help developers create scalable, modular, and maintainable applications quickly and efficiently.
ASP.NET Zero is often used by developers who want to build enterprise-level applications, such as customer relationship management (CRM) systems, content management systems (CMS), and e-commerce platforms. It is also a popular choice for building software-as-a-service (SaaS) applications, due to its support for multi-tenancy.
Concept Infoway is a reputable software development company in India with expertise in ASP.NET Zero development. We have a skilled team of developers who are proficient in using ASP.NET Zero to build customized web applications tailored to your specific business needs. With a track record of delivering successful projects, we offer high-quality solutions, timely delivery, and excellent customer support.
Our ASP.NET Zero developers have extensive experience and expertise in working with ASP.NET Core, Angular, and other relevant technologies. They have hands-on knowledge of using the ASP.NET Zero framework to build scalable, modular, and secure web applications. They are proficient in customizing and extending ASP.NET Zero's functionality, implementing multi-tenancy, integrating with third-party systems, and ensuring overall application performance.
Yes, our ASP.NET Zero developers can customize and extend the features of the ASP.NET Zero framework to meet your specific business requirements. They can add custom modules, integrate with existing systems, modify the user interface, implement custom business logic, and enhance the application's capabilities according to your unique needs.
Absolutely! Our ASP.NET Zero developers have experience in migrating existing applications to the ASP.NET Zero framework. They can analyze your current application, plan the migration process, and seamlessly migrate your application to ASP.NET Zero while ensuring data integrity, preserving functionality, and minimizing downtime.
Yes, we provide comprehensive support and maintenance services for ASP.NET Zero applications. Our team can address any issues, perform bug fixes, implement updates, and provide continuous support to ensure the smooth functioning of your ASP.NET Zero application. We offer flexible support options based on your needs, including post-deployment support and long-term maintenance.
Getting started is easy! Simply visit our website and fill out the contact form or contact our sales team through phone or email. Provide details about your project requirements, and our team will promptly get in touch with you to discuss the specifics and provide you with suitable options for hiring ASP.NET Zero developers.
Yes, our ASP.NET Zero developers are proficient in both front-end and back-end development tasks. They have expertise in working with Angular for front-end development and ASP.NET Core for back-end development. Our developers can handle the full-stack development requirements of your ASP.NET Zero application, ensuring seamless integration and cohesive functionality.
Security is a top priority for us. Our ASP.NET Zero developers follow industry-standard security practices to safeguard your application and data. We implement authentication and authorization mechanisms, protect against common vulnerabilities, ensure secure data transmission, and employ encryption techniques. We also conduct thorough security testing to identify and address any potential security risks.
Yes, our ASP.NET Zero developers have experience in performance optimization for ASP.NET Zero applications. They can analyze your application's performance, identify bottlenecks, optimize database queries, implement caching mechanisms, and make architectural improvements to enhance the overall performance and scalability of your application.
Absolutely! Our ASP.NET Zero developers are knowledgeable professionals who can provide valuable consultation and guidance for your project. They can assist you in defining project requirements, suggesting best practices, recommending architectural decisions, and providing insights into ASP.NET Zero development strategies. Their expertise can help you make informed decisions throughout the project lifecycle.
The turnaround time for hiring ASP.NET Zero developers depends on the specific requirements of your project. Once you reach out to us with your project details, we will assess your requirements and provide you with a timeline for hiring ASP.NET Zero developers. We strive to provide a prompt response and ensure that you can start your project within a reasonable timeframe.