Contact Us for Your PHP Development Requirement
and we will get back to you asap.
Custom PHP Website Development Services and Solutions
PHP development has the power to deliver exceptional website, CMS, Ecommerce, and web application solutions that are fast, versatile and productive.
When it comes to PHP development company in India, we are one of the top companies you can rely on. Using PHP programming language and various open source databases and frameworks, we efficiently carry out PHP application development for our clients. With our reliable PHP development services, we have delivered some of the most remarkable solutions in custom websites, CMSs, Ecommerce sites, and web applications.
79% of websites, including major world brands such as Facebook, Wikipedia, Slack, and Yahoo list PHP in their technology stacks. Since 2000, Concept Infoway has been helping businesses to leverage the full capacity of PHP on the way to their success. Hire PHP developers from Concept Infoway to create interactive and scalable web solutions ranging from simple web pages to complex enterprise level applications. We have the knowledge and tech expertise to implement your ideas.
Concept Infoway provides full cycle PHP development services. It is more profitable to work with a single vendor who has strong expertise in all facts of software development compared with several companies narrowly focused either on front-end or back-end sides. Additionally, it's harder to manage several providers. Hire experienced PHP developers from India at Concept Infoway today. Contact us for all PHP development requirements.
PHP Development Company in India
Frameworks
Concept Infoway is a leading PHP development company in India and we have some of the best PHP developers in India who are remarkably efficient in PHP programming language and related databases and frameworks. In order to craft productive solutions, our proficient PHP developers in India can efficiently use:
This is How We Work
Choose Your Model
Fixed Cost
If you know your requirement and have the precise information of what would like to achieve then Fixed Cost Approach is just for you.
Hourly
Want to develop an API or perhaps would like to conduct a research or a business / technical analysis then our Hourly based approach is just for you.
Hire a Developer
If you think that a project will last for a considerable amount of time, and the project requires a particular skillset then you can hire our dedicated developer, who will work exclusively for your project for a pre-defined timeline.
Why Us
Save Up To 50 % Cost
Scalable Team
Diverse Skills
Quick Responses
Proven Methodologies
Confidentiality
Intellectual Property Protection
Testimonials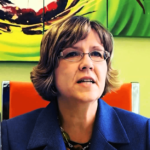 Marla | Houston, USA