Contact Us for Your Zend Development Requirement
and we will get back to you asap.
Zend Development Services in India
Zend development enables the creation of high-performance web applications that are dynamic, powerful, and secure.
Concept Infoway provides quality Zend development in India and using the Zend framework (Zend Expressive), PHP and essential web components, we build innovative web app solutions for our clients. With our efficient development services, we can help our clients with outstanding web application solutions that are intuitive, productive, and easy-to-maintain.
Zend Development Solution
A composition of PHP packages, Zend is used to develop stand-alone modern web applications because of its minimum inter-dependency. The modules in Zend can inherit the property of another module, sharing the same methods and attributes in the code, offering reusability within the code. Zend is absolutely comprehensive, secure, highly scalable and robust to even develop large scale enterprise applications without any obstacles. Being a completely object-oriented framework, Zend uses features like inheritance, offering reusability and flexibility.
Zend has conceptualized the idea of offering an interactive and scalable solution that meet individual business goals and objectives. Preferred as first and foremost option for developers and clients, it is regarded as one of the best PHP frameworks to build high-quality and result-oriented applications. It's highly configurable nature of multiple operating systems makes it one of the most reliable choices for web and mobile solutions.
Hire Zend Developers
So, if your business is looking for cutting-edge and interactive web solution, Concept Infoway – A leading Zend development company is the best company to partner with us. Our Zend developers provide services to meet your unique project requirements. We provide dedicated Zend developers to customers who need technical specialization and expertise for their projects. Our dedicated Zend developers are not only do coding , but they also understand what exactly customer needs and they are committed to making a quality product as per the requirements. Hire skilled Zend developers from India at Concept Infoway today.
Hire Experienced Web and App Developers in India
Contact us today to experience the best Angular development, ASP.NET Development,  ASP.NET Zero Development, Craft CMS Development, Cross Platform Mobile Apps Development, Drupal Development, eCommerce Website Development, SharePoint Development, iPhone and iPad App Development, Microsoft Power BI Development, Next JS Development, PHP MySQL Development, React JS Development, Shopify Development, Umbraco Development, Wearable Device App Development, Xamarin App Development and, Zend Development services at the best price in India.
Also read our blog to stay updated with latest trends and follow us on Facebook.
Categories: eCommerce Website Development, Open Source, Web Application Development, Zend
Tags: eCommerce Development, eCommerce Platforms, eCommerce Solutions, eCommerce Website, eCommerce Website Design, Offshore Software Development, Open Source Intelligence, Web Application Development Company, Web Application Development Services, Zend Framework
Zend Development Solutions in India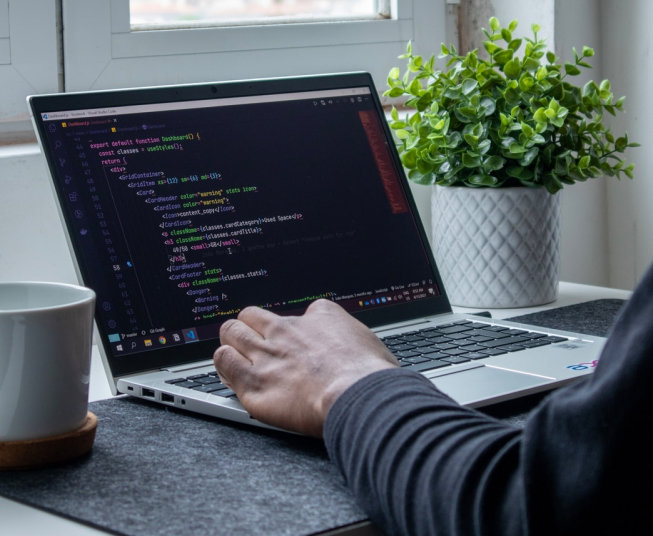 Why Concept Infoway For Zend Development
Empowering Growth through Hiring
How Our Hiring Model Makes It Possible
Fixed Cost
If you know your requirement and have the precise information of what would like to achieve then Fixed Cost Approach is just for you.
Hourly
Want to develop an API or perhaps would like to conduct a research or a business / technical analysis then our Hourly based approach is just for you.
Hire a Developer
If you think that a project will last for a considerable amount of time, and the project requires a particular skillset then you can hire our dedicated developer, who will work exclusively for your project for a pre-defined timeline.
Why Us
Save Up To 50 % Cost
Scalable Team
Diverse Skills
Quick Responses
Proven Methodologies
Confidentiality
Intellectual Property Protection
Testimonials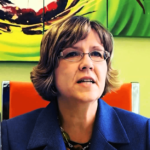 Marla | Houston, USA
Frequently Asked Questions - FAQs
Zend Framework is an open-source, object-oriented PHP framework that provides a robust and scalable development environment for building web applications. It follows the Model-View-Controller (MVC) architectural pattern and offers a wide range of components and tools to streamline the development process.
At Concept Infoway, we offer a wide range of Zend development services. Our services include Zend web application development, Zend framework customization and extension development, Zend module development, Zend integration with third-party systems, Zend migration and upgrade, and ongoing support and maintenance.
Concept Infoway is a trusted Zend development company in India with a team of experienced Zend developers. We have a strong track record of delivering successful Zend projects, and we offer comprehensive Zend development services to meet your specific requirements.
Yes, Concept Infoway has experience in handling projects of all sizes, from small-scale applications to large enterprise-level solutions. Our Zend developers are skilled in designing and developing Zend applications that can scale to meet your business needs.
We prioritize effective communication with our clients. You can communicate with our Zend development team through various channels such as emails, phone calls, video conferences, and project management tools. We ensure transparent and timely communication throughout the development process.
Our Zend development process starts with a thorough analysis of your requirements, followed by project planning, Zend application design and architecture, development and coding, testing, deployment, and ongoing support and maintenance.
Absolutely! We have expertise in customizing and extending the Zend framework to meet specific project requirements. Whether you need custom functionality, integration with external systems, or modification of existing Zend components, our developers can handle the customization and extension process effectively.
Yes, Concept Infoway offers comprehensive support and maintenance services for Zend applications. We provide regular updates, bug fixes, performance optimization, security patches, and dedicated support to ensure the smooth functioning and longevity of your Zend application.
Yes, we understand the importance of a high-performing application. Our developers are experienced in optimizing Zend applications for enhanced performance. We employ techniques like caching, query optimization, code profiling, and server optimization to ensure optimal performance of your Zend website or application.
The cost of Zend development projects can vary based on factors such as project complexity, features required, development time, and more. We provide customized pricing based on your specific requirements. To get a detailed quote, you can reach out to us with your project details.
Yes, we have expertise in integrating Zend applications with third-party systems and APIs. Whether you need integration with payment gateways, social media platforms, CRM systems, or any other external service, our developers can seamlessly integrate the required functionalities into your Zend application.
Yes, we follow industry best practices and coding standards for Zend development. Our developers have in-depth knowledge of Zend framework conventions and practices, ensuring that the codebase is clean, maintainable, and adheres to Zend's best practices. We strive to deliver high-quality, robust, and scalable Zend applications.
If you have any other specific questions or require more information, please don't hesitate to contact us.