SEO – Taking One Step Further
Most people in the world of web and internet marketing will be aware about the term SEO or Search Engine Optimization. To keep it easier in words, SEO is a process of improve the rankings of the website in the search engines. However, despite being such simple in words, the logic is as complex as Rocket Science.
In fact, SEO requires a lot of efforts which includes but not limited to:
A constant urge of research & development
Changing of policy and practices
Trying the new ones as and when the search engines release any updates
Ensuring that the rankings are not deteriorated
Ensuring that one doesn't use any false (black-hat) SEO practices by mistake
Ensuring that the website is not getting penalized
Keeping the track of the new updates released by the search engines, and be pro-active on it
Following and be up-to-date with the latest trends in the web and internet marketing industry
And so on…
The list could be endless; however, the core remains the same to make sure that website ranks well in the Google.
Taking One Step Further
The main reason behind opting for the SEO and achieving the good rankings is to drive traffic towards the website, and thereby generate sales / business. However, what if you have already achieved the Number One ranking in the search engines. What will you do after achieving the good rankings? Of course, by then all the efforts made towards the SEO will be focused towards maintaining those rankings, yet the overall business generation will be same, most likely there won't be any considerable amount of hike in the overall sales generation via the SEO.
Agreeing to the fact that there are various other ways to drive sales such as re-designing the website, introducing new product / service portfolio, opting for paid internet marketing via PPC and paid social media promotions. Yet, with core SEO services the sales generation will be almost stalled at the same number.
This is exact the same question, I was been asked recently by one of our client. We were able to manage number one rankings for his website in the search engines. The website ranked between number 1 to 5 in the search engines for all 6 keywords. We are also handling their social media profiles, and PPC campaigns. In fact, the total combined number of Goal Conversion / Lead Generation ranges between 40 – 45 per month, 20-25 Organic SEO, and remaining from PPC.
Yet, despite the good number and extremely high sales ratio, the question asked by the client was something astonishing for us. It was something drafted in this way, "We are extremely happy with the SEO services offered by you guys. We are ranking extremely great, and we are able to get at least 20-25 leads per month via it, which is huge number considering our business perspective. However, at the same time, we want to increase our business overall sales ratio. So apart from the SEO, PPC, SMM and Paid Social Media Promotions, what else you guys could offer to increase our sales?"
To be frank, we didn't had any answer for it at that given time and moment. Yet, the question was something that struck my mind. It seemed as a feeling when you feel happy and at the same time, 'Empty' after achieving your goal.
The question was merely simple, how can we take the SEO one-step forward? We had thought a lot about it, yet we weren't able to find any concrete solution, except, asking to client to increase their area of operations, so we can plan new keywords and focus on it accordingly. Client did agree with that, yet inside we know ourselves that this was not concrete solution at all.
The question still haunts me, and I am in still search for a solution.
Hence, unfortunately, yet I've to end this blog as a half-written story. Yet, would appreciate the feedback from the readers.
Also do let me know if you like my blog or not, and please feel free to drop your comments.
Thanks,
Recent News Post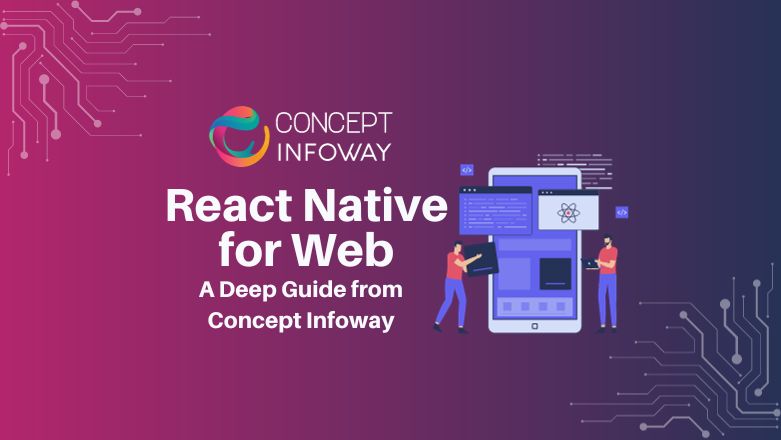 React Native for Web: A Deep Guide from Concept Infoway
React Native has revolutionized the way we develop mobile applications. By allowing developers to write code in JavaScript...
View More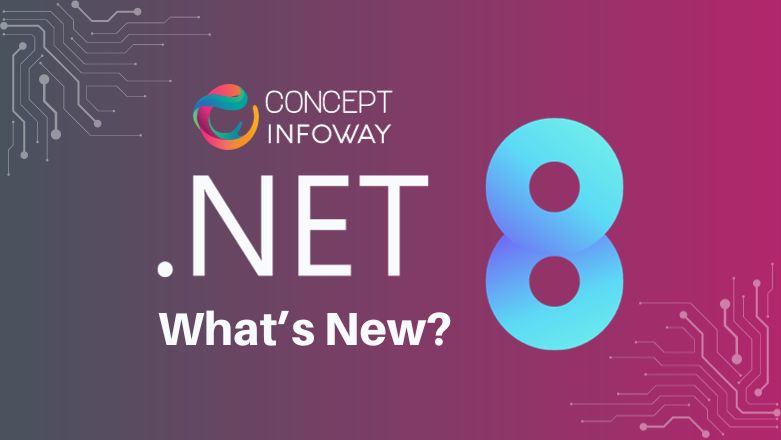 .NET 8: What's New? (Features & Release Date)
In the ever-evolving world of software development, staying up-to-date with the latest technologies and updates is crucial. For...
View More