Contact Us for Your Kentico Development Requirements
and we will get back to you asap.
Kentico Development Services by Experts
Kentico development can provide outstanding CMS website and eCommerce solutions that are easy to manage even for non-technical individuals. As a matter of fact, we are considered one of the leading Kentico Companies in India, highly recognized for our innovative and creative solutions. As a Kentico development company, we make use of the ASP.NET framework and SQL Server in conjunction with the C# programming language. This allows our Kentico developers to build customized solutions that meet the specific requirements of our clients. With our professional Kentico development services, we have delivered exceptional custom CMSs, eCommerce sites, social media sites, and various other web solutions.
As a matter of fact, delivering customer-centric solutions is of utmost importance for any business. That said, as a leading Kentico development service company, we completely understand this importance and can help you achieve this. Our team of experts is proficient in designing, developing, optimizing, and maintaining a customized Kentico content management system that is tailored to meet your unique business needs. By availing our Kentico development services, you can rest assured that we will help you establish a robust foundation for your digital strategy that drives engagement, enhances user experience, and promotes growth. In short, if you're looking for a reliable partner to help you achieve your business objectives, look no further than our Kentico development services.
Hire Kentico Developers
Get skilled and experienced Kentico developers, with state-of-art infrastructure and access to the latest technologies, for all your development needs. We offer Kentico CMS development services to our clients, ranging from simple to complex enterprise-grade content management systems. Kentico is a trusted platform used by globally renowned brands to develop websites and optimize customer experiences across multiple channels. Our qualified professionals follow a holistic process for website development. As stated, it includes user journey mapping, design engineering, and more, to deliver outstanding Kentico solutions.
Kentico is a remarkable CMS that combines eCommerce, online marketing capabilities, and CMS to deliver exceptional value to business. It is a robust CMS that is built on the ASP.NET CMS foundation. As said that it allows businesses to offer an enchanting experience to their customers. Kentico CMS comes with best components for e-commerce website development, and we can help you implement a customer-centric e-commerce website that provides an exceptional online shopping experience. Our Kentico development company can help you avail of the optimum benefits of the Kentico platform by integrating it with digital marketing tools, CRM, ERP, Social media, Plugins, Shipping tools, and several other 3rd party tools. Therefore, if you are looking to hire skilled Kentico developers from India who can provide you with the best development services, then Concept Infoway is the perfect choice for you.
Talk to our experts
Categories: CMS, Kentico, Microsoft Certified Professional, Web Application Development
Tags: CMS System, CMS Website, Content Management System, Entity framework, Kentico CMS, Microsoft Certified, Offshore Software Development, Web Application Development Company, Web Application Development Services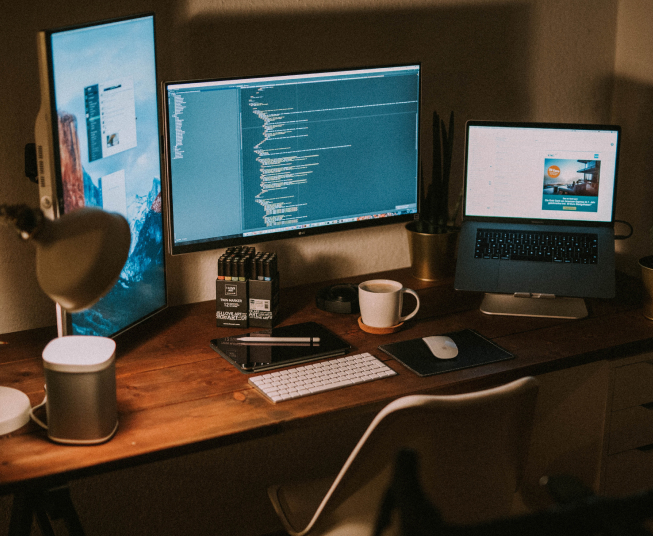 Why Concept Infoway for Kentico Development
Skillful expertise in all the cloud based platforms.
On-Time Delivery
Post-delivery support
Cost-effective
Trusted Kentico development company
Empowering Growth through Hiring
How Our Hiring Model Makes It Possible
Fixed Cost
If you know your requirement and have the precise information of what would like to achieve then Fixed Cost Approach is just for you.
Hourly
Want to develop an API or perhaps would like to conduct a research or a business / technical analysis then our Hourly based approach is just for you.
Hire a Developer
If you think that a project will last for a considerable amount of time, and the project requires a particular skillset then you can hire our dedicated developer, who will work exclusively for your project for a pre-defined timeline.
Why Us
Save Up To 50 % Cost
Scalable Team
Diverse Skills
Quick Responses
Proven Methodologies
Confidentiality
Intellectual Property Protection
Testimonials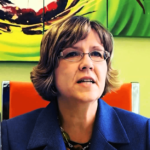 Marla | Houston, USA
Kentico Development Services
Kentico Business Solutions

From site architecture to server deployment as well as maintenance, we are offering enterprise level Kentico CMS development services.

Kentico eCommerce Solutions

Elevate your retail business with our Kentico eCommerce solutions, tailored to retailers of all sizes for success in the competitive market.

Kentico Custom Plugin Development

We offer custom Kentico plugin development to align with enterprise goals, ensuring competitiveness through regular updates and the latest industry trends.

Kentico Marketing Automation

Leverage Kentico CMS for insights into customer behavior and dynamic marketing. Our team stays updated on marketing trends to drive success.

Kentico Website Design

We are known for awesome designing front-end for Kentico Websites. We are also experts in building UI/UX with the use of Javascript framework.

Kentico Social Networking Sites Development

Create scalable and extensible social networking solutions with our expert development team. Build innovative platforms to engage and connect users.

Content Management And Migration

We assist businesses to migrate their content from a legacy based CMS systems to Kentico based solutions.

Kentico Intranet Development

Boost operational efficiency with custom Intranet solutions by our Kentico developers. Streamline processes and collaboration for scalable growth.
Frequently Asked Questions - FAQs
Kentico is a powerful content management system (CMS) and digital experience platform (DXP) that allows businesses to build and manage websites, online stores, intranets, and other digital solutions. It offers a wide range of features, including content editing, e-commerce functionality, personalization, marketing automation, and more.
Kentico is a flexible and versatile platform that can be used to develop a wide range of web solutions, including:
Websites: Kentico can be used to build and manage a wide range of websites, from small blogs and portfolio sites to large-scale corporate and e-commerce websites.
E-commerce platforms: Kentico's powerful e-commerce platform makes it an ideal solution for developing and managing online stores, complete with product catalogs, shopping carts, payment gateways, and order management tools.
Intranets and portals: Kentico can also be used to develop custom intranets and portals that provide employees, partners, and customers with secure access to information, tools, and resources.
Marketing automation solutions: Kentico's suite of marketing automation tools make it a great choice for developing and managing digital marketing campaigns, including email marketing, lead nurturing, and personalized content delivery.
Customer engagement platforms: Kentico can be used to develop customer engagement platforms that enable businesses to interact with customers and prospects across multiple channels, including websites, social media, and mobile apps.
Mobile applications: Kentico can be used to develop and manage mobile applications that integrate with websites and other systems, providing users with access to content and functionality on the go.
Overall, Kentico is a versatile platform that can be used to develop a wide range of solutions, from websites and e-commerce platforms to marketing automation tools and custom applications.
Yes, Kentico is generally considered to be a safe platform for web application development. The platform is built on the Microsoft .NET framework, which has a strong track record of security and is regularly updated with security patches and updates.
Kentico also includes a range of security features and best practices designed to protect against common web security threats, such as cross-site scripting (XSS) attacks, SQL injection attacks, and cross-site request forgery (CSRF) attacks.
The cost of hiring a Kentico developer from Concept Infoway will depend on several factors, including the developer's level of experience, the complexity of the project, the duration of the engagement, and the developer's location.
In general, Kentico developers may charge an hourly or project-based rate, and the rates can vary depending on their expertise and location. It is recommended to request a quote from Concept Infoway directly to get a better idea of their pricing and to discuss your project requirements in detail.
Do you want to know the hourly rate of a Kentico developer at Concept Infoway? Contact us.
Hiring a developer from Concept Infoway is extremely easy – there are 3 easy ways. You can either call us at +1 832 290 9522, email us at sales@conceptinfoway.com, or send us your and project details using the contact us form on the website.
Yes, along with affordable Kentico development company, we are also known for offering highly professional post-development support and maintenance services. We ensure your website doesn't experience any downtime. Contact us to learn more about support and maintenance services.
Yes, Concept Infoway has experience in handling projects of all sizes, from small-scale websites to large enterprise-level solutions. Our Kentico developers have the expertise to design and develop Kentico applications that can scale according to your business needs and handle high user loads.
Absolutely! We understand the importance of a unique and visually appealing website that reflects your brand identity. Our designers can customize Kentico templates and themes to match your specific design and branding requirements, ensuring a cohesive and personalized website experience.
Yes, Concept Infoway offers comprehensive support and maintenance services for Kentico websites. We provide regular updates, bug fixes, performance optimization, security patches, and dedicated support to ensure the smooth functioning and longevity of your Kentico website.
Certainly! We have expertise in integrating Kentico websites with various third-party systems, APIs, and services. Whether you need integration with CRM systems, payment gateways, e-commerce platforms, social media platforms, or other external services, our developers can seamlessly integrate the required functionalities into your Kentico website.