Contact Us for Your ASP.NET Boilerplate Development Requirement
and we will get back to you asap.
ASP.NET Boilerplate Development Company
ASP.NET Boilerplate development is an open-source framework that is designed to create modern web applications for complex and innovative business requirements. It can be easily customized according to the precise business needs by adding or removing specific modules. Whether you need an eCommerce website with an easy-to-use backend or an enterprise-level web application, ASP.NET Boilerplate has all the qualities that an ideal framework must possess. Moreover, it also has extensive support for ASP.NET Core, ASP.NET MVC, and ASP.NET Web API, making it convenient for developers to build highly customized, robust, and secure web app solutions in no time. It is a general purpose framework that can be easily customized to build modern applications that fit your business needs.
Team of ASP.NET Boilerplate Developers
Being a Microsoft Certified company, we have a team of the most talented pool of ASP.NET developers who can customize the Boilerplate framework as per your personalized business requirements. With our professional development Services in India, we can quickly build intuitive and reliable web application solutions that can deliver exceptional performance. ASP.NET Boilerplate is built with most common features that is required by most of the business applications. So, it's wise to use the framework as a starting point and save time and money.
ASP.NET Boilerplate is well-documented, backed by big community of developers, releases regular updates and uses cutting edge tools and technologies to make it even a better choice.
ASP.NET Boilerplate Development Services
We are one of the finest ASP.NET Boilerplate development companies having immense experience in ASP.NET Boilerplate development and custom ASP.NET Boilerplate web app development. Through our custom development services, we can create the most appropriate web solution for your business. With our professional services in India , we can team up with you to build a modern, innovative and complex business application that fits your needs, provides good performance and will solve your business problems the way you want. Hire our developers for your requirements in India at Concept Infoway today.
Contact us, today!
Categories: ASP Net, ASP.Net, Boilerplate, Microsoft Certified Professional, Web Application Development
Tags: Boiler plate, Entity framework, Microsoft Certified, Offshore Software Development, Web Application Development Company, Web Application Development Services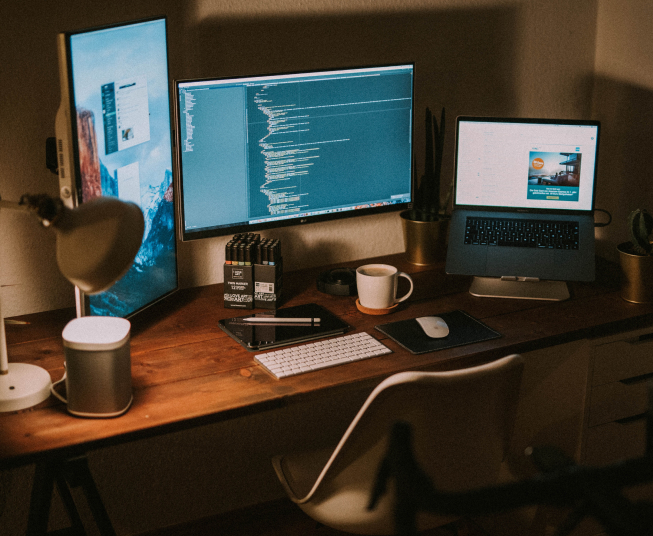 What are the key features of ASP.NET Boilerplate Development Services?
Tools & Technologies We Use For ASP.NET Boilerplate Development Services
Concept Infoway is a Microsoft Certified Company and we have some of the best ASP.NET Boilerplate developers in India who are very efficient in using various Microsoft tools and technologies. In order to carry out ASP.NET Boilerplate development, our proficient ASP.NET Boilerplate developers use:
Empowering Growth through Hiring
How Our Hiring Model Makes It Possible
Fixed Cost
If you know your requirement and have the precise information of what would like to achieve then Fixed Cost Approach is just for you.
Hourly
Want to develop an API or perhaps would like to conduct a research or a business / technical analysis then our Hourly based approach is just for you.
Hire a Developer
If you think that a project will last for a considerable amount of time, and the project requires a particular skillset then you can hire our dedicated developer, who will work exclusively for your project for a pre-defined timeline.
Why Us
Save Up To 50 % Cost
Scalable Team
Diverse Skills
Quick Responses
Proven Methodologies
Confidentiality
Intellectual Property Protection
Testimonials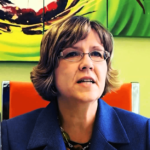 Marla | Houston, USA
Frequently Asked Questions - FAQs
ASP.NET Boilerplate is a popular open-source application framework for building modern web applications using the ASP.NET Core and Angular frameworks. It provides a robust set of tools and features that help developers create scalable, modular, and maintainable applications quickly and efficiently.
Yes, you can develop a website using ASP.NET Boilerplate. In fact, ASP.NET Boilerplate provides a robust set of tools and features that make it well-suited for building websites, as well as other types of web applications. Want to know the development cost and time of your website for free? Contact our experts.
An ASP.NET Boilerplate development service is a software development service that specializes in building web applications using the ASP.NET Boilerplate framework. These services typically have experience and expertise in developing custom applications, as well as integrating and extending the functionality of existing applications.
When choosing an ASP.NET Boilerplate development company, you should look for a service with experience and expertise in developing web applications using the framework. You should also consider the service's track record of delivering high-quality projects, as well as their level of communication and responsiveness throughout the development process. Also, when you are about to hire an ASP.NET boilerplate development company, you should also consider the development cost and experience of the resources. To learn more about our development services, please review our services.
The cost of developing an ASP.NET Boilerplate application varies depending on a number of factors, including the size and complexity of the application, the level of customization required, and the hourly rate of the development team. It is important to work with a reputable development service that can provide a clear and transparent pricing model and can work within your budget constraints.
Hiring a developer from Concept Infoway is extremely easy – there are 3 easy ways. You can either call us at +1 832 290 9522, email us at sales@conceptinfoway.com, or send us your and project details using the contact us form on the website.
Concept Infoway is a trusted software development company with expertise in ASP.NET Boilerplate development. We have a team of experienced developers who are proficient in using ASP.NET Boilerplate to build scalable and feature-rich web applications. We offer customized solutions, adhere to high-quality coding standards, provide timely delivery, and prioritize client satisfaction.
Our ASP.NET Boilerplate developers have extensive experience and expertise in working with ASP.NET Core, Entity Framework, and other relevant technologies. They are well-versed in implementing the DDD approach, designing modular architectures, and building robust web applications using ASP.NET Boilerplate. They possess strong knowledge of software design principles, dependency injection, and best practices for enterprise application development.
Yes, our ASP.NET Boilerplate developers can customize and extend the features of the ASP.NET Boilerplate framework to meet your specific business requirements. They can add custom modules, modify existing modules, implement custom business logic, and enhance the application's capabilities according to your unique needs.
Absolutely! Our ASP.NET Boilerplate developers have experience integrating third-party APIs and services into ASP.NET Boilerplate applications. Whether you need integration with payment gateways, social media platforms, CRM systems, or other external services, our developers can seamlessly connect your application with the required APIs, ensuring smooth data exchange and functionality.
Yes, our ASP.NET Boilerplate developers can migrate your existing application to the ASP.NET Boilerplate framework. They will analyze your current application, plan the migration process, and seamlessly migrate your application to ASP.NET Boilerplate while ensuring data integrity, preserving functionality, and minimizing downtime.
Yes, we provide comprehensive support and maintenance services for ASP.NET Boilerplate applications. Our team can address any issues, perform bug fixes, implement updates, and provide continuous support to ensure the smooth functioning of your ASP.NET Boilerplate application. We offer flexible support options based on your needs, including post-deployment support and long-term maintenance.
Yes, our ASP.NET Boilerplate developers have experience in performance optimization for ASP.NET Boilerplate applications. They can analyze your application's performance, identify bottlenecks, optimize database queries, implement caching mechanisms, and make architectural improvements to enhance the overall performance and scalability of your application.