Contact Us for Your Requirement
and we will get back to you asap.
Hire Microsoft Certified Developers in India
If you are looking for excellent web, software or mobile app solutions that are secure, scalable, and reliable, then you can put your trust on Microsoft platform and our experience and expertise.
Concept Infoway is a Microsoft Certified Software Development Company in India, and we have some of the best Professionals who are experienced and well-versed in Microsoft ASP.NET, ASP.NET MVC, C# (C Sharp), SharePoint, ASP.Net Core, ASP.Net Zero, ASP.Net Boilerplate, Umbraco, SQL Server, Kentico. These professionals can help our clients obtain prolific website, web app, software and universal mobile app solutions using the Microsoft platform.
At Concept Infoway, we understand the importance of leveraging the right technology to drive business growth and efficiency. As a trusted Microsoft partner, we offer a comprehensive suite of Microsoft technology solutions to help businesses unlock their full potential. Our team of experienced professionals is well-versed in the entire range of Microsoft products, platforms, and services. Whether you are a small business or a large enterprise, we have the expertise to tailor Microsoft solutions that align with your unique needs and goals. Unlock the potential of Microsoft technologies for your business with Concept Infoway.
Hire certified ASP.NET developers from India at Concept Infoway today.
Categories: Microsoft Certified Professional, Software Development Company
Tags: Custom Software Developers, Custom Software Development, Custom Software Development Company, Custom Software Development Services, Microsoft Certified, Offshore Software Development, Software Development, Software Development Outsourcing, Software Development Services
Expertise
With Our Proficiency in Microsoft Platform, We Can Deliver
Empowering Growth through Hiring
How Our Hiring Model Makes It Possible
Fixed Cost
If you know your requirement and have the precise information of what would like to achieve then Fixed Cost Approach is just for you.
Hourly
Want to develop an API or perhaps would like to conduct a research or a business / technical analysis then our Hourly based approach is just for you.
Hire a Developer
If you think that a project will last for a considerable amount of time, and the project requires a particular skillset then you can hire our dedicated developer, who will work exclusively for your project for a pre-defined timeline.
Why Us
Save Up To 50 % Cost
Scalable Team
Diverse Skills
Quick Responses
Proven Methodologies
Confidentiality
Intellectual Property Protection
Testimonials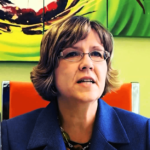 Marla | Houston, USA
Frequently Asked Questions - FAQs
Concept Infoway offers a range of Microsoft technology services. These include Microsoft SharePoint development, Microsoft Dynamics 365 implementation, Microsoft Azure cloud solutions, Office 365 customization and integration, .NET application development, and Microsoft Power Platform development.
Microsoft SharePoint is a powerful collaboration and document management platform that allows organizations to create intranet portals, manage content, collaborate on projects, and automate business processes. Concept Infoway can help you with SharePoint development, customization, integration, migration, and ongoing support.
Microsoft Dynamics 365 is a comprehensive suite of business applications that help organizations manage their sales, customer service, marketing, finance, operations, and more. Concept Infoway can assist you in implementing and customizing Microsoft Dynamics 365 to streamline your business processes and improve efficiency.
Concept Infoway provides Microsoft Azure cloud solutions. Azure is a cloud computing platform that offers a wide range of services, including virtual machines, storage, databases, networking, AI, and more. Our team can help you with Azure infrastructure setup, application deployment, migration to Azure, and ongoing management and optimization.
Yes, Concept Infoway can tailor Office 365 to meet your organization's specific needs. Their expertise in customization ensures a seamless integration of Office 365 services and features, optimizing productivity and efficiency for your unique requirements. Contact them today to discuss how they can enhance your organization's Office 365 experience.
Concept Infoway offers a wide range of Microsoft technology services. Some of the key services they provide include Microsoft SharePoint development, Microsoft Dynamics 365 implementation, Microsoft Azure cloud solutions, Microsoft Power Platform development, Microsoft .NET development, Microsoft Office 365 migration and support, and Microsoft SQL Server development and administration.
Microsoft SharePoint is a collaboration and document management platform that allows teams to work together efficiently and securely. It offers features such as document storage, version control, team sites, workflows, and integration with other Microsoft tools. SharePoint helps improve collaboration, information sharing, and productivity within organizations.
.NET application development refers to the creation of web and desktop applications using the Microsoft .NET framework. Concept Infoway has a skilled team of .NET developers who can build custom applications, web services, APIs, and enterprise solutions using .NET technologies.
Yes, Concept Infoway offers support and maintenance services for Microsoft technology solutions. They provide ongoing technical support, bug fixes, updates, and performance optimization to ensure the smooth operation of your Microsoft-based systems and applications.
To request a free consultation with Concept Infoway for Microsoft technology services, you can visit their website and fill out the contact form or reach out to their team via email or phone. They will be happy to discuss your requirements, provide a detailed consultation, and offer tailored solutions to meet your specific needs.
Yes, Concept Infoway has extensive experience in delivering Microsoft technology projects. They have a team of skilled developers and consultants who are proficient in Microsoft technologies and have successfully completed numerous projects for clients across various industries.