Send Us Your CV
Call our HR manager
Careers in Concept infoway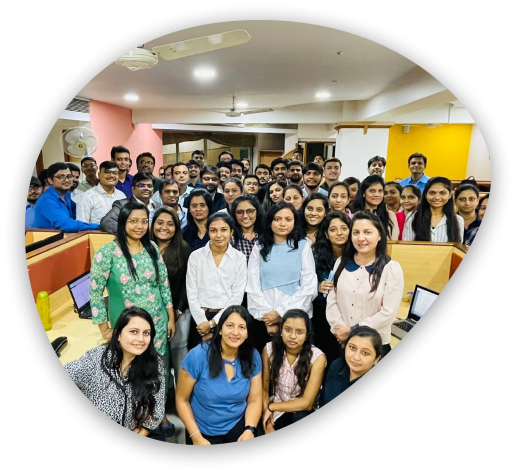 Why Join Concept Infoway?
Monthly Paid Leave & Accumulation
Yearly Performance Bonus
Employee Encouragement Activities
Events and Trips
Employee Referral Incentives
UpToDate Infrastructure
Pool of Experienced Leaders
Do You Have The Skill And The Zeal?
At Concept Infoway, we provide the best environment and work culture for young as well as seasoned professionals to hone their skills and build a thriving career in the IT industry.
.NET Developer (ASP. Net, MVC, ASP. Net Core)
Working Days:
5 days a week
Role and Responsibilities:
Must have excellent exposure to ASP. Net, MVC, ASP. Net Core.
Having knowledge of  ASP. Net Zero and Boilerplate is an added advantage.
Familiarity with the ASP.NET framework, SQL Server, and design/architectural patterns.
Web application design and development working with Visual Studio, C#, MVC, and ASP.NET.
Experienced with client-side programming HTML 5, CSS3, SASS, JS frameworks, jQuery, AJAX, MVC.
Familiarity with the SQL Server, LINQ, Entity Framework.
Understanding of requirements from the client's, solution design and implementation.
Understanding client's requirements and writing well-designed, testable and efficient code, troubleshooting and debugging to optimize performance and maintain stable productive environment.
Best practices for Code reusability, and Component development.
Able to work effectively in a fluid, fast-paced environment.
Disciplined approach to testing and quality assurance.
Investigating alternatives and new technologies to support continuous improvement and positive attitude and high energy for broadening web development skillset.
Have a very good debug and R&D skill.
IT Support Engineer / Hardware Engineer
Working Days:
5 days a week
Role and Responsibilities:
We are looking to hire a skilled IT support engineer to assist our clients with all IT related technical support issues.
As an IT support engineer, you will meet with clients to determine the nature of the problem, diagnose hardware or software issues, provide effective assistance, and maintain strong customer relationships. You may also be required to install new software applications and train clients on proper application use.
To ensure success as an IT support engineer, you should have in-depth knowledge of business software and hardware systems, excellent troubleshooting skills, and high-level interpersonal skills. Ultimately, a top-class IT support engineer resolves all IT issues quickly and effectively while maintaining a good relationship with the client.
Installing and configuring client computer systems.
Responding to client IT support requests.
Meeting with clients to diagnose software, networking, or hardware issues.
Providing technical support on-site or via remote-access systems.
Offering solutions that meet the needs of the client.
Repairing hardware malfunctions, software issues, and networking problems.
Maintaining good client relations.
Tracking and managing work records.
Compiling job reports.
Bachelor's degree in information technology or computer science or hardware/networking.
Proven work experience as a technical support engineer.
Knowledge of IP-based protocols.
Experience with scripting languages such as PowerShell or Shell.
Knowledge of computer hardware and networking systems.
Good time management skills.
Good interpersonal skills.
Ability to troubleshoot complex hardware and software issues.
Excellent written and verbal communication skills.
Ability to think critically.
SEO
Working Days:
5 days a week
Role and Responsibilities:
Optimizing copy and landing pages for search engine optimization
Performing ongoing keyword research including discovery and expansion of keyword opportunities
Researching and implementing content recommendations for organic SEO success
We are looking for an SEO/SEM expert to manage all search engine optimization and marketing activities.
You will be responsible for managing all SEO activities such as content strategy, link building and keyword strategy to increase rankings on all major search networks. You will also manage all SEM campaigns on Google, Yahoo and Bing in order to maximize ROI.
Execute tests, collect and analyse data and results, identify trends and insights in order to achieve maximum ROI in paid search campaigns
Track, report, and analyse website analytics and PPC initiatives and campaigns
Manage campaign expenses, staying on budget, estimating monthly costs and reconciling discrepancies.
Optimize copy and landing pages for search engine marketing
Perform ongoing keyword discovery, expansion and optimization
Research and implement search engine optimization recommendations
Research and analyse competitor advertising links
Develop and implement link building strategy
Work with the development team to ensure SEO best practices are properly implemented on newly developed code
Work with editorial and marketing teams to drive SEO in content creation and content programming
Recommend changes to website architecture, content, linking and other factors to improve SEO positions for target keywords.
Proven SEO experience
Proven SEM experience managing PPC campaigns across Google, Yahoo and Bing.
Solid understanding of performance marketing, conversion, and online customer acquisition
In-depth experience with website analytics tools (e.g., Google Analytics)
Experience with bid management tools
Experience with A/B and multivariate experiments
Working knowledge of HTML, CSS, and JavaScript development and constraints
Knowledge of ranking factors and search engine algorithms
Up-to-date with the latest trends and best practices in SEO and SEM
Content Writer
Working Days:
5 days a week
Role and Responsibilities:
We are looking to hire a dedicated content writer to create content for blogs, articles, product descriptions, social media, and the company website.
The content writer's responsibilities include evaluating analytics to adjust content as needed, regularly updating the company's website, and promoting the company blog by pitching articles to various third-party platforms. You should also be able to follow editorial guidelines when creating content.
To be successful as a content writer, you should keep abreast of the latest SEO techniques. Ultimately, a top-performing Content Writer should be able to contribute to the development of strategies that will increase reader engagement.
Conducting in-depth research on industry-related topics in order to develop original content.
Developing content for blogs, articles, product descriptions, social media, and the company website.
Assisting the marketing team in developing content for advertising campaigns.
Proofreading content for errors and inconsistencies.
Editing and polishing existing content to improve readability.
Conducting keyword research and using SEO best practices to increase traffic to the company website.
Creating compelling headlines and body copy that will capture the attention of the target audience.
Identifying customers' needs and recommending new content to address gaps in the company's current content.
Bachelor's degree in communications, marketing, English, journalism, or related field.
Proven content writing or copywriting experience.
Working knowledge of content management systems.
Proficient in all Microsoft Office applications.
A portfolio of published articles.
Excellent writing and editing skills.
The ability to work in a fast-paced environment.
The ability to handle multiple projects concurrently.
Effective communication skills.
PHP Developer
Working Days:
5 days a week
Role and Responsibilities:
Strong knowledge of PHP language with practical experience.
Understanding the fully synchronous behavior of PHP.
Any PHP MVC framework.
Working knowledge of MySQL languages.
Working knowledge of frontend technology HTML, CSS, Bootstrap, JavaScript, vue.js, jQuery etc.
Knowledge of REST or SOAP API.
Familiarity with browser testing and debugging.
Strong analytical and problem-solving skills.
Understanding of code versioning tools, such as Git.
Able to write "clean", well-designed and reusable code.
WordPress (Elementor / Divi) Developer
Working Days:
5 days a week
Role and Responsibilities:
Design, implement, Programming, developing, website coding, and producing data-driven web applications, websites using WordPress.
Expertise in HTML5, CSS3, JavaScript, and jQuery.
Experience using debugging tools such as Firebug and Chrome Inspector.
Manage your own time & development between multiple projects & clients to meet deliverables.
Strong knowledge of WordPress builders like Elementor and DIVI.
Must have a good knowledge of WordPress theme integration and work as per client instruction to design page layout.
Should be handled CMS projects independently.
Must have a good knowledge of WordPress plugin integration and customization.
Comfortable developing own short codes, plugins if required.
Good knowledge of responsive layouts, UI/UX design principles, and ability to make and maintain them.
Basic understanding of SEO.
Quality Analyst
Working Days:
5 days a week
Role and Responsibilities:
Responsible for ensuring a product or service meets the established standards of quality including reliability, usability and performance.
Experience of 1-2 years in automated Testing
Hands on Experience with selenium web driver with Java or C#, Python/Robot.
Good verbal and written communication skills.
Knowledge and experience with regression, functional and integration testing.
Test planning and test case automation
Ability to prepare Unit test cases would be an advantage.
Hands on experience for API Testing.
Pro-active and ability to work independently
WordPress + WooCommerce Developer
Working Days:
5 days a week
Role and Responsibilities:
Have good Knowledge of WordPress Platform.
Programming, developing, website coding, and producing data-driven web applications, websites using WordPress.
Experience using debugging tools such as Firebug and Chrome Inspector.
Manage your own time & development between multiple projects & clients to meet deliverables.
Must know about custom post types, custom fields, woo-commerce, child theme, etc.
Must have a good knowledge of WordPress theme integration and work as per client instruction to design page layout.
Must have a good knowledge of WordPress plugin integration and customization.
Comfortable developing own short codes, plugins if required.
Able to work on a customized WordPress plugin.
Must have a good knowledge to develop and customize WooCommerce flow. (Front-end & Back-end).
Must have a good knowledge to fix WooCommerce errors.
Ability to integrate with third-party API's.
Experience with CDN technologies, caching strategies, web services, performance optimization, and scaling strategies will be added advantage.
Good knowledge of responsive layouts, UI/UX design principles, and ability to make and maintain them.
Basic understanding of SEO.
Full Stack Developer (React / Angular / Node / Web API)
Working Days:
5 days a week
Role and Responsibilities:
Experience in using Angular OR React to develop dynamic, highly interactive user interfaces for web.
Must be fluent in front-end technologies including, but not limited to, JavaScript, AJAX, HTML5, CSS3, SASS, XML.
Experience and expertise in Bootstrap, Node.JS, and other frameworks is an added advantage.
Proficiency in fundamental front-end languages such as HTML, CSS, and JavaScript.
Experience developing highly scalable services, end-to-end debugging skills, and APIs.
Understanding of requirements from the client's, solution design and implementation.
Understanding client's requirements and writing well-designed, testable and efficient code, troubleshooting and debugging to optimize performance and maintain stable productive environment.
Best practices for Code reusability, and Component development.
Able to work effectively in a fluid, fast-paced environment.
Disciplined approach to testing and quality assurance.
Investigating alternatives and new technologies to support continuous improvement and positive attitude and high energy for broadening web development skillset.
Have a very good debug and R&D skill.