Hire Web Developers Now
and we will get back to you asap.
Hire Web Developers for Stellar Online Solutions
Are you seeking to bring your digital vision to life? Look no further than Concept Infoway's expert team of web developers. Whether you're a startup, a growing business, or an established enterprise, our dedicated web developers are ready to create engaging and functional online experiences tailored to your needs.
Unlocking Creativity and Innovation
Our skilled website developers understand that your online presence is pivotal. They skillfully combine their technical proficiency with creative insights to craft websites that not only impress visually but also offer seamless navigation and user-friendly interfaces. From e-commerce platforms to responsive corporate sites, our web developers for hire bring your ideas to life with innovation and precision.
Custom Solutions, Dedicated Developers
At Concept Infoway, we recognize that every project is unique. That's why we offer the flexibility to hire dedicated web developers who are exclusively focused on your project's success. With a deep understanding of the latest technologies and trends, our web developers ensure that your website is equipped with the tools and features necessary to stand out in today's competitive digital landscape. Partner with Concept Infoway and elevate your online presence with our exceptional web development services.
Bring your digital aspirations to life with our dedicated team of web developers. Concept Infoway is your partner in building powerful, user-friendly websites that resonate with your audience and drive business growth. With expertise in a wide range of technologies and a commitment to excellence, our web developers are prepared to take your online presence to the next level.
Category: Web Application Development
Tags: Web Application Development Company, Web Application Development Services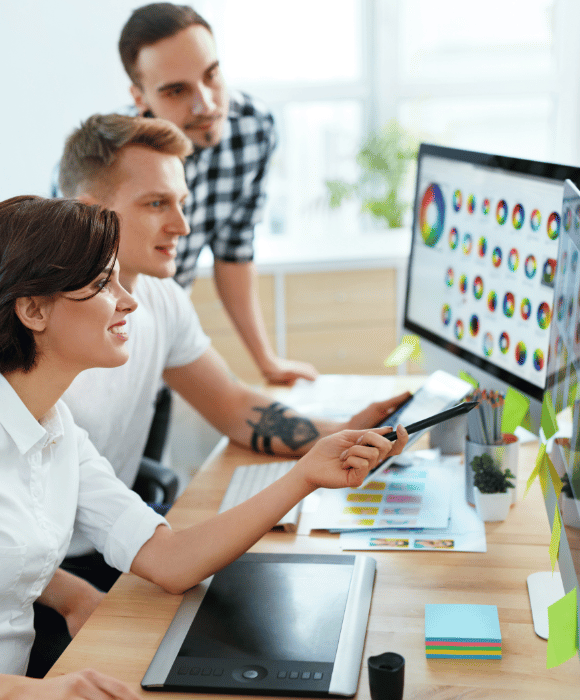 Elevate Your Digital Presence with Concept Infoway's Web Developers
Looking to enhance your online footprint? Meet Concept Infoway's proficient web developers, ready to transform your ideas into captivating digital experiences. Our skilled team specializes in crafting dynamic websites that engage visitors, drive conversions, and reflect your brand's essence.
Tailored Solutions, Expert Developers
When you hire web developers from Concept Infoway, you're gaining access to a pool of expertise. Our developers work closely with you to understand your goals, ensuring that every aspect of your website aligns with your vision. From intuitive UI/UX design to seamless functionality, we're committed to delivering websites that leave a lasting impression. Partner with us today to take your online presence to new heights.
Hire Now!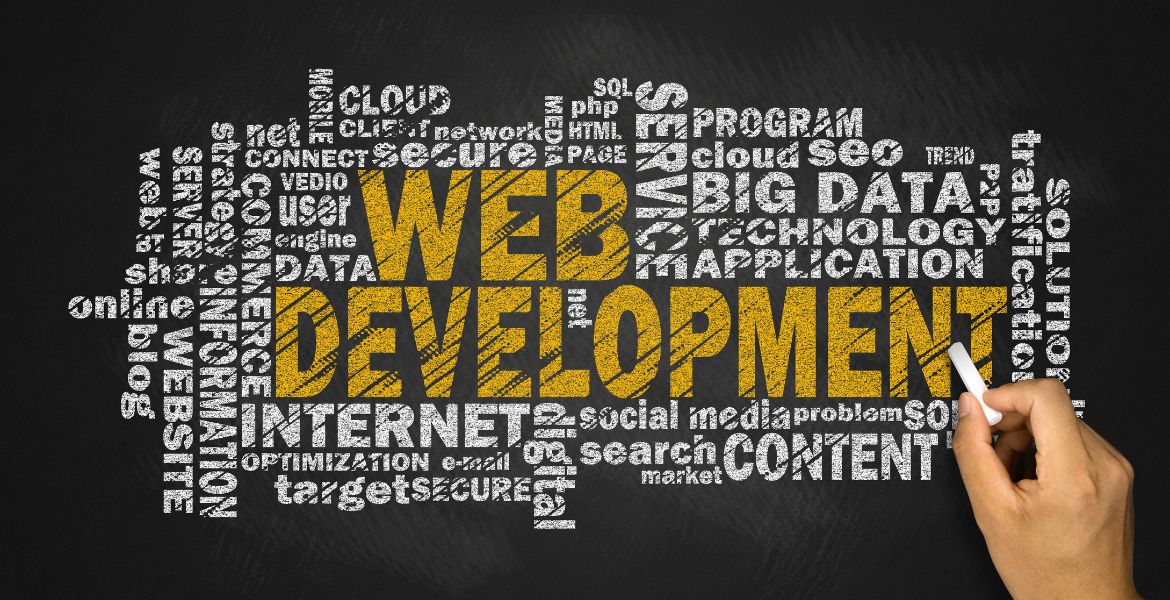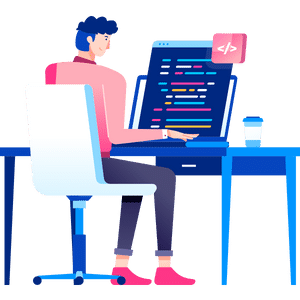 Unlock Digital Success: Hire Expert Web Developers Now!
Unlock digital success with Concept Infoway! Our team of expert web developers is ready to transform your vision into a thriving online presence.
Don't miss out – hire us today and watch your digital dreams come to life!
Request a Free Consultation
Cutting-Edge Tools and Technologies We Use for Web Developers
At Concept Infoway, our web developers harness the power of cutting-edge tools and technologies to bring your digital projects to life. We utilize a range of industry-leading frameworks, languages, and platforms to ensure your web solutions are robust, efficient, and innovative.
Front-End Development

Our developers leverage HTML5, CSS3, and JavaScript frameworks like React, Angular, and Vue.js to create stunning user interfaces that captivate and engage visitors. With responsive design techniques, we guarantee a seamless experience across devices.

Back-End Expertise

For the backend, we employ languages such as PHP, Python, Ruby, and Node.js to build the backbone of your web applications. We architect databases using MySQL, MongoDB, and PostgreSQL, ensuring data is organized and accessible.

CMS

We're adept at integrating and customizing CMS platforms like WordPress, Drupal, and Joomla, providing you with user-friendly interfaces to manage and update your content effortlessly.

E-Commerce Solutions

Our developers excel at crafting e-commerce experiences using platforms like Magento, WooCommerce, and Shopify. We integrate secure payment gateways and intuitive shopping carts for seamless online transactions.

Cloud Integration

To enhance scalability and reliability, we harness cloud platforms such as Amazon Web Services (AWS) and Microsoft Azure, ensuring your web applications perform optimally under varying workloads.

Mobile Responsiveness

Our developers ensure that your web solutions are mobile-responsive, adapting seamlessly to various screen sizes and devices, providing an exceptional user experience.

Performance Optimization

Utilizing tools like Gulp, Webpack, and minification techniques, we optimize website performance, ensuring fast loading times and smooth navigation.

Security Measures

Security is paramount. We implement robust security practices, including SSL encryption, firewall integration, and regular security audits, to safeguard your website and user data.

Build Your Dream Website – Hire Skilled Web Developers Today!
Your Gateway to Web Excellence! Build Your Dream Website – Hire Skilled Web Developers Today! Our seasoned professionals are ready to turn your vision into a stunning online reality. Don't wait; let's create your digital masterpiece together!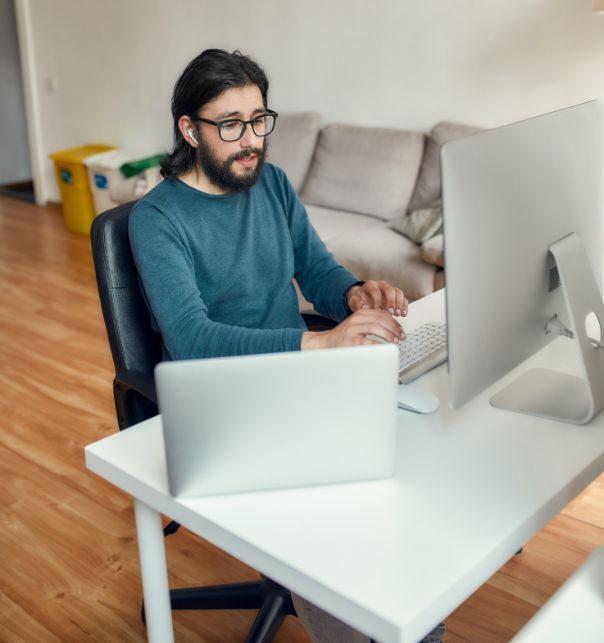 Remote Web Developers: Bridging Distances, Delivering Excellence
Experience seamless collaboration with remote web developers from Concept Infoway.
Access a global pool of top-notch talent without geographical limitations.
Leverage advanced communication tools and project management platforms for efficient coordination.
Benefit from a diverse team of remote experts skilled in various technologies and industry niches.
Save on overhead costs associated with in-house teams by hiring remote developers.
Concept Infoway ensures secure data handling and compliance with industry standards.
Enjoy flexibility in scaling your team up or down as project requirements evolve.
Receive the same level of dedication, expertise, and quality as with in-house developers, driven by Concept Infoway's commitment to excellence.
Why Choose Web Developers from Concept Infoway?
When selecting web developers for your project, Concept Infoway stands out as an exceptional choice. With a proven track record of delivering high-quality web solutions, their developers bring unmatched expertise to the table. Here's why you should choose web developers from Concept Infoway:
Expertise

The developers at Concept Infoway possess a deep understanding of the latest web technologies, ensuring that your project will be built using the most advanced and effective tools available.

Customization

They prioritize your unique needs and business goals, crafting tailored web solutions that align perfectly with your vision. You can expect a personalized approach that sets your project apart from the rest.

Collaborative Approach

Communication is key, and Concept Infoway's developers work closely with you throughout the development process. Your input and feedback are valued, resulting in a collaborative journey that ensures the final product exceeds expectations.

Timely Delivery

Time is of the essence, and Concept Infoway understands this. Their developers are committed to delivering projects on schedule, without compromising on quality. You can trust them to meet deadlines and launch your web project successfully.
Hire Skilled Web Developers Today!
Frequently Asked Questions (FAQs)
Concept Infoway specializes in connecting businesses with highly skilled web developers for custom website development.
You can hire a web developer from Concept Infoway by contacting us through our website, specifying your project requirements, and we'll match you with the right talent.
Our web developers are proficient in a wide range of technologies, including Boilerplate, ASP.NET Zero, Kentico, SharePoint, Power BI, Laravel, Shopify, WordPress and more.
Absolutely! We offer remote web developer hiring options to cater to your global talent needs
Our developers have diverse experience levels, allowing us to provide both junior and senior developers to match your project requirements.
We carefully screen and interview all developers to ensure they meet our quality standards, and we provide ongoing support and feedback.
The hiring process involves project assessment, developer selection, and collaboration initiation to ensure a smooth transition.
Yes, you can hire dedicated web development teams based on your project's scale and requirements.
We facilitate seamless communication and use project management tools to keep clients updated on progress and milestones.
We serve a wide range of industries, including e-commerce, healthcare, finance, entertainment, and more. Our developers are adaptable to various sectors.