Hire Mobile App Developers Now!
and we will get back to you asap.
Unlock Success with Concept Infoway's Best Mobile App Developers
Are you in search of the best hire mobile app developers to bring your ideas to life? Look no further. At Concept Infoway, we house a team of top mobile app developers who excel in crafting innovative and user-friendly mobile applications. Our experts are not just developers; they are your partners in turning your vision into a thriving digital business.
Why Choose Our Top Mobile App Developers?
Our mobile app developers are handpicked for their expertise in building exceptional mobile experiences. They are well-versed in the latest technologies and trends, ensuring that your app stays ahead in a competitive market. With Concept Infoway's mobile app developers by your side, you can expect seamless functionality, stunning designs, and a user-centric approach that sets your app apart.
Start Your Journey with the Best
When you hire mobile app developers from Concept Infoway, you're not just hiring coders; you're gaining a competitive edge. Let us transform your ideas into reality, delivering mobile apps that captivate users and drive business growth. Elevate your mobile app development with Concept Infoway's top-tier experts today.
Category: Mobile App
Tags: Mobile App Developer, Mobile Application, Mobile Application Developer, Mobile Application Development, Mobile Development
Expertise of Our Mobile App Developers
Our mobile app developers possess a deep understanding of user behavior and cutting-edge technologies, enabling them to craft apps that seamlessly blend functionality and aesthetics. Their proficiency spans diverse platforms, ensuring your app resonates with audiences across devices. For Specific Mobile App Development Services:
Android App Development
Craft tailored Android applications that resonate with your target audience, utilizing the expertise of our developers in Java and Kotlin to deliver seamless user experiences.
iPhone App Development
Unlock the Apple ecosystem's potential with captivating iOS apps meticulously developed using Swift and Objective-C, offering exclusive experiences to iOS users.
Hybrid App Development
Embrace cross-platform versatility by entrusting our developers to create hybrid apps that bridge the gap between web and native technologies, resulting in efficient and cost-effective solutions.
Progressive Web Apps Development
Elevate user engagement across devices with Progressive Web Apps that combine the best of web and app experiences, boosting your online presence.
React Native Development
Leverage the power of React Native to build high-performance mobile apps that serve diverse platforms, ensuring efficiency without compromising on quality.
Wearable App Development
Explore the future of interaction with technology by designing innovative wearable apps that seamlessly integrate with devices, enhancing users' daily lives.
Mobile App Prototyping
Visualize your app's potential early in the development process with our prototyping services, facilitating efficient design iterations and idea validation.
Application Maintenance and Support
Ensure your app's longevity and flawless operation through dedicated maintenance and support services that keep your users satisfied.
AI Development
Infuse intelligence into your apps with AI solutions, offering personalized experiences and smart functionalities that adapt to users' needs.
Enterprise Mobility Solution
Optimize your business processes with tailored mobility solutions that empower your workforce to collaborate, communicate, and operate efficiently from anywhere
iPad App Development
Capitalize on the unique capabilities of iPads with exclusive apps that leverage the larger screen real estate to deliver enriched user experiences.
Python App Development
Harness Python's versatility to develop robust and scalable mobile applications that address your specific business needs.
Flutter App Development
Experience the efficiency of Flutter as our developers create natively compiled apps for mobile, web, and desktop, all from a single codebase.
On-Demand App Development
Cater to modern consumer demands with custom on-demand apps that transform your business model and bring convenience to your users' fingertips.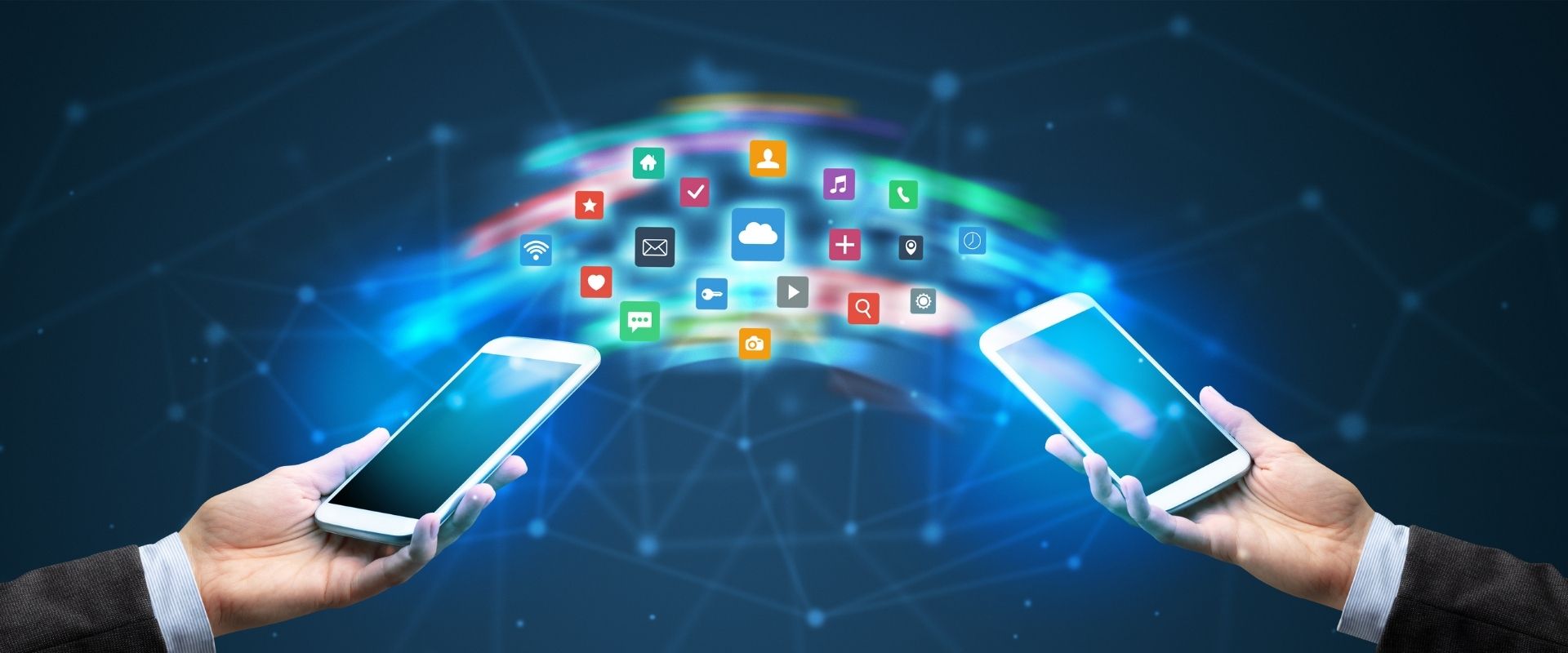 Your App, Our Expertise – Let's Make It Happen!
Embark on your app journey with confidence as we offer our extensive expertise to turn your vision into reality. Your App, Our Expertise – Together, let's collaborate and create a remarkable mobile experience that stands out in the digital landscape.
Request a Free Consultation
We Cover All Industries
We're all about limitless experience, work, and services. Our track record spans diverse industries, offering tailored solutions that have delivered real results for numerous brands.
Real Estate & Property

We empower real estate ventures with custom mobile app solutions, enhancing property search, listings, and transactions for a seamless user experience.

Education

Revolutionize learning with our mobile app expertise, providing innovative solutions for educational institutions and edtech startups to engage and educate.

On-Demand Delivery

Optimize delivery operations with our apps, connecting customers and businesses efficiently for timely, on-demand services across industries.

Automotive

Drive innovation in the automotive sector with our mobile apps, offering solutions for vehicle management, maintenance, and customer engagement.

Banking, Finance & Insurance

Enhance financial services through secure and user-friendly apps, ensuring smooth transactions, investments, and insurance interactions.

Event & Tickets

Elevate event experiences with our mobile apps, simplifying ticketing, schedules, and engagement for event organizers and attendees.

Gaming & Leisure

Level up gaming and leisure activities with our mobile apps, delivering immersive experiences and entertainment to users of all ages.

Travel & Tours

Transform the travel industry with our apps, providing travelers with easy booking, navigation, and recommendations for unforgettable journeys.

Food & Restaurant

Revolutionize the food industry with mobile apps, enabling seamless ordering, delivery, and dining experiences for restaurants and customers alike.

Ecommerce, Retail & B2B

Boost online presence and sales with our apps, facilitating e-commerce, retail, and B2B transactions, from small businesses to enterprises.

Healthcare

Improve healthcare services with our mobile apps, connecting patients, healthcare providers, and medical data for better patient care and management.

Transform Ideas into Apps – Hire Expert Developers Now!
Turn your innovative ideas into fully functional apps with the expertise of our developers.
Don't wait – hire our experts today and bring your vision to life!
Crafting Successful Mobile Apps: A Step-by-Step Development Process
01
Idea and Conceptualization
03
Design and Development
04
Quality Assurance (QA)
07
Maintenance and Updates
08
Growth and Optimization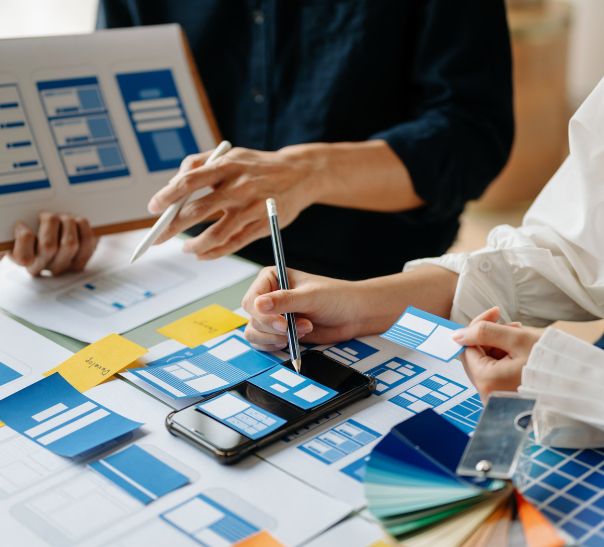 Unlocking the Benefits: Engage Our Dedicated Mobile App Developers for Your Business Growth
Access a dedicated team of skilled mobile app developers.
Accelerate app development and time-to-market.
Tailor apps to meet your business's specific needs and goals.
Ensure high-quality, bug-free app development and maintenance.
Stay updated with the latest mobile trends and technologies.
Enhance user experiences with user-centric design and functionality.
Gain a competitive edge and increase customer engagement.
Drive business growth through innovative and user-friendly mobile solutions.
Why Choose Mobile App Developers from Concept Infoway?
Choose Concept Infoway's mobile app developers for unparalleled expertise and innovation. We bring your unique app vision to life with timely delivery and personalized solutions.
Expertise

Our developers are seasoned professionals with a proven track record in creating top-notch mobile applications across various industries.

Innovation

We're at the forefront of mobile technology, ensuring your apps are equipped with the latest features and trends, making them stand out in the market.

Customization

We tailor our services to your unique needs, providing personalized solutions that align perfectly with your business goals and vision.

Timely Delivery

We understand the importance of deadlines and are committed to delivering your projects on time, ensuring you can launch your apps when you need them most.
Frequently Asked Questions (FAQs)
Concept Infoway is a reputable IT company with a track record of delivering high-quality mobile apps. Our skilled developers have expertise in various platforms and technologies, ensuring top-notch solutions tailored to your needs.
Our mobile app developers are proficient in both iOS and Android platforms. They can develop native apps as well as hybrid solutions using frameworks like React Native and Flutter.
Yes, you can hire both dedicated developers and project teams from Concept Infoway. Depending on your project's complexity and requirements, we offer flexible hiring models to suit your needs.
Our mobile app developers have diverse experience, ranging from junior to senior levels. We carefully match the developer's expertise with your project's requirements to ensure the best fit.
The process involves initial consultation, discussing your project requirements, selecting developers or a team, signing the necessary agreements, and then commencing the development process. We maintain clear communication throughout.
Absolutely! We have a portfolio section on our website showcasing some of the mobile apps we've developed for various clients across different industries.
We prioritize the confidentiality and security of your app idea and data. Our developers adhere to strict NDAs, and we implement robust security measures to safeguard your information.
The cost varies depending on factors such as project complexity, platform, features, and development time. Contact us with your project details, and we'll provide you with a tailored cost estimate.
Absolutely. We encourage collaboration with our clients. Regular updates, communication channels, and feedback loops are established to ensure that your input is integrated into the development process.
We offer post-launch support and maintenance services to address any issues, updates, or enhancements your app may require after its launch. Our goal is to ensure your app's continued success.