Contact Us for Your Custom SharePoint Development Requirement
and we will get back to you asap.
SharePoint Development Services
As a best SharePoint development company in India, Concept Infoway focuses on offering secure, modular, and rich designs that cut across problem and scale. Being a Microsoft Partner, our team of SharePoint Developers is versed in analysis, architecture design, use, and deployment can cater to clients' complicated development demands. To build a website, a company use SharePoint. To store, arrange, transfer, and access information from any computer, you can use it as a secure place. All you need is a Microsoft Edge, Internet Explorer, Chrome, or Firefox web browser.
SharePoint custom development enables users to build applications and automate business process. Most business are unique and innovative SharePoint solutions may not meet the exact needs. It can be resolved through custom SharePoint portals, automated workflows, custom-built web parts, and single-page applications hosted within the SharePoint platform. SharePoint development services are of great use to small and medium-sized businesses across the globe.
We understand your industry domain, business operations, development tools and the SharePoint. We have helped many companies in understanding their IT needs and we can do the same for your business. With Concept Infoway, you can get SharePoint custom development services and robost SharePoint solutions. We have solved business problems and increase ROI of many business across the world. Contact our SharePoint Developers to have a simple web solution with custom functions. Hire SharePoint developer at Concept Infoway today.
SharePoint Development For Your Business
SharePoint serves as a management platform that supports users of business enterprises to discover, share, and collaborate various tasks and work easily. We are one of the best Custom SharePoint Development Services providing company using Microsoft SharePoint development services in India.
We are a leading software development company and we provide development services that are adaptable, user-friendly, and easily accessible by the users of a business enterprise. With our Development expertise, our SharePoint developers in India can help clients build prolific features, workflows, apps, and business intelligence (BI) solutions as per their unique enterprise requirements.
Categories: Microsoft Certified Professional, SharePoint, Software Development Company, Web Application Development
Tags: Custom Software Developers, Custom Software Development, Custom Software Development Company, Custom Software Development Services, Microsoft Certified, Offshore Software Development, SharePoint Developer, SharePoint Migration, SharePoint Online, Software Development, Software Development Outsourcing, Software Development Services, Web Application Development Company, Web Application Development Services
Resourceful SharePoint Development Services
SharePoint Migration

Migration and upgradation of SharePoint sites and tools to the latest version

SharePoint Development

Productive and scalable SharePoint app solutions

SharePoint Integration

Powerful and intuitive business intelligence as well as collaboration and sharing solutions

SharePoint Support

Creation and customization of intranet setups as well as provide maintenance and support through remote services

SharePoint Consulting

Custom development of websites, features, dashboards, workflows, reports, and web parts

SharePoint Design, Branding & Customization

Design, branding and customization of SharePoint CMSs, blogs, document management systems & other features
Tools & Technologies We Use
Concept Infoway is a Microsoft Certified Company and we have some of the best SharePoint developers who are very efficient in using various Microsoft tools and technologies. In order to carry out quality development, our proficient SharePoint developers use:
Empowering Growth through Hiring
How Our Hiring Model Makes It Possible
Fixed Cost
If you know your requirement and have the precise information of what would like to achieve then Fixed Cost Approach is just for you.
Hourly
Want to develop an API or perhaps would like to conduct a research or a business / technical analysis then our Hourly based approach is just for you.
Hire a Developer
If you think that a project will last for a considerable amount of time, and the project requires a particular skillset then you can hire our dedicated developer, who will work exclusively for your project for a pre-defined timeline.
Why Us
Save Up To 50 % Cost
Scalable Team
Diverse Skills
Quick Responses
Proven Methodologies
Confidentiality
Intellectual Property Protection
Testimonials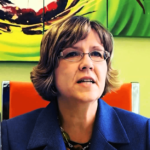 Marla | Houston, USA
Frequently Asked Questions - FAQs
SharePoint is a web-based collaboration and document management platform developed by Microsoft. It is used by organizations to create websites, intranets, and document management systems for collaboration and information sharing.
SharePoint allows users to store, organize, and share information and documents within a team or organization. It offers a range of features such as version control, document approval workflows, and search capabilities that enable users to manage and find content easily.
No, each plan comes with specific features and limitations tailored to its own version. Therefore, users need to select the plan that best suits their company's needs, based on their business requirements.
Certainly, you have the ability to establish permission levels for individual users, and even assign specific permissions for particular files or directories, which can provide various levels of security. Additionally, certain rules can be implemented requiring users to check out documents before making edits.
Indeed, since it is integrated with Microsoft Office 365, it offers the same level of security measures, including network security, access security, and physical data security. The files are encrypted using encryption keys.
The most common reasons to consider SharePoint development are:
It has business intelligence capabilities
It has Cloud-Inspired infrastructure
It provides a fast development environment
It offers seamless collaboration
It offers a modern user experience
It has enterprise-grade security & compliance
For more reasons and how it can benefit your business, please contact our SharePoint development experts.
Our in-house team of SharePoint Developers holds expertise on:
SharePoint Administration
SharePoint Integration
SharePoint Workflow
SharePoint Migration
Schedule a free consultation call with experts, today.
Below are a few reasons, why you can consider Concept Infoway for SharePoint development in India:
Microsoft Gold Partners
In-house experienced SharePoint Developers
99.9% Uptime
100% security & IP protection
Flexible hiring options
100% transparency, throughout the project
Schedule a free consultation with experts to learn more about our expertise in the domain.
Hiring a developer from Concept Infoway is extremely easy – there are 3 easy ways. You can either call us at +1 832 290 9522, email us at sales@conceptinfoway.com, or send us your and your project details using the contact us form on the website.