Contact Us for Your Development Requirement
and we will get back to you asap.
Smarty Development Services in India
Smarty is an Open Source web template system written in the popular PHP programming language. Smarty helps separate the presentation (HTML/CSS) from the application logic. With Smarty development, it is possible to create web solutions that are quick to build and easy to maintain. Smarty Development Company in India: Unlocking Smart Solutions with Concept Infoway's Expertise.
Concept Infoway is a leader in the offshore development, and we provide top-quality Smarty development company in India. Using Smarty template engine and PHP programming language, we develop quality web solutions for our clients. With our reliable Smarty development company, we can help our clients with efficient web solutions that are swiftly built and easy to maintain.
Smarty is considered the most popular PHP templating engine system because of its many advantages. Smarty is an open source system written in PHP. This is a web design that is easy to use and requires almost a little knowledge of PHP. Smarty PHP is popular due to its various features such as it is very fast; coding in Smarty is very accurate and fast; No template parsing overhead, you just need to compiles only once; advanced caching of pages; output filters; flexibility for custom development; quick and easy to maintain; template language is extremely extensible due to facilities to make customized functions and variable modifiers and many more features for easy application development.
Smarty Development Solutions
We have expert professional Smarty developers with highly qualified. We create value through innovation, return of investment, enhancing relationships with our clients. Our main goal is to provide your specific needs and a higher return on your investment for web application development by our Smarty developers. We commit to provide development services that suit your specific business needs and objectives. Our team of skilled developers has experience in offering creative solutions that enhance your business ROI as well as increase customer engagement. Each of our smarty developers works towards ensuring optimum client satisfaction. We provide quality-rich web development at the most cost-effective prices.
Hire Smarty Developers
Are you ready to start with PHP Smarty development? Partner with Concept Infoway and we will build your Smarty website with the utmost precision and care. Our qualified Smarty developers have handled more projects than you can imagine. Get in touch with our team today!
Hire Experienced Web and App Developers in India
Contact us today to experience the best Angular development, ASP.NET Development,  ASP.NET Zero Development, Craft CMS Development, Cross Platform Mobile Apps Development, Drupal Development, eCommerce Website Development, SharePoint Development, iPhone and iPad App Development, Microsoft Power BI Development, Next JS Development, PHP MySQL Development, React JS Development, Shopify Development, Umbraco Development, Wearable Device App Development, Xamarin App Development and, Zend Development services at the best price in India.
Also read our blogs to stay updated with latest trends and follow us on social media.
Categories: CMS, Open Source, Smarty PHP
Tags: CMS System, CMS Website, Content Management System, Offshore Software Development, Open Source Intelligence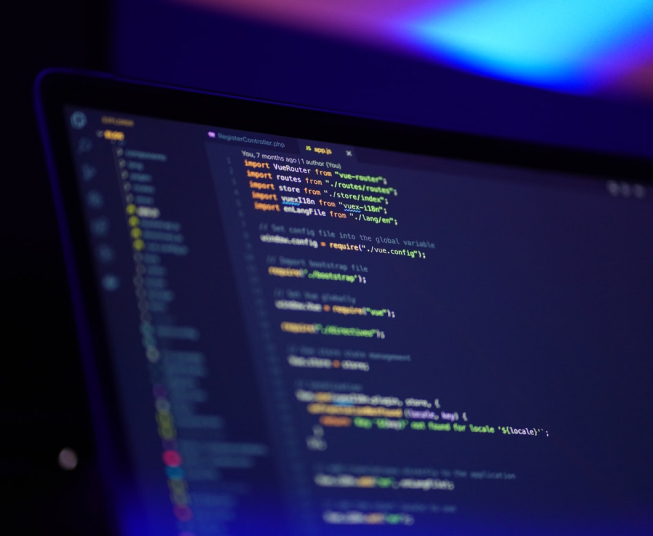 Why Concept Infoway For Smarty Development
Use of Latest Technology
On-Time Delivery
Transparent and open communication channels
High-Performance and Scalable solution
Empowering Growth through Hiring
How Our Hiring Model Makes It Possible
Fixed Cost
If you know your requirement and have the precise information of what would like to achieve then Fixed Cost Approach is just for you.
Hourly
Want to develop an API or perhaps would like to conduct a research or a business / technical analysis then our Hourly based approach is just for you.
Hire a Developer
If you think that a project will last for a considerable amount of time, and the project requires a particular skillset then you can hire our dedicated developer, who will work exclusively for your project for a pre-defined timeline.
Why Us
Save Up To 50 % Cost
Scalable Team
Diverse Skills
Quick Responses
Proven Methodologies
Confidentiality
Intellectual Property Protection
Testimonials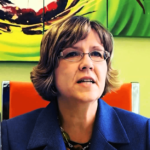 Marla | Houston, USA
Frequently Asked Questions - FAQs
Smarty is a popular open-source template engine for PHP. It separates the presentation layer from the business logic, allowing for cleaner and more maintainable code. Smarty simplifies the process of designing and managing templates for dynamic web applications.
Concept Infoway is a reputable Smarty development company in India with a team of skilled developers. We have extensive experience in working with Smarty and can leverage its features to create efficient and scalable web applications. We prioritize delivering high-quality solutions that meet our clients' specific requirements.
At Concept Infoway, we offer a comprehensive range of Smarty development services. Our services include Smarty template design and development, customizing Smarty templates, integrating Smarty with existing systems, performance optimization, and ongoing support and maintenance.
Yes, Concept Infoway has experience in handling projects of all sizes. Whether you need a small-scale website or a large enterprise-level Smarty solution, our developers can cater to your requirements and deliver scalable and high-performing applications.
We value effective communication with our clients. You can communicate with our Smarty development team through various channels such as emails, phone calls, video conferences, and project management tools. We ensure transparent and timely communication throughout the development process.
Absolutely! We have expertise in migrating existing applications to Smarty. Our skilled developers can assess your current application, plan the migration process, and efficiently migrate your application to Smarty while ensuring data integrity and minimal downtime.
Yes, Concept Infoway offers comprehensive support and maintenance services for Smarty applications. We provide regular updates, bug fixes, performance optimization, security patches, and dedicated support to ensure the smooth functioning and longevity of your Smarty application.
Certainly! Our design team can customize Smarty templates to match your brand's identity. We can create visually appealing and user-friendly templates that reflect your brand's values and enhance the user experience of your web application.
The cost of Smarty development projects can vary depending on factors such as project complexity, features required, development time, and more. We provide customized pricing based on your specific requirements. To get a detailed quote, you can reach out to us with your project details.
Yes, we can provide demos or prototypes of Smarty applications to showcase the design and functionality before proceeding with full-scale development. This allows you to visualize the end product and provide feedback to ensure that the final application meets your expectations.
If you have any additional questions or need further clarification, feel free to contact us through our website or reach out to our sales team.