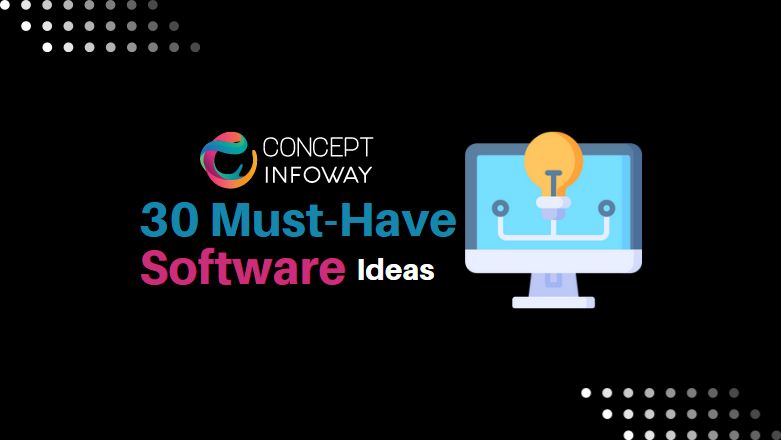 30 Must-Have Software Ideas for Businesses, Featuring the Expertise of Concept Infoway
In today's digital era, software has become an integral part of businesses across industries. From streamlining operations to enhancing productivity and customer experience, the right software can make a significant impact on a company's success. In this blog, we present 30 must-have software ideas for businesses, highlighting the expertise of Concept Infoway. Whether you're seeking software solutions for project management, business intelligence, or customer relationship management, this comprehensive list will provide you with valuable insights and ideas to transform your organization.
Project Management Software: Efficiently plan, organize, and track projects, manage resources, and collaborate seamlessly with project management software. Stay on top of deadlines, monitor progress, and optimize project workflows for enhanced productivity and successful project delivery.
Customer Relationship Management (CRM) Software: Build strong relationships with your customers by leveraging CRM software. Centralize customer data, track interactions, manage sales pipelines, and automate marketing campaigns to improve customer satisfaction and drive revenue growth.
Enterprise Resource Planning (ERP) Software: Integrate and streamline core business processes such as finance, inventory, procurement, and manufacturing with ERP software. Gain real-time visibility into your operations, enhance decision-making, and optimize resource allocation.
Inventory Management Software: Efficiently manage your inventory levels, track stock movements, and automate reordering processes with inventory management software. Minimize stockouts, reduce carrying costs, and ensure optimal inventory levels for smooth operations.
Human Resource Management (HRM) Software: Streamline your HR processes, including recruitment, employee onboarding, attendance tracking, performance management, and payroll, with HRM software. Simplify administrative tasks, improve employee engagement, and foster a positive work culture.
Time Tracking and Productivity Software: Enhance productivity and monitor employee time allocation with time tracking software. Capture billable hours, track project progress, and optimize resource utilization for improved efficiency.
Financial Management Software: Effectively manage your organization's finances, including budgeting, accounting, invoicing, and financial reporting, with comprehensive financial management software. Gain insights into your financial health, ensure compliance, and make informed financial decisions.
E-commerce Platform Software: Launch and manage your online store with e-commerce platform software. Create a seamless shopping experience, manage product catalogs, process transactions securely, and analyze sales data to drive online business growth.
Business Intelligence (BI) Software: Harness the power of data with BI software. Transform raw data into actionable insights, create interactive dashboards, and make data-driven decisions to gain a competitive edge in the market.
Sales and Marketing Automation Software: Automate repetitive sales and marketing tasks, such as lead nurturing, email campaigns, and customer segmentation, with sales and marketing automation software. Increase conversion rates, improve customer targeting, and drive revenue growth.
Supply Chain Management Software: Optimize your supply chain operations, from procurement to order fulfillment, with supply chain management software. Streamline processes, track inventory movements, and ensure timely deliveries for improved customer satisfaction.
Document Management Software: Efficiently store, organize, and manage documents electronically with document management software. Improve collaboration, ensure version control, and enhance document security for streamlined workflows.
Point of Sale (POS) Software: Streamline your retail operations with POS software. Manage sales transactions, track inventory in real-time, and provide seamless checkout experiences to enhance customer satisfaction.
Data Analytics and Reporting Software: Make informed decisions by leveraging data analytics and reporting software. Analyze key performance indicators, generate custom reports, and visualize data to gain actionable insights into your business performance.
Collaboration and Team Communication Software: Facilitate effective communication and collaboration among team members, whether in the office or remotely, with collaboration and team communication software. Share files, conduct virtual meetings, and streamline teamwork for enhanced productivity.
Customer Support and Helpdesk Software: Deliver exceptional customer support with customer support and helpdesk software. Manage customer queries, track support tickets, and provide timely assistance to enhance customer satisfaction and loyalty.
Content Management System (CMS) Software: Effortlessly create, manage, and publish digital content with CMS software. Build and maintain websites, blogs, and online portals with ease, empowering your business to deliver engaging content to your target audience.
Fleet Management Software: Optimize your fleet operations, track vehicles, monitor fuel consumption, and manage maintenance schedules with fleet management software. Increase operational efficiency, reduce costs, and ensure compliance with regulations.
Learning Management System (LMS) Software: Provide online training and educational courses with LMS software. Create and deliver interactive learning materials, track learner progress, and assess performance to enhance employee development and knowledge retention.
Event Management Software: Plan and manage events efficiently with event management software. Streamline event registration, track attendee information, and automate event logistics for seamless event execution.
Task Management Software: Organize and prioritize tasks, assign responsibilities, and track progress with task management software. Ensure efficient task allocation, enhance collaboration, and meet project deadlines effectively.
Expense Management Software: Streamline your expense management processes, including expense tracking, reimbursement, and approval workflows, with expense management software. Simplify expense reporting, improve transparency, and optimize expense control.
CRM Integration and Customization Software: Tailor your CRM system to meet your specific business requirements with CRM integration and customization software. Integrate CRM with other tools, customize workflows, and enhance CRM capabilities for enhanced efficiency.
Workflow Automation Software: Automate repetitive tasks and streamline workflows with workflow automation software. Improve process efficiency, reduce manual errors, and save time and resources for higher productivity.
Field Service Management Software: Optimize your field service operations, assign tasks, track technician schedules, and manage service requests with field service management software. Improve service delivery, enhance customer satisfaction, and drive service revenue.
Contract Management Software: Efficiently manage contracts, automate contract creation and tracking, and ensure compliance with contract management software. Streamline contract lifecycle, reduce risks, and improve contract management efficiency.
Compliance Management Software: Ensure regulatory compliance and mitigate risks with compliance management software. Centralize compliance documentation, automate compliance workflows, and monitor adherence to regulations for a robust compliance framework.
Social Media Management Software: Manage and optimize your social media presence across multiple platforms with social media management software. Schedule posts, monitor engagement, analyze performance, and enhance your brand's social media strategy.
Risk Management Software: Identify, assess, and mitigate risks with risk management software. Implement risk identification frameworks, track risk mitigation strategies, and enhance decision-making for effective risk management.
IT Service Management (ITSM) Software: Streamline your IT service operations, including incident management, change management, and asset management, with ITSM software. Improve IT service delivery, enhance user satisfaction, and align IT processes with business goals.
These 30 software ideas, brought to you by Ideas Software, encompass a broad range of functionalities and can significantly transform the way businesses operate across various industries. By leveraging these innovative software solutions, organizations can enhance efficiency, improve decision-making, and gain a competitive edge. Whether you're looking for ideas to streamline project management, optimize customer relationships, automate processes, or leverage data insights, these software ideas can serve as valuable resources for your next software project.
With Ideas Software's expertise and collaboration with Concept Infoway, a trusted partner in software development, these software ideas have been carefully curated to meet the unique needs of businesses. Ideas Software understands the importance of providing software solutions that address specific business requirements and deliver tangible results.
If you're seeking software business ideas or ideas for software projects, this collection offers a diverse range of options to explore. From project management software that streamlines workflows to customer relationship management (CRM) software that enhances customer interactions, there is something for every aspect of your organization's operations.
By embracing these software ideas, you can embark on a journey to revolutionize your business operations and unlock new opportunities for growth and success. With Ideas Software and Concept Infoway by your side, you can confidently implement these software solutions and propel your business to new heights.
Don't miss out on the transformative power of these software ideas. Take advantage of Ideas Software's expertise and Concept Infoway's proven track record to make informed decisions and embark on your next software project with confidence. Your business's future success awaits as you embrace these software ideas and harness their potential for innovation and efficiency.
Feel free to connect with us on Facebook and Instagram to share your requirements or get in contact with us!
Recent News Post

Benefits of Outsourcing Software Development to India
The most successful business strategy adopted by organizations worldwide today is certainly outsourcing their software development requirements to...
View More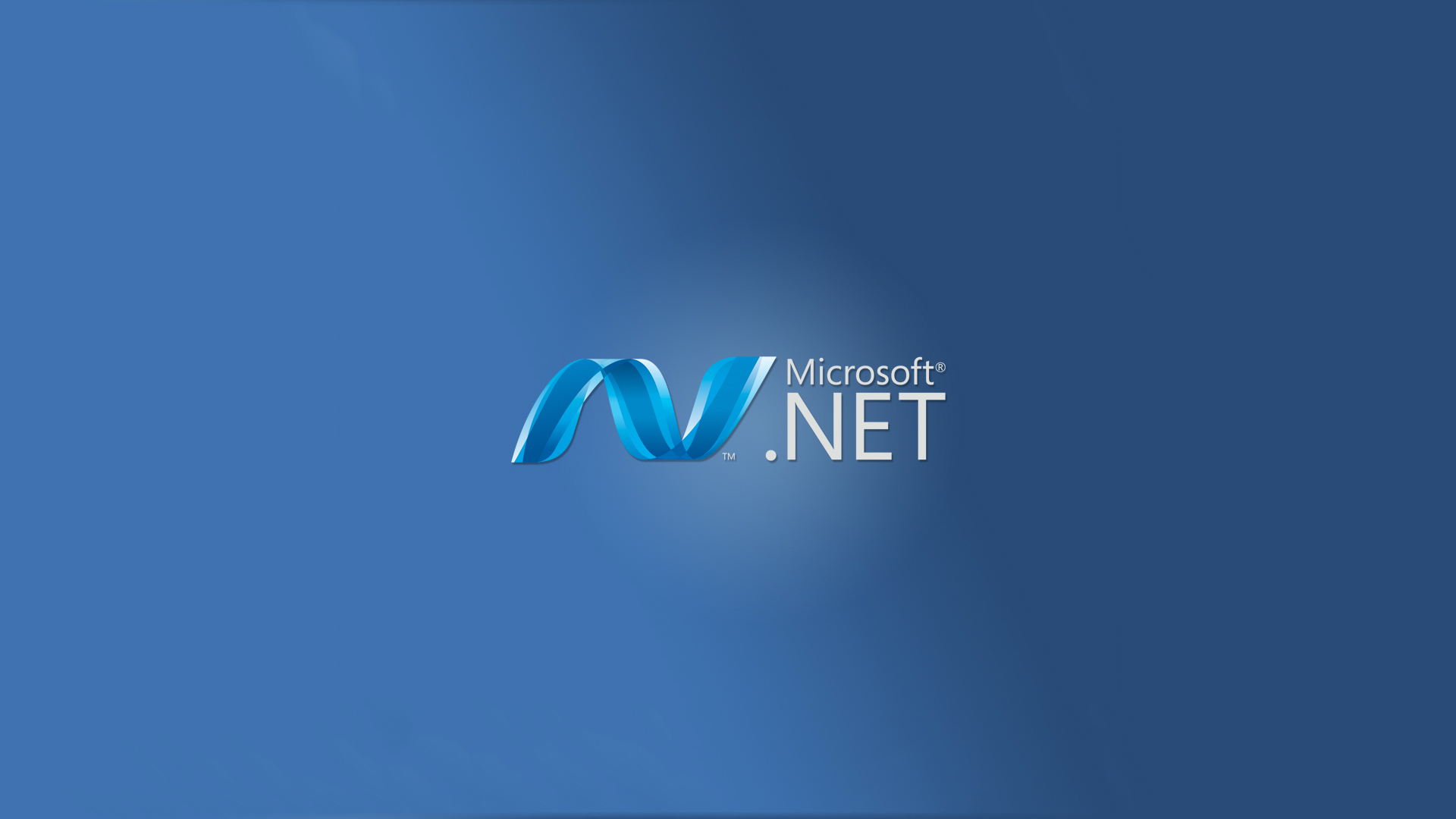 .NET Development – For Innovative & Prolific Solutions
Need a powerful, secure, and scalable web solutions that look beautiful and offer great productivity? Consider Microsoft .NET...
View More