Apple Made Swift Programming Language As Open Source
Back in June 2015 at Apple's World Wide Developers Conference (WWDC), Apple promised that they will make their Swift Programming Language as Open Source soon, yet there was no specific date given for the same, except they said that they will make it by the end of this December.
Well, its December, and during the first week of December itself, Apple fulfil their promise and made it Open Source.
The Swift programming language was introduced back in 2014 at the WWDC, wherein it was stated that it will the best programming language for developing Apple apps for all Apple devices including iOS, OS X, tvOS as well as watchOS.
Apple has started swift.org, wherein in the blog, The Swift Team states,
"We are excited by this new chapter in the story of Swift. After Apple unveiled the Swift programming language, it quickly became one of the fastest growing languages in history. Swift makes it easy to write software that is incredibly fast and safe by design. Now that Swift is open source, you can help make the best general purpose programming language available everywhere.
For students, learning Swift has been a great introduction to modern programming concepts and best practices. And because it is now open, their Swift skills will be able to be applied to an even broader range of platforms, from mobile devices to the desktop to the cloud."
The public source-code repositories has been posted by Apple on Github at http://github.com/apple
Knowledge source: swift.org, www.mashable.com, www.c-sharpcorner.com
If you are looking for a reliable and affordable swift code developer or apple app developer – please feel free to drop us an email at info@conceptinfoway.com or contact us on Skype at conceptinfoway. Alternatively, you can also call or WhatsApp us on +91 98250 31415
Recent News Post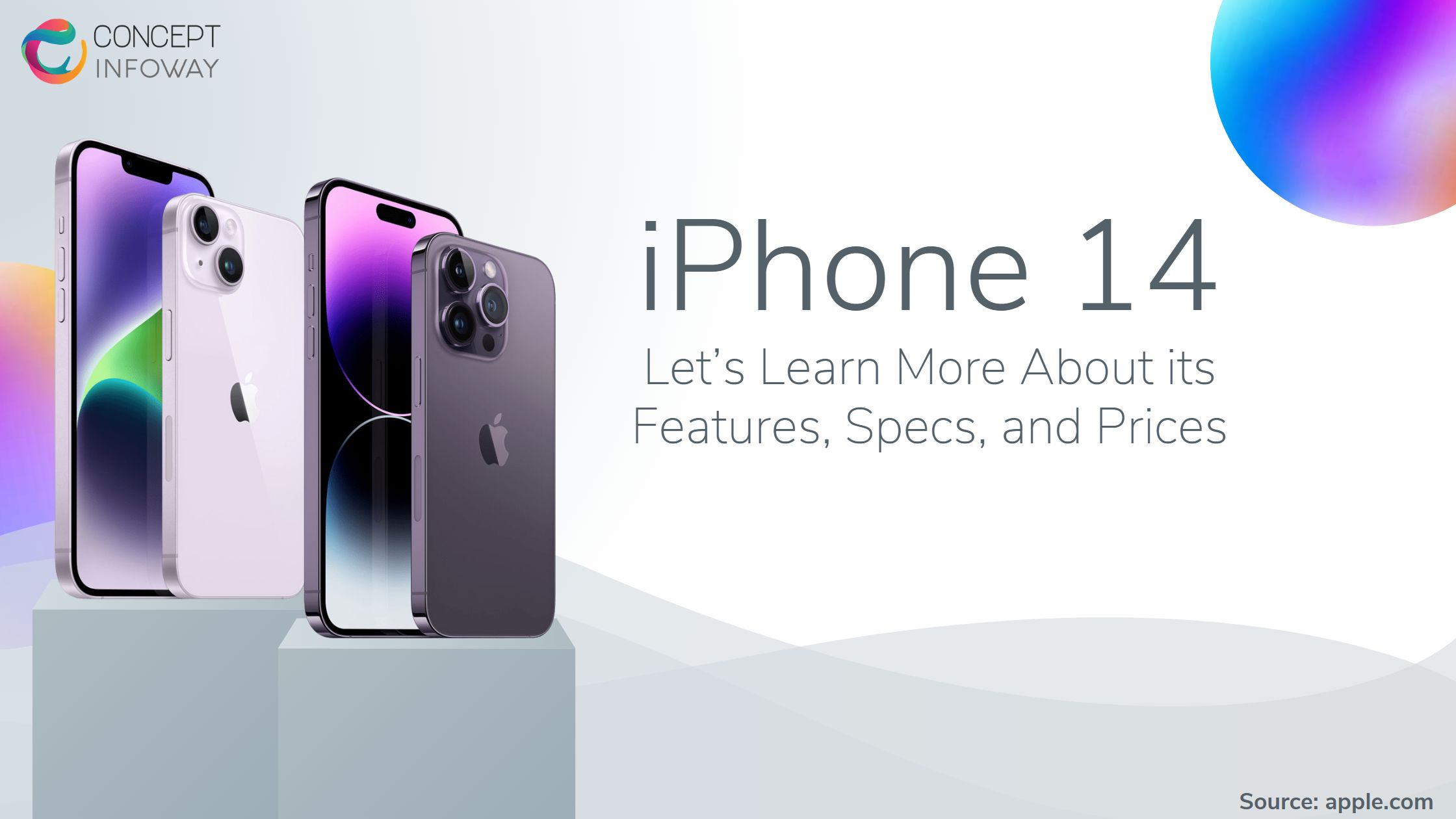 iPhone 14 and iPhone 14 Pro – Let's Learn More About its Features, Specs, and Prices
Finally, the wait is over, and the legendary iPhone 14 by Apple Inc. is here to spellbind all...
View More

Hire Qualified ASP.Net Developers to Explore New Business Horizons in 2022
In 2022, it is fruitful in many ways to hire asp.net developers – ASP.NET development is affordable, secure,...
View More