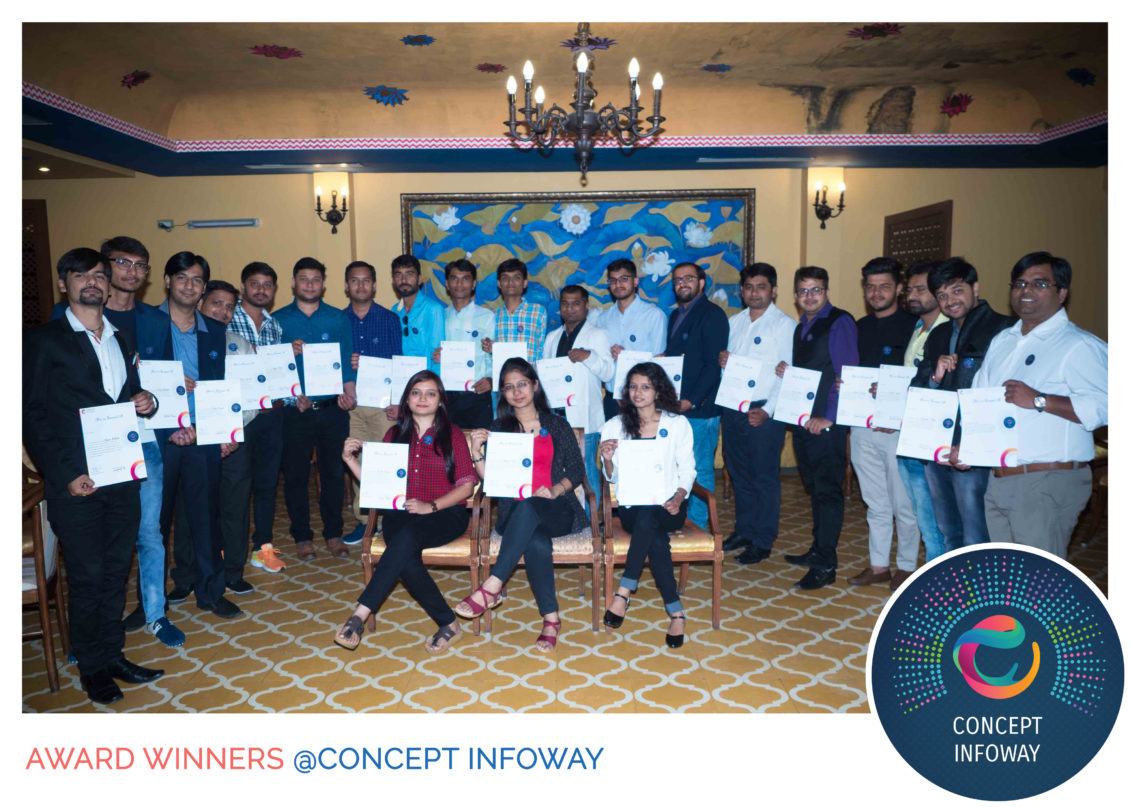 Creative Smart Work Pays Off Award Ceremony at juSTa Rajputana, Udaipur
At Concept Infoway, we have a good practice of appreciating hard working (aka smart working) employees at a regular interval of time. And, the Company' Annual Trip 2017 to Udaipur was the best time honor all those hard working individuals in the company – Smart Work Pays off.
Day 2 at juSTa Rajputana (Company's Annual Trip Destination) was all about dressing professionally and attending the "Smart Work Pays off" award ceremony to acknowledge all those hard working and smart working Conceptians in the concept family.
This "Smart Work Pays off" award ceremony was a bit different than the previous one held in the month in the month of January this year. Along with the incentive program, all the brilliant brains of Concept Infoway were awarded for their immense contributions towards making the clients more happy and satisfied.
Based on their contributions, different categories were potted, including;
Captain Jack – the one who is best in handling the entire team and the project
Trouper – the one who is best in the team
Jarvis – the one who is best at multitasking
RockStar Rookie – the one who is fresher but performed like a pro
Talking Tom – the one who has amazing communication and convincing skills
Geek – the one who is always desperate to know more about technologies
Co-Pilot – the one who is best at handling the team in the absence of seniors
Thanks a Million for Being Such Great Employees
Concept Infoway is a Microsoft Certified offshore software development company based in India. With excellent solutions in web design and development we serve as one of the leading web development company in India with international presence in UK, USA and Australia. As an offshore software development company skilled on Microsoft and open source technologies, we are equipped with state-of-the-art infrastructure facility and specialized in providing turn-key solutions in offshore software project development, web enabled applications, E-commerce development and Microsoft .net application development in India. Along with ASP.net and PHP development we cater world class services in offshore website development in India.
Recent News Post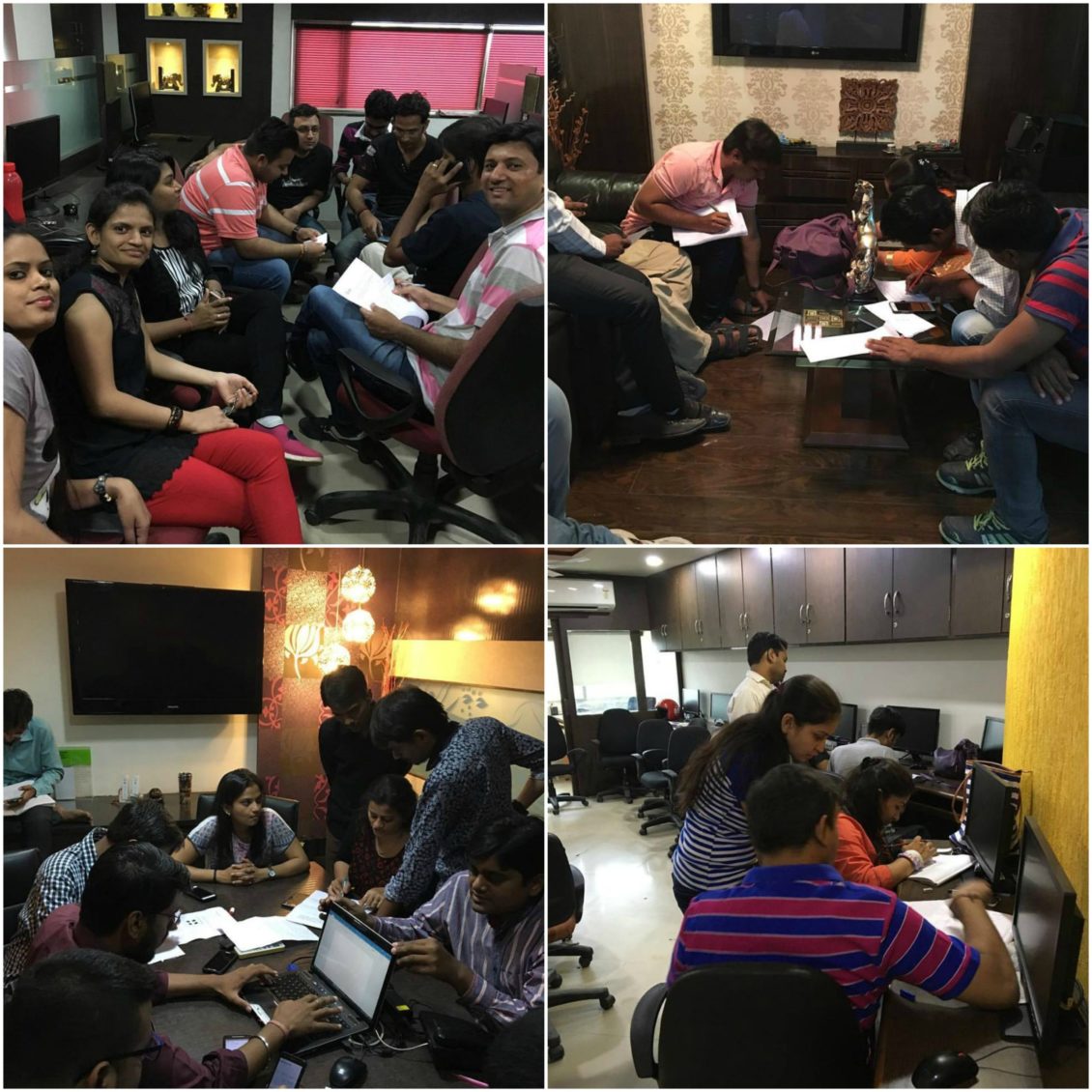 All the Conceptians are very excited as the company, Concept Infoway Pvt. Ltd., hits yet another milestone! It...
View More