Concept Infoway just completed and celebrated its 17 years in business last week, but the party doesn't seem to cease! In the light of our 17th company anniversary, we all Conceptians were treated to an action-packed movie this Saturday, followed by an elegant luncheon at one of the most wonderful restaurants in Ahmedabad.
For the movie, the company booked the entire theater for the morning show. As for the movie, it was a heart throbbing thriller and one of the race-fanatics, supercars-loving fans' favorites – The Fate of the Furious, which just released a day before. It is really a nice movie overall, but what just made it a gem for us was that it was in a mesmerizing 3D. Yes, watching a 3D movie is absolutely breathtaking, but watching an action-packed one is something else. Each of the Conceptians totally loved it.
After the movie, the Conceptians were treated to a delicious lunch, courtesy of our Managing Director, Mr. Rikin Shah. Again, the company booked the entire restaurant (after all, we are a quite a big team)! Each of the item on the menu was stupendous, and delighted everyone. Before starting the lunch, however, there was something we all Conceptians had to do – congratulate and thank our MD, who made it possible of what the company is today. And in order to thank and congratulate, what other is the best way than a marvelous cake!
Check out the highlights of the day below: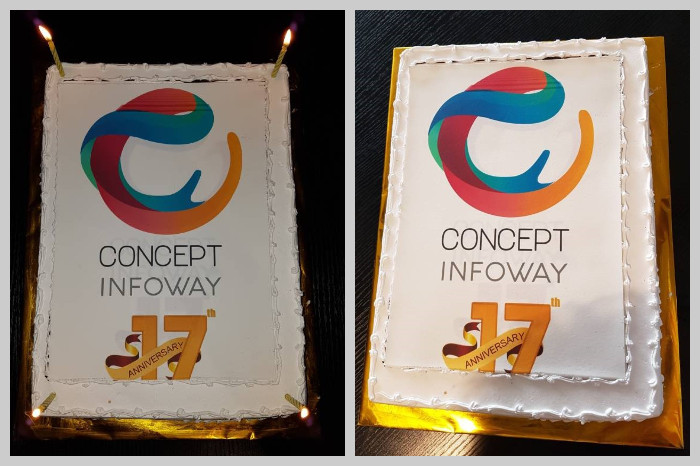 To see more pics of the day, visit: https://www.conceptinfoway.net/company/photo-gallery/?aID=6410645007981289809.