iPhone Application Development Services in India – Why It's the right Time?
In the fierce competition against its archrival "Android", Apple, the tech giant, has once again gained the upper hand. The release of iPhone 6, iPhone 6 Plus, and iOS 8 has not only delighted the iPhone fans across the globe, but has simultaneously injected a new life in the market of iPhone Application Development Services. Loaded with tons of new features and bigger display, Apple has sold more than 39 million iPhones (iPhone 6 and iPhone 6 plus) in the very first week, and the demand is still staggering. According to web gurus and marketing experts, it is the best time for business owners (those who are planning to gain direct access to millions of new iPhone users) to explore new business horizons with the help of iPhone application development, and for that all they need to do is hire an experienced mobile app development company.
The existing smartphone market is totally dominated by Apple. The availability iPhone 5S, iPhone 5C, iPhone 6, and iPhone 6 Plus has not only charmed and attracted millions of new iPhone users, but has made it easy for businesses to reach their targeted audiences instantly and in style. A single iPhone app allows a business owner to gain maximum exposure for their products and services. Driven by the most radical mobile operating system, it is not surprise that iPhone has become a business standard for companies across the world.
A professionally developed iPhone application development services allows entrepreneurs to keep their business on tap wherever their work takes them. With its remarkably slim design, innovative set of build-in apps and breakthrough technology gives an entrepreneur around the clock access to the necessary information they require throughout their day. With a layered approach to security and scalable development options, it become easier for iPhone Application Developers to deliver iPhone applications that can easily handle the fluctuating needs of customers.
With the powerful features and increased productivity, most users will make the transition to iPhone soon. Concept Infoway, an iPhone application development company in India, can develop business apps as per your requirements for the new iPhone 6 and iPhone 6 plus. We also hold a sound track record of generating profitable apps for iPhone 4 and iPhone 5. With more than 14 years of industry experience, we are one of the leading mobile application development companies specialize in the design and development of innovative and user-friendly iPhone apps.
The most impressive aspect that sets us apart from the ordinary service providers out there is our team of app developers. We have an accomplished team of iPhone application developers with the skills, initiative, creativity, and expertise necessary to not only create a moneymaking iPhone app, but to build one that is fully –functional and business-oriented. Concept Infoway offers top-notch iPhone application development services in India. We deliver innovative and tailored solutions to bring your ideas to life on iOS devices.
If you desire for a polished, practical, and native iPhone app at affordable prices, then contact us at https://www.conceptinfoway.net/contact-us/. We are here to transform your ingenious vision into a live application. Also hire mobile app developers from Concept Infoway.
Recent News Post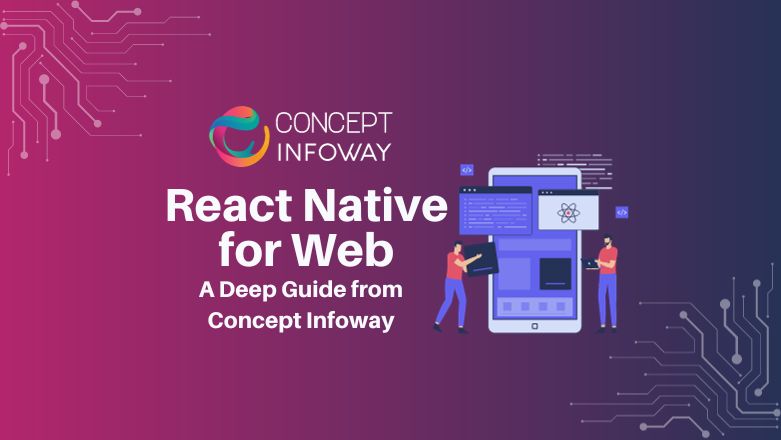 React Native for Web: A Deep Guide from Concept Infoway
React Native has revolutionized the way we develop mobile applications. By allowing developers to write code in JavaScript...
View More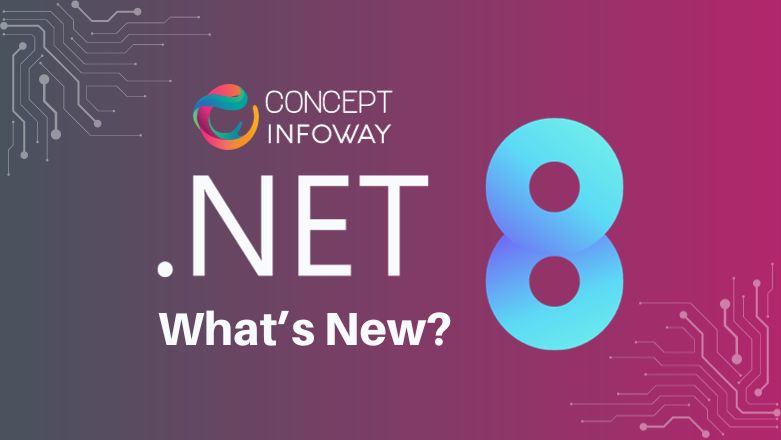 .NET 8: What's New? (Features & Release Date)
In the ever-evolving world of software development, staying up-to-date with the latest technologies and updates is crucial. For...
View More