Contact Us for Your Mobile App Development Requirement
and we will get back to you asap.
Hire iOS and Android Mobile App Developers in India
If you are searching for a reliable mobile application development company in India whom you can rely on for your application development requirements, then you have come to the right place. We are one of the best mobile application development companies in India, and we have considerable experience that allows us to build innovative and prolific application solutions for our clients.
At Concept Infoway, we have some of the best mobile app developers in India, who specialize in different mobile application development domains, namely iOS app development (iPhone app development & iPad app development), Android app development, Universal App development, and cross-platform mobile development. We also have specialists for Apple Watch app development and other Wearable device app development who can craft ingenious app solutions.
Partner with us for app development and get the following benefits:
Mobile Application Development in India
With Our Experience & Expertise We Provide
Our Mobile App Development Process
01
Client's requirement gathering and understanding.
02
Create a wireframe and get it approved.
03
Create a mockup design and get it approved.
04
Plan and divide the development process into milestones.
05
Commence the development and achieve the milestones.
06
Send each completed milestones as a beta to the client for a review.
07
Complete a final beta build and send for a complete evaluation.
08
On approval, submit the final build to the respective App Stores.
Tools & Technologies We Use
We are a leading mobile app development company in India and we have some of the best mobile application developers in India who are thoroughly efficient in various app development tools and technologies.
Xcode

Xamarin

Visual Basic .NET

HTML5

Telerik Platform

Objective-C / Swift

Visual Studio

OpenGL

CSS3

Appcelerator

Android Studio

C#

OpenAL

JavaScript

Sencha Touch

Java

.NET Framework

Eclipse

Apache Cordova

Enyo
This is How We Work
Choose Your Model
Fixed Cost
If you know your requirement and have the precise information of what would like to achieve then Fixed Cost Approach is just for you.
Hourly
Want to develop an API or perhaps would like to conduct a research or a business / technical analysis then our Hourly based approach is just for you.
Hire a Developer
If you think that a project will last for a considerable amount of time, and the project requires a particular skillset then you can hire our dedicated developer, who will work exclusively for your project for a pre-defined timeline.
Why Us
Save Up To 50 % Cost
Scalable Team
Diverse Skills
Quick Responses
Proven Methodologies
Confidentiality
Intellectual Property Protection
Testimonials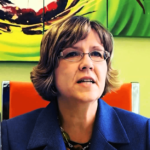 Marla | Houston, USA