Contact Us for Your Mobile App Development Requirement
and we will get back to you asap.
Hire iOS and Android Mobile App Developers in India
If you are searching for a reliable mobile app development company in India whom you can rely on for your application development requirements, then you have come to the right place. We are one of the best mobile application development companies in India, and we have considerable experience that allows us to build innovative and prolific application solutions for our clients.
Mobile Application Development Services
At Concept Infoway, we have some of the best mobile app developers in India, who specialize in different mobile application development domains, namely iOS app development (iPhone app development & iPad app development), Android app development, Universal App development, and cross-platform mobile development. We also have specialists for Apple Watch app development and other Wearable device app development who can craft ingenious app solutions.
 Experience the Best App Development in India
Partner with us for app development and get the following benefits:
Mobile Application Development in India
With Our Experience & Expertise We Provide
Our Mobile App Development Process
01
Client's requirement gathering and understanding.
02
Create a wireframe and get it approved.
03
Create a mockup design and get it approved.
04
Plan and divide the development process into milestones.
05
Commence the development and achieve the milestones.
06
Send each completed milestones as a beta to the client for a review.
07
Complete a final beta build and send for a complete evaluation.
08
On approval, submit the final build to the respective App Stores.
Tools & Technologies We Use
We are a leading mobile app development company in India and we have some of the best mobile application developers in India who are thoroughly efficient in various app development tools and technologies.
Xcode

Xamarin

Visual Basic .NET

HTML5

Telerik Platform

Objective-C / Swift

Visual Studio

OpenGL

CSS3

Appcelerator

Android Studio

C#

OpenAL

JavaScript

Sencha Touch

Java

.NET Framework

Eclipse

Apache Cordova

Enyo
This is How We Work
Choose Your Model
Fixed Cost
If you know your requirement and have the precise information of what would like to achieve then Fixed Cost Approach is just for you.
Hourly
Want to develop an API or perhaps would like to conduct a research or a business / technical analysis then our Hourly based approach is just for you.
Hire a Developer
If you think that a project will last for a considerable amount of time, and the project requires a particular skillset then you can hire our dedicated developer, who will work exclusively for your project for a pre-defined timeline.
Why Us
Save Up To 50 % Cost
Scalable Team
Diverse Skills
Quick Responses
Proven Methodologies
Confidentiality
Intellectual Property Protection
Testimonials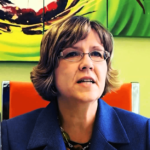 Marla | Houston, USA
Frequently Asked Questions - FAQs
Concept Infoway provides a wide range of mobile app development services in India. These include native app development for iOS and Android, cross-platform app development using frameworks like React Native and Flutter, mobile app UI/UX design, app testing and quality assurance, app maintenance and support, and app store optimization.
We develop mobile apps for both iOS and Android platforms. Additionally, we can develop cross-platform apps using frameworks like React Native and Flutter, allowing you to reach a wider audience with a single codebase.
Yes, we provide end-to-end mobile app development services. Our team of experienced developers, designers, and project managers can assist you with every stage of the app development process, from conceptualization and wireframing to development, testing, deployment, and post-launch support.
The timeline for developing a mobile app depends on several factors, including the complexity of the app, the number of features, and the design requirements. After understanding your project requirements, we can provide you with a detailed timeline and milestones for your mobile app development project.
Yes, we have expertise in developing both native and hybrid mobile apps. Native apps are built specifically for a single platform (iOS or Android) using platform-specific programming languages (Swift/Objective-C for iOS, Java/Kotlin for Android). Hybrid apps, on the other hand, use web technologies like HTML, CSS, and JavaScript and are wrapped in a native container. We can help you choose the right approach based on your project requirements.
Yes, we offer ongoing support and maintenance services for mobile apps. We can provide bug fixes, feature enhancements, performance optimization, compatibility updates, and security updates to ensure your app remains functional and up-to-date.
Absolutely. We have experience in app store submission processes for both the Apple App Store and Google Play Store. Our team can guide you through the submission process, ensure your app meets all the guidelines and requirements, and increase the chances of a successful approval.
Yes, we can update and maintain mobile apps that were developed by other companies. Our team can review the existing codebase, understand the functionality and architecture, and provide ongoing support, updates, and enhancements to ensure the app continues to meet your business requirements.
We prioritize security in mobile app development. We follow industry best practices for secure coding, data encryption, and user authentication. We conduct thorough security testing to identify and fix vulnerabilities, ensuring that your app and user data remain protected.
To get a quote for your mobile app development project, you can contact us through our website or reach out to our team via email or phone. We will be happy to discuss your project requirements, provide a detailed consultation, and offer you a competitive quote based on your specific needs.