Book a Free Consultation
and we will get back to you asap.
Apple Watch (iWatch) App Development Solutions
If you are looking for mobile app development company in India that provides quality development solutions, then look no further than Concept Infoway for your Apple Watch Development needs.
We are one of the best iOS application development companies, and we provide remarkable App development solutions in India. With some of the best Apple Watch application developers in India, who are proficient with the watchOS, we strive to deliver innovative Apple Watch app solutions that meet the clients' every expectation.
Warable App Design and Development Company
Apple watch is the new frontier of technical finesse. Being a highly demanding wearable device, Apple Watch gives all businesses the opportunity to get up an close personal with their customers. Concept Infoway will help your business connect with people with this new emerging technology in a way that has not been explored before. Being an award-winning wearable app design and development company in India, Concept Infoway create premium apps that are polished and functional, and are compatible with latest versions of Apple watchOS.
Hire Apple Watch App Developers
Concept Infoway provides best-in-class Apple Watch app development services for businesses across industries using latest watchOS technologies. Being a leading iWatch  development company, we build powerful applications which are customized to meet your unique business needs. Hire our best apple watch app developers today. Transforming wearable experiences with innovative Apple Watch app solutions. Explore the expertise of our Apple Watch app development company in India and elevate your brand's presence on the wrist.
Category: Apple Watch Apps
Apple Watch (iWatch) App Development
Your Apple watch(iWatch) app development partner
Our incredible team of strategists, designers, developers, and programmers is continually working on innovative apps for wearable technology.
App Development Consultation

Our App Development Consultation service offers expert guidance to shape your app project. We provide strategic insights, platform selection, and development planning to align your app with business objectives. Whether you're starting fresh or optimizing an existing project, our tailored consultations drive effective solutions for app success.

Back-end and API Development

Our Back-end and API Development services focus on creating the robust backbone of your digital solutions. We design and build secure, scalable, and efficient server-side systems and APIs that enable seamless data communication, empowering your applications to deliver exceptional user experiences and functionality.

Apple Watch App Upgrade

Elevate your Apple Watch app with our upgrade services. We enhance functionality, optimize performance, and ensure compatibility with the latest watchOS versions. Whether it's refining user interfaces, adding new features, or improving overall user experience, we ensure your Apple Watch app remains cutting-edge and user-friendly.

Business Enterprise App Solution

Our Business Enterprise App Solution is a comprehensive offering designed to address the unique needs of large organizations. We develop customized mobile and web applications that streamline operations, enhance productivity, and support business growth. Our solutions are scalable, secure, and tailored to meet the specific demands of enterprise-level operations.

Apple Watch Web-Based Apps

Apple Watch Web-Based Apps offer a new dimension to wearable technology. These apps bring essential information and functionalities directly to your wrist, seamlessly integrating with your daily routine. They provide quick access to data, notifications, and interactions, enhancing the overall convenience and efficiency of Apple Watch users.

User Experience & Interface Design

User Experience & Interface Design is the cornerstone of exceptional digital products. Our expert designers focus on creating intuitive, visually appealing interfaces that ensure a seamless and enjoyable user journey. By prioritizing user needs and preferences, we craft designs that elevate user satisfaction and engagement, ultimately driving the success of your applications.

App Integration and Maintenance

Wearable App Integration and Maintenance services are essential for keeping wearable technology up-to-date and seamlessly integrated with your digital ecosystem. We ensure your wearable apps are consistently optimized, bug-free, and capable of leveraging the latest hardware features, ensuring a reliable and enhanced user experience while ensuring compatibility with evolving platforms.

Custom Apps for Diverse Sectors

Our Custom Apps for Diverse Sectors cater to the unique needs of various industries, from healthcare and finance to retail and education. We design and develop tailored solutions that address specific challenges and objectives within each sector, enhancing efficiency, productivity, and customer experiences through intuitive and innovative applications.
Apple Watch App Development Solutions
With Our Expertise We Can Deliver Apps Solutions For Many Industries
Apple Watch UI/UX Design
Neat and intuitive user interface (UI) and user experience (UX) design solutions for Apple Watch applications
Custom Apps
Elegant and resourceful custom app solutions for Apple Watch
Utility Apps
Innovative and productive utility app solutions for Apple Watch
Compatibility Testing & Portability
Check whether an existing app is compatible with the latest watchOS and if it isn't, then rectify and upgrade the app
Health & Fitness Apps
Effective and easy-to-use health and fitness app solutions for Apple Watch
Travel Apps
Elegant and useful travel app solutions for Apple Watch
Maintenance & Enhancement
Maintenance and enhancement solutions for existing Apple Watch apps
ECommerce Apps
Secure and reliable Ecommerce app solutions for Apple Watch
Our Apple Watch App Development Process
01
Client's requirement gathering and understanding.
02
Create a wireframe and get it approved.
03
Create a mockup design and get it approved.
04
Plan and divide the development process into milestones.
05
Commence the development and achieve the milestones.
06
Send each completed milestones as a beta to the client for a review.
07
Complete a final beta build and send for a complete evaluation.
08
On approval, submit the final build to Apple's App Store.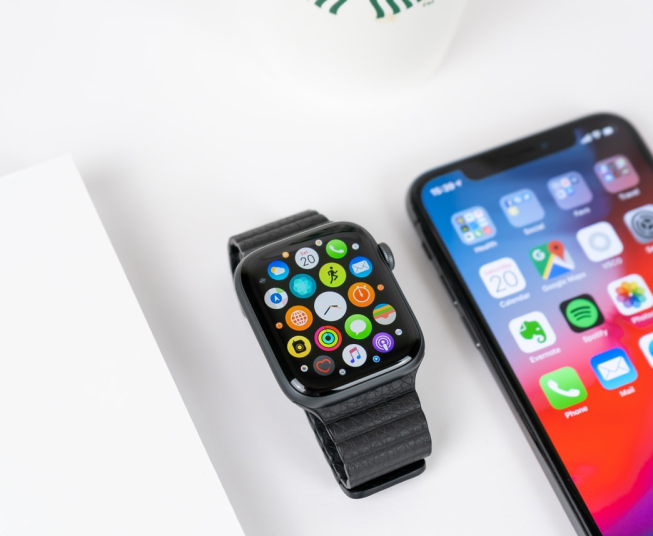 Why Concept Infoway for Apple Watch Development
Skilled Team of App Developers
Strategic Technology Consulting
Faster Turn-Around Time
Quality Check at Every Step
Standardized Development Process
Out-of-the-box Thinking
Agile Method of Working
Empowering Growth through Hiring
How Our Hiring Model Makes It Possible
Fixed Cost
If you know your requirement and have the precise information of what would like to achieve then Fixed Cost Approach is just for you.
Hourly
Want to develop an API or perhaps would like to conduct a research or a business / technical analysis then our Hourly based approach is just for you.
Hire a Developer
If you think that a project will last for a considerable amount of time, and the project requires a particular skillset then you can hire our dedicated developer, who will work exclusively for your project for a pre-defined timeline.
Why Us
Save Up To 50 % Cost
Scalable Team
Diverse Skills
Quick Responses
Proven Methodologies
Confidentiality
Intellectual Property Protection
Testimonials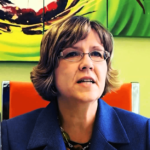 Marla | Houston, USA
Frequently Asked Questions - FAQs
Apple Watch app development refers to the process of creating applications specifically designed for Apple's smartwatch, the Apple Watch. These apps are developed using the WatchKit framework and offer unique functionalities and features tailored to the smaller form factor and capabilities of the Apple Watch.
Concept Infoway is an experienced Apple Watch app development company in India. We have a team of skilled developers who specialize in creating innovative and user-friendly apps for the Apple Watch. We offer custom solutions, seamless integration with Apple Watch features, and a focus on delivering high-quality applications.
Concept Infoway can develop a wide range of apps for the Apple Watch, including fitness and health tracking apps, productivity apps, communication apps, notification-based apps, remote control apps, and more. We can tailor the app to meet your specific requirements and business goals.
Yes, Concept Infoway can integrate Apple Watch apps with existing iPhone apps or develop companion iPhone apps to enhance the functionality and user experience of the Apple Watch app. This allows for seamless synchronization of data and extended features between the devices.
Apple Watch apps can enhance user experiences by providing quick access to relevant information, real-time notifications, health and fitness tracking, remote control capabilities, contextual insights, and more. These apps leverage the convenience and portability of the Apple Watch to deliver seamless and personalized experiences.
Yes, Concept Infoway can assist in designing the user interface (UI) for Apple Watch apps. Our experienced designers can create intuitive and visually appealing UI designs that are optimized for the smaller screen of the Apple Watch, ensuring a seamless user experience.
Yes, Apple Watch apps can access various device features such as sensors, heart rate monitor, accelerometer, gyroscope, GPS, and health data. This allows developers to create apps that leverage the unique capabilities of the Apple Watch and provide meaningful and personalized experiences.
Yes, Concept Infoway can assist you with the submission process to the Apple App Store for your Apple Watch app. Our team has experience in navigating the App Store guidelines and requirements, ensuring that your app meets the necessary criteria for a successful submission.
The time required to develop an Apple Watch app depends on various factors, including the complexity of the app, desired features, design requirements, and integration with other systems or services. After understanding your specific project requirements, Concept Infoway can provide you with a timeline estimate for your Apple Watch app development.
To get started with Apple Watch app development by Concept Infoway, you can contact us through our website or reach out to our sales team. We will schedule a consultation to understand your requirements, provide you with a proposal, and guide you through the development process.