Contact Us for Your Cross Platform App Development Requirement
and we will get back to you asap.
Hire Cross Platform Mobile App Developers
If you need a reliable mobile app solution that you can use to target Android and iPhone users simultaneously, then you should choose Cross Platform development. Cross Platform application development has the power to deliver wonderful apps that run smoothly on multiple platforms.
We are a leading Cross Platform application development company in India. Using popular mobile app development frameworks, including Apache Cordova, PhoneGap, Telerik, and Xamarin, in conjunction with HTML5, CSS, and JavaScript, we create innovative cross-platform app solutions for our clients. With our affordable Cross Platform development services, we can help clients with amazing mobile app solutions that function seamlessly on Android and iOS platforms.
Concept Infoway is a prominent leading cross-platform development company in the India, which is offering multiple platforms and cross-platform mobile app development services. We are on the top in providing cross-platform services with adequately emphasized and quality rich apps. Our cross-platform app development team is involved in the mobile application development right from the beginning to the end that is from requirement gathering, design, development, testing, and deployment. This formula is beneficial in developing scalable, robust, high-quality, interactive, attractive, and top-notch applications that run on multiple mobile devices.
Cross-platform mobile development attributes to the development of various mobile applications on multiple mobile platforms. The mobile app development process involves building a specific app for a particular platform, but then it deployed on all native platforms. Everyone knew about the simplicity of cross-platform app development by using the basic programming languages HTML, CSS, and JavaScript. To make the development process easy, we have so many robust and adaptable cross-platform frameworks & development tools to develop feature-rich mobile applications. Our development team is very successful in developing cross-platform apps that too on the mentioned time slot. Concept Infoway uses some of the famous and straightforward technologies for the development of cross-platform apps that runs independently of mobile operating systems (Android and IOS). Hire Cross Platform app developers from India at Concept Infoway today.
Our Cross Platform App Development Process
01
Client's requirement gathering and understanding.
02
Create a wireframe and get it approved.
03
Create a mockup design and get it approved.
04
Plan and divide the development process into milestones.
05
Commence the development and achieve the milestones.
06
Send each completed milestones as a beta to the client for a review.
07
Complete a final beta build and send for a complete evaluation.
08
On approval, submit the final build to the respective app store.
Cross Platform Frameworks, Tools & Technologies We Use
Apache Cordova

Sencha Touch

JavaScript

PhoneGap

Appcelerator

HTML5

CSS

Telerik Platform

Visual Studio

C#

Xamarin

Angular
This is How We Work
Choose Your Model
Fixed Cost
If you know your requirement and have the precise information of what would like to achieve then Fixed Cost Approach is just for you.
Hourly
Want to develop an API or perhaps would like to conduct a research or a business / technical analysis then our Hourly based approach is just for you.
Hire a Developer
If you think that a project will last for a considerable amount of time, and the project requires a particular skillset then you can hire our dedicated developer, who will work exclusively for your project for a pre-defined timeline.
Why Us
Save Up To 50 % Cost
Scalable Team
Diverse Skills
Quick Responses
Proven Methodologies
Confidentiality
Intellectual Property Protection
Testimonials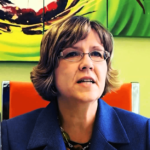 Marla | Houston, USA