Book a Free Consultation
and we will get back to you asap.
Cross Platform Mobile Apps Development Solutions
If you need a reliable mobile app solution that you can use to target Android and iPhone users simultaneously, then you should choose Cross Platform development. Cross Platform application development has the power to deliver wonderful apps that run smoothly on multiple platforms. Break platform barriers and reach a wider audience with our cross-platform mobile app development services in India. Leverage the power of multi-platform compatibility and seamless user experiences for your app.
We are a leading Cross Platform application development company in India. Using popular mobile app development frameworks, including Flutter, Apache Cordova, PhoneGap, Telerik, and Xamarin, in conjunction with HTML5, CSS, and JavaScript, we create innovative cross-platform app solutions for our clients. With our affordable Cross Platform development services, we can help clients with amazing mobile app solutions that function seamlessly on Android and iOS platforms.
Concept Infoway is a prominent leading cross-platform development company in the India, which is offering multiple platforms and cross-platform mobile app development services. We are on the top in providing cross-platform services with adequately emphasized and quality rich apps. Our cross-platform app development team is involved in the mobile application development right from the beginning to the end that is from requirement gathering, design, development, testing, and deployment. This formula is beneficial in developing scalable, robust, high-quality, interactive, attractive, and top-notch applications that run on multiple mobile devices.
Cross-platform mobile development attributes to the development of various mobile applications on multiple mobile platforms. The mobile app development process involves building a specific app for a particular platform, but then it deployed on all native platforms. Everyone knew about the simplicity of cross-platform app development by using the basic programming languages HTML, CSS, and JavaScript. To make the development process easy, we have so many robust and adaptable cross-platform frameworks & development tools to develop feature-rich mobile applications. Our development team is very successful in developing cross-platform apps that too on the mentioned time slot. Concept Infoway uses some of the famous and straightforward technologies for the development of cross-platform apps that runs independently of mobile operating systems (Android and IOS). Hire Cross Platform app developers from India at Concept Infoway today.
Categories: Cross Platform Application Development, Mobile App, Software Development Company
Tags: Cross Platform Apps, Cross Platform Apps Development, Custom Software Developers, Custom Software Development, Custom Software Development Company, Custom Software Development Services, Mobile App Developer, Mobile Application, Mobile Application Developer, Mobile Application Development, Mobile Development, Offshore Software Development, Software Development, Software Development Outsourcing, Software Development Services
Cross Platform App Development Company
Cross-Platform App Development Services
Develop a single cross-platform mobile application that can efficiently target both Android and iOS platforms.
Cross-Platform App Development

We turn your ideas into market-ready apps, allowing you to focus on growth. Whether starting from scratch or building on your groundwork, we create comprehensive apps tailored to your platform and business needs, providing ongoing support, app store release, and enhancements.

Extension of Your Cross-platform Development Force

Our turn-key team enhances your development capabilities, acting as either an independent or in-house engineering force, bridging technology expertise gaps. This approach speeds up engineering velocity and time-to-market by introducing fresh ideas and solutions.

MVP / PoC App Development

Start small and aim for significant success. Before committing to a full-scale application development, test your product idea's viability with a trial run to gather valuable user feedback and gain a competitive advantage. This approach not only serves as a compelling showcase for investors but also strengthens your pitch.

Cross-platform Development Consulting

We bring our expertise to guide new product development with the right tech strategy and security measures from the outset, analyzing your business concept, conducting research, and designing a robust architecture. For underperforming products, we conduct a comprehensive audit to pinpoint areas for improvements.
Our Cross Platform App Development Process
01
Client's requirement gathering and understanding.
02
Create a wireframe and get it approved.
03
Create a mockup design and get it approved.
04
Plan and divide the development process into milestones.
05
Commence the development and achieve the milestones.
06
Send each completed milestones as a beta to the client for a review.
07
Complete a final beta build and send for a complete evaluation.
08
On approval, submit the final build to the respective app store.
Empowering Growth through Hiring
How Our Hiring Model Makes It Possible
Fixed Cost
If you know your requirement and have the precise information of what would like to achieve then Fixed Cost Approach is just for you.
Hourly
Want to develop an API or perhaps would like to conduct a research or a business / technical analysis then our Hourly based approach is just for you.
Hire a Developer
If you think that a project will last for a considerable amount of time, and the project requires a particular skillset then you can hire our dedicated developer, who will work exclusively for your project for a pre-defined timeline.
Why Us
Save Up To 50 % Cost
Scalable Team
Diverse Skills
Quick Responses
Proven Methodologies
Confidentiality
Intellectual Property Protection
Testimonials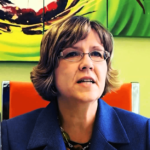 Marla | Houston, USA
Frequently Asked Questions - FAQs
Cross-platform mobile app development refers to the process of creating mobile applications that can run on multiple platforms, such as iOS and Android, using a single codebase. This approach allows for cost-effective development, faster time to market, and easier maintenance and updates.
Concept Infoway is a reputable cross-platform mobile app development company in India. We have a team of skilled developers who specialize in building high-quality and feature-rich cross-platform apps. Our expertise in frameworks like React Native and Flutter enables us to deliver efficient and seamless apps across multiple platforms.
Concept Infoway's cross-platform apps can support various platforms, including iOS, Android, and Windows. By leveraging frameworks like React Native and Flutter, we ensure that your app functions optimally across different devices, screen sizes, and operating systems.
Cross-platform mobile app development offers several advantages, including:
Reduced development time and cost: With a single codebase, development efforts are streamlined, resulting in faster time to market and cost savings.
Code reusability: The same codebase can be reused across multiple platforms, reducing duplication of effort.
Consistent user experience: Cross-platform apps can provide a consistent user experience across different platforms, ensuring a seamless and familiar interface for users.
Easier maintenance: Updates and bug fixes can be implemented more efficiently since changes only need to be made once in the shared codebase.
Yes, Concept Infoway can customize cross-platform apps to meet your specific requirements. We understand that every business is unique, and we tailor our development process to align with your goals and objectives. Our team will work closely with you to understand your requirements and create a custom app that fulfills your needs.
With advancements in cross-platform frameworks like React Native and Flutter, cross-platform apps can offer comparable performance to native apps. These frameworks leverage native components and optimize performance to deliver smooth and responsive user experiences. However, it's important to consider the specific requirements and complexity of your app when evaluating performance expectations.
Yes, Concept Infoway can integrate native device features into cross-platform apps. Cross-platform frameworks like React Native and Flutter provide APIs and libraries that enable access to native device features, such as camera, GPS, push notifications, and more. This allows us to leverage the full potential of the underlying platform.
Yes, Concept Infoway can help migrate existing native apps to cross-platform apps. Our team has experience in app migration and can assess the feasibility and complexity of the migration process. We can guide you through the transition to ensure a smooth and successful migration.
Choosing between native and cross-platform app development depends on various factors, including project requirements, timeline, budget, target audience, and desired functionality. Our team can provide expert guidance and help you make an informed decision based on your specific needs.
To get started with cross-platform app development by Concept Infoway, you can contact us through our website or reach out to our sales team. We will schedule a consultation to understand your requirements, provide you with a proposal, and guide you through the development process.