Contact Us for Your HTML 5 App Development Requirement
and we will get back to you asap.
HTML 5 Mobile Development & App Development and Consulting Services
If you need an affordable mobile app solution that you can deploy on Android, iOS then you should choose HTML 5 mobile development in India. HTML5 mobile app development enables the creation of cross-platform mobile apps that run seamlessly on multiple mobile platforms. We are one of leading Mobile Development in India.
We are a leading HTML 5 mobile development company in India, and using HTML 5, CSS, and JavaScript, we deliver quality cross-platform mobile app solutions for our clients. With our budget-friendly HTML 5 mobile development services, we can help clients with innovative cross-platform app solutions that perform efficiently on Android, iOS. Hire HTML5 mobile app developers from India at Concept Infoway as HTML 5 Mobile Development today.
As an experienced HTML5 app development company, we build secure and sustainable solutions. Our cross-platform applications and websites run seamlessly across all the devices. Concept Infoway has a proven record of providing efficient and proactive solutions to our clients that are made with HTML 5 and designed with jQuery & CSS.
We have witnessed an exponential growth of HTML 5 possibilities and its capabilities. Over time, our developers have carefully analyzed all that we can do with HTML 5, and our clients are still getting the benefits of our innovative solutions. Using CSS3, we develop captivating website designs and layouts to produce interactive user interfaces. Contact us with your idea and lets get started.
Category: Mobile App
Tags: Mobile App Developer, Mobile Application, Mobile Application Developer, Mobile Application Development, Mobile Development, Offshore Software Development
Our HTML5 App Development Process
01
Client's requirement gathering and understanding.
02
Create a wireframe and get it approved.
03
Create a mockup design and get it approved.
04
Plan and divide the development process into milestones.
05
Commence the development and achieve the milestones.
06
Send each completed milestones as a beta to the client for a review.
07
Complete a final beta build and send for a complete evaluation.
08
On approval, submit the final build to an app store.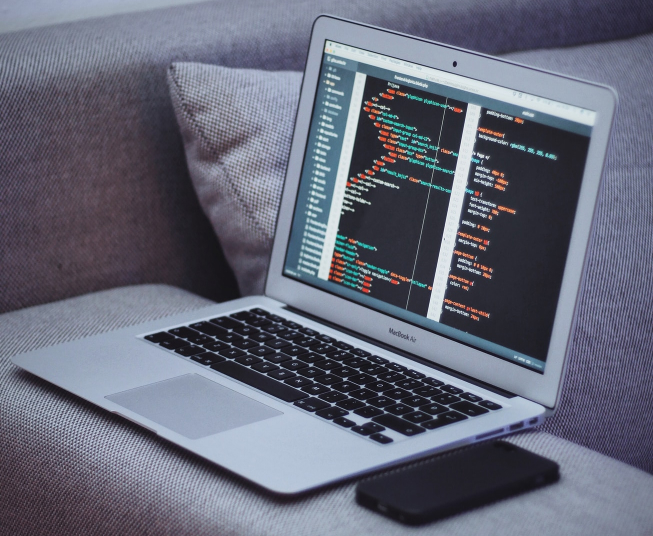 Why Concept Infoway For HTML 5 Mobile Development
HTML5 Mobile App Development
Hybrid apps with HTML5
jQuery & CSS3 Development
HTML5 Plugin Development
PSD to HTML5 Conversions
Empowering Growth through Hiring
How Our Hiring Model Makes It Possible
Fixed Cost
If you know your requirement and have the precise information of what would like to achieve then Fixed Cost Approach is just for you.
Hourly
Want to develop an API or perhaps would like to conduct a research or a business / technical analysis then our Hourly based approach is just for you.
Hire a Developer
If you think that a project will last for a considerable amount of time, and the project requires a particular skillset then you can hire our dedicated developer, who will work exclusively for your project for a pre-defined timeline.
Why Us
Save Up To 50 % Cost
Scalable Team
Diverse Skills
Quick Responses
Proven Methodologies
Confidentiality
Intellectual Property Protection
Testimonials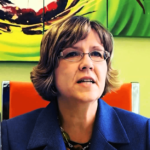 Marla | Houston, USA
Frequently Asked Questions - FAQs
HTML5 mobile development refers to the creation of mobile applications using HTML5, CSS, and JavaScript. It allows developers to build cross-platform mobile apps that can run on various devices and operating systems, including iOS, Android, and Windows.
HTML5 offers several advantages for mobile app development. It allows developers to build apps that are compatible with multiple platforms, reducing development time and costs. HTML5 apps can also be easily updated and maintained, offer good performance, and provide access to device features such as geolocation and camera.
Concept Infoway is an experienced HTML5 mobile development company in India. We have a team of skilled developers who specialize in creating robust and feature-rich HTML5 mobile applications. We have successfully delivered projects for clients across various industries.
Using HTML5, Concept Infoway can develop a wide range of mobile apps, including business apps, e-commerce apps, social networking apps, educational apps, gaming apps, and more. We can tailor the app to meet your specific requirements and business goals.
Yes, HTML5 mobile apps can access various device features such as camera, GPS, accelerometer, and geolocation. This allows developers to create apps that leverage the capabilities of the user's device, providing a rich and interactive user experience.
While native apps still offer the highest level of performance and integration with the device's operating system, HTML5 mobile apps have made significant advancements in terms of performance. With optimization techniques and the use of frameworks like React Native and Ionic, HTML5 mobile apps can offer a smooth and responsive user experience.
Yes, Concept Infoway can help in converting an existing web application into an HTML5 mobile app. Our team has expertise in migrating and transforming web applications into mobile apps, ensuring seamless functionality and user experience across different devices and platforms.
HTML5 mobile apps and hybrid apps share some similarities, but they have a few differences. HTML5 mobile apps are primarily web-based apps built using HTML5, CSS, and JavaScript, whereas hybrid apps combine web technologies with native code. Hybrid apps typically provide a native wrapper around web content, whereas HTML5 mobile apps are accessed through a web browser.
Yes, Concept Infoway can assist you with publishing your HTML5 mobile app to various app stores, including the Apple App Store and Google Play Store. Our team can guide you through the submission process, ensuring that your app meets the necessary guidelines for a successful publication.
To get started with HTML5 mobile app development by Concept Infoway, you can contact us through our website or reach out to our sales team. We will schedule a consultation to understand your requirements, provide you with a proposal, and guide you through the development process.