Book a Free Consultation
and we will get back to you asap.
Hire iOS App Designers and Developers in India
If you are looking for the best mobile app development company in India that can help you with quality iPhone app development and iPad app development, then look no further than Concept Infoway.
iPhone/iPad App Development Solutions
We are one of the leading and most reliable iOS app development companies, and we provide efficient iPad app development as well as iPhone app development solutions in India. We have some of the most brilliant iOS app developers (iPad app developers / iPhone app developers) in India who can deliver remarkable app solutions that surpass the clients' expectations. Hire iPad app developers or iPhone app developers from India at Concept Infoway today.
Hire iPhone/iPad App Developers
Being the top iOS development company in India, we hold the expertise in creating multi-platform apps and immersive user experiences at a much faster speed using the powerful iOS app development platform and its tech stack. Concept Infoway, an iOS app development company, offers you comprehensive app development services and addresses significant iOS app development challenges with the help of a highly-qualified, skilled, and experienced team of iOS app developers. You can leverage their expertise and hire iOS app developers to accelerate your iOS app development initiatives.
Categories: iOS App Development, Mobile App
Tags: iOS Developer, iOS Development, iPad Apps, Mobile App Developer, Mobile Application, Mobile Application Developer, Mobile Application Development, Mobile Development, Offshore Software Development
iPhone/iPad App Development Company
With nearly a decade of experience in iOS/iPhone/iPad application development, we've mastered the art of creating exceptional iOS apps.
iOS App Development Consultation

As an iPhone app development company, Concept Infoway places a strong emphasis on identifying the unique characteristics and requirements your iOS application should possess. Following a thorough assessment of these needs, we offer insightful feedback supported by data and evidence, enabling you to craft a comprehensive iOS solution tailored to your brand's objectives.

iOS App UI/UX Design

iPhone/iPad applications aim to provide users with a revolutionary and seamless experience. Our iPhone/iPad app developers harness their creativity to craft innovative and inspiring iOS app designs that align your business with the expectations of iOS users within Apple's ecosystem.

iPhone Application Development

When it comes to iPhone app development and creating native iOS mobile apps, our seasoned team of strategists, architects, and iOS app designers expertly harmonize technologies, features, and user experiences, bringing them together in the most optimal and effective manner.

iPad Application Development

Pad Application Development is the creation of software applications designed to run on Apple's iPad tablets. These apps are optimized for the larger screen and unique features of the iPad, covering a wide range of purposes and industries.

Native iOS App Development

Allow our skilled iPhone application developers to create cutting-edge iOS apps for your business, utilizing advanced technologies and tools like Objective-C and Swift. We harness these powerful languages to deliver high-quality, feature-rich apps tailored to your specific needs, ensuring a seamless and engaging user experience on iOS devices.

Apple Watch App Development

Enhance your digital presence with Apple Watch apps that accompany your customers wherever they go. These apps maximize your reach and engagement by seamlessly integrating with their daily activities, providing valuable information and interactions on their wrists. Stay connected and accessible to your audience through the power of wearable technology.

Apple TV App Development

Rely on our experienced Apple TV mobile app developers to craft top-tier video streaming apps that provide a seamless TV viewing experience across various devices for your end users. We leverage our expertise to create engaging, high-quality apps that cater to the entertainment needs of your audience, ensuring a consistent and enjoyable viewing experience.

Cross-Platform React Native Apps

Concept Infoway excels in seamlessly integrating React Native apps across various iOS devices, ensuring a superior user experience. Our expertise in this framework allows us to create high-quality, responsive apps that perform consistently and deliver exceptional user satisfaction on different iOS platforms.

iOS App Testing & QA

We conduct thorough testing and validation of critical iOS applications to ensure they are highly usable, secure, functional, and tailored to meet your organization's specific requirements.
iPhone & iPad App Development Company
We have served a wide range of industries, including but not limited to:
iPhone & iPad UI/UX Design
Elegant and intuitive user interface (UI) and user experience (UX) design solutions for iPhone & iPad applications
Education Apps
Gorgeous and interactive education apps, like test prep, language learning, etc. for iPhone & iPad
Healthcare Apps
Efficient and prolific healthcare apps, like workout tracking, yoga, etc. for iPhone & iPad
Compatibility Testing & Portability
Check whether an existing app is compatible with the latest iOS and if it isn't, then rectify and upgrade the app
Shopping / eCommerce Apps
Secure and reliable shopping and Ecommerce apps, like Amazon, eBay, etc. for iPhone & iPad
Game Apps
Enticing and interactive game apps, like adventure game, strategy game, etc. for iPhone & iPad
Maintenance & Enhancement
Maintenance and enhancement solutions for existing iPhone & iPad apps
Entertainment Apps
Effective and feature-rich entertainment apps, like movies, music, for iPhone & iPad
Social Networking Apps
Fluid and clever social networking apps, like text messaging, photo sharing, etc. for iPhone & iPad
Business Apps
Resourceful and prolific business apps, like CRM, document management, etc. for iPhone & iPad
Travel Apps
Intuitive and innovative travel apps, like taxi booking, hotel booking, etc. for iPhone & iPad
Navigation Apps
Crisp and clear navigation apps, like walking assistance, driving assistance, etc. for iPhone & iPad
Our iPhone & iPad App Development Process
01
Client's requirement gathering and understanding.
02
Create a wireframe and get it approved.
03
Create a mockup design and get it approved.
04
Plan and divide the development process into milestones.
05
Commence the development and achieve the milestones.
06
Send each completed milestones as a beta to the client for a review.
07
Complete a final beta build and send for a complete evaluation.
08
On approval, submit the final build to Apple's App Store.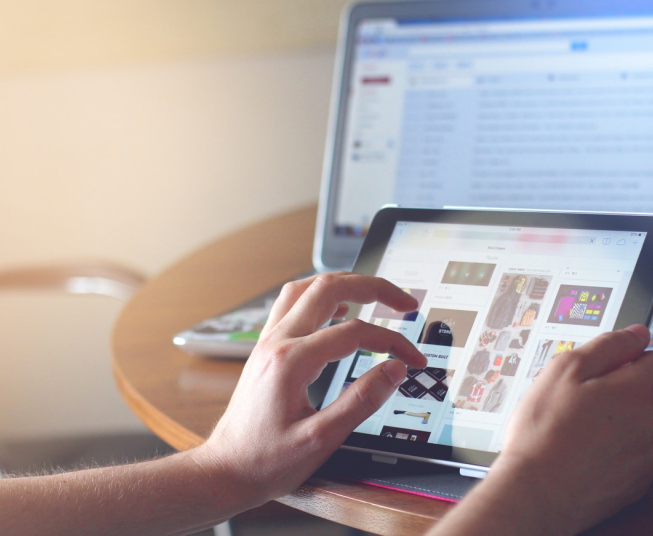 Why Concept Infoway For iPad / iPhone App Development
Unprecedented level of quality
Full focus on user experience, security, quality, and performance
Agile and flexible approach
Highly talented, focused, and passionate team
Empowering Growth through Hiring
How Our Hiring Model Makes It Possible
Fixed Cost
If you know your requirement and have the precise information of what would like to achieve then Fixed Cost Approach is just for you.
Hourly
Want to develop an API or perhaps would like to conduct a research or a business / technical analysis then our Hourly based approach is just for you.
Hire a Developer
If you think that a project will last for a considerable amount of time, and the project requires a particular skillset then you can hire our dedicated developer, who will work exclusively for your project for a pre-defined timeline.
Why Us
Save Up To 50 % Cost
Scalable Team
Diverse Skills
Quick Responses
Proven Methodologies
Confidentiality
Intellectual Property Protection
Testimonials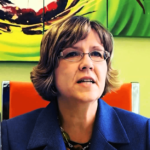 Marla | Houston, USA
Frequently Asked Questions - FAQs
Concept Infoway is a trusted and experienced iPhone and iPad app development company in India. We have a team of skilled developers who specialize in iOS app development. We offer customized solutions, exceptional user experiences, adherence to Apple guidelines, and timely project delivery.
Concept Infoway has expertise in developing a wide range of iPhone and iPad apps across various industries. We can create apps for business productivity, e-commerce, healthcare, education, gaming, social networking, travel, entertainment, and more. Our team can cater to your specific requirements.
Yes, Concept Infoway provides end-to-end iPhone and iPad app development services. Our team can assist you throughout the entire development lifecycle, starting from conceptualization and design to development, testing, deployment, and ongoing maintenance and support.
Concept Infoway follows user-centric design principles to ensure that your iPhone or iPad app is user-friendly and intuitive. We conduct thorough user research, create wireframes and prototypes, and perform usability testing to ensure a seamless user experience.
Yes, Concept Infoway stays up to date with the latest iOS versions and Apple's guidelines for app development. We ensure that your app is compatible with the latest iOS versions and takes advantage of the latest features and capabilities offered by Apple's operating system.
Absolutely! Concept Infoway can assist you with the entire app submission process to the App Store. Our team has experience in navigating Apple's review guidelines and can help ensure that your app meets all the necessary requirements for a successful submission.
The development timeline for an iPhone or iPad app can vary depending on the complexity and scope of the project. After understanding your requirements, Concept Infoway will provide you with a detailed project plan that includes estimated timelines for each phase of development.
Yes, Concept Infoway has experience integrating third-party APIs into iPhone and iPad apps. Whether it's for payment gateways, social media integration, mapping services, or any other API, our team can seamlessly integrate the required functionality into your app.
Yes, Concept Infoway offers ongoing maintenance and support services for iPhone and iPad apps. We can provide updates, bug fixes, performance optimization, and security enhancements to ensure that your app continues to function smoothly and remains up to date with evolving technologies.
To get started, you can reach out to Concept Infoway through their website or contact their sales team. They will schedule a consultation to discuss your app requirements, provide you with a proposal, and guide you through the development process.