Book a Free Consultation
and we will get back to you asap.
Xamarin App Development Company Services
Xamarin development has the power to deliver great native apps for iOS, Android platforms with the help of Microsoft C#. We provide the best Xamarin App development company in India at a budget-friendly pricing. Xamarin enables to development of cross-platform iOS & Android mobile apps with the optimal application of potent C# language and shared coding. It also empowers the businesses impeccably connecting with their employees, esteemed clients, and physical assets anytime and anywhere with the use of the hybrid mobile application. However, developing such types of best-in-class apps for different mobile platforms saves effort and cost considerably. Experience the power of Xamarin app development with our leading Xamarin app development company in India. Leverage the benefits of cross-platform development and deliver high-performance, native-like apps across iOS, Android, and more.
Concept Infoway is a Microsoft Certified Offshore Development company and has some of the best Microsoft certified developers who can deliver innovative native Android app, iOS app, and Windows app solutions using Xamarin. Using Microsoft Visual Studio and Microsoft C# (C Sharp) programming language, our skilled app developers have the power to build amazing Xamarin apps that look, feel and perform like native Android, and iOS (iPhone, iPad, Apple Watch) apps.
Whether you are looking forward to creating high-performance development services for platforms like iOS & Android, integrating Xamarin apps with Cloud, diagnostic solutions or wish to build a synchronized business environment to have a better hold on your customers and employees, we have a solution for all. Our highly experienced Xamarin developers can deliver cross-platform mobile solutions that maximize your business operations and performance.
Concept Infoway being one of the best development companies has a team of experts that develop faster yet cost-efficient Xamarin apps that support every mobile devices and platforms. Take advantage of our consulting services to review your app code for streamlining the development process, fixing bugs and overall providing best mobile solutions. Our developers have in-depth knowledge of application development and of C#, Java, and Objective-C and thus can effectively create an application that runs successfully on various platforms and devices. Hire skilled Xamarin application developers from India at Concept Infoway today.
Categories: Mobile App, Xamarin App Development
Tags: Mobile App Developer, Mobile Application, Mobile Application Developer, Mobile Application Development, Mobile Development, Offshore Software Development, Xamarin App Development Services
Xamarin Application Development Services
Xamarin Application Development Services encompass the creation of cross-platform mobile applications using the Xamarin framework. Our services cover app design, development, testing, and deployment, ensuring high-quality, native-like mobile applications.
Xamarin Native Android Development

Xamarin Native Android Development leverages Xamarin's capabilities to create high-performance, native Android applications using C#. This approach ensures a seamless, platform-specific user experience while optimizing development time by sharing code across platforms. Our expertise in Xamarin Native Android Development ensures that your Android apps are feature-rich and responsive.

Xamarin Native iOS Development

Xamarin Native iOS Development harnesses Xamarin's power to craft native iOS apps using C#. This approach guarantees a native user experience on iOS devices while saving time by sharing code across platforms. Our Xamarin Native iOS Development expertise ensures that your iOS apps are polished, responsive, and feature-packed for a top-notch user experience.

Xamarin Cross-Platform App Development

Xamarin Cross-Platform App Development is the art of creating versatile mobile applications for both iOS and Android platforms using a shared codebase. This efficient approach streamlines development, reduces costs, and ensures a consistent user experience across devices. Our expertise in Xamarin Cross-Platform Development empowers businesses to reach a wider audience with feature-rich, responsive apps.

Xamarin App Support & Maintenance

Leveraging tools like Xamarin.Forms for app development offers the advantage of streamlined maintenance. Changes made to the source code are propagated to all applications using that codebase, saving both time and resources. At Concept Infoway, we provide expert assistance in maintaining Xamarin-based products and offer comprehensive support across various aspects of your projects.

Xamarin Application Testing

In our toolkit, we utilize resources such as Xamarin Test Cloud and Xamarin Test Recorder to conduct comprehensive testing of your applications. This meticulous testing process aims to identify and rectify any issues while guaranteeing that your app is fully functional, high-performing, and user-friendly. Xamarin's ecosystem enables efficient code writing, testing, and sharing, facilitating a swift and thorough quality assessment of your products before their release.
Our App Development Process
01
Client's requirement gathering and understanding.
02
Create a wireframe and get it approved.
03
Create a mockup design and get it approved.
04
Plan and divide the development process into milestones.
05
Commence the development and achieve the milestones.
06
Send each completed milestones as a beta to the client for a review.
07
Complete a final beta build and send for a complete evaluation.
08
On approval, submit the final build to the respective app store.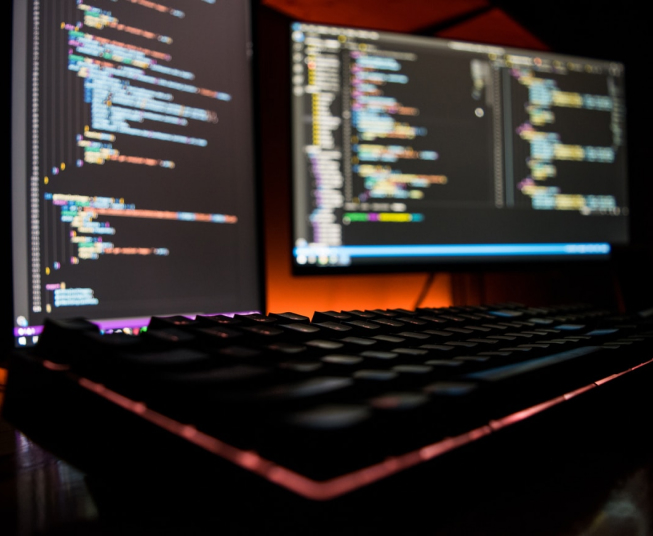 Why Concept Infoway For Xamarin Development
Expert Dedicated Team
Consulting
In-depth knowledge
Coding Standards
Transparency
Empowering Growth through Hiring
How Our Hiring Model Makes It Possible
Fixed Cost
If you know your requirement and have the precise information of what would like to achieve then Fixed Cost Approach is just for you.
Hourly
Want to develop an API or perhaps would like to conduct a research or a business / technical analysis then our Hourly based approach is just for you.
Hire a Developer
If you think that a project will last for a considerable amount of time, and the project requires a particular skillset then you can hire our dedicated developer, who will work exclusively for your project for a pre-defined timeline.
Why Us
Save Up To 50 % Cost
Scalable Team
Diverse Skills
Quick Responses
Proven Methodologies
Confidentiality
Intellectual Property Protection
Testimonials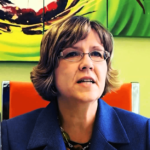 Marla | Houston, USA
Frequently Asked Questions - FAQs
Xamarin app development is a framework that allows developers to create cross-platform mobile applications using C# programming language and .NET framework. With Xamarin, developers can write code once and deploy it on multiple platforms, such as iOS, Android, and Windows, resulting in significant time and cost savings.
Concept Infoway is an experienced Xamarin app development company in India. We have a team of skilled developers who specialize in creating robust and high-performance cross-platform apps using Xamarin. We offer custom solutions, seamless integration with native features, and a focus on delivering top-notch applications.
Xamarin apps can support various platforms, including iOS, Android, and Windows. By leveraging the power of Xamarin, we ensure that your app functions optimally across different devices, screen sizes, and operating systems.
Yes, Concept Infoway can integrate Xamarin apps with native device features. Xamarin provides access to native APIs, allowing us to leverage and incorporate native device features such as camera, GPS, sensors, push notifications, and more into your Xamarin app.
With Xamarin, it is possible to achieve performance similar to native apps. Xamarin apps use a shared codebase, which allows for efficient code reuse. Additionally, Xamarin leverages native APIs and optimizes performance, resulting in apps that offer a seamless user experience.
Yes, Concept Infoway can assist in migrating your existing apps to Xamarin. Our team has experience in app migration and can evaluate the feasibility and complexity of the migration process. We can guide you through the transition, ensuring a smooth and successful migration.
Yes, Xamarin apps can have a native look and feel. Xamarin provides access to native UI controls and elements, allowing developers to create user interfaces that closely resemble the platform-specific design guidelines. This ensures a familiar and seamless user experience across different platforms.
Yes, Concept Infoway provides maintenance and support services for Xamarin apps. We offer ongoing support, bug fixing, updates, and enhancements to ensure that your app remains up-to-date and performs optimally. Our team is dedicated to providing reliable and prompt support for your Xamarin app.
To get started with Xamarin app development by Concept Infoway, you can contact us through our website or reach out to our sales team via contact us. We will schedule a consultation to understand your requirements, provide you with a proposal, and guide you through the development process.
Xamarin offers several advantages, including code re-usability, reduced development time and cost, access to native APIs and functionalities, ability to create cross-platform UI with Xamarin.Forms, and seamless integration with existing .NET libraries and frameworks.
Yes, Concept Infoway has expertise in developing complex enterprise applications using Xamarin. Whether you need a CRM system, inventory management app, or any other enterprise solution, our skilled developers can leverage Xamarin to create robust and scalable applications tailored to your business needs.
Yes, Xamarin apps can be published on app stores such as the Apple App Store and Google Play Store. Xamarin allows you to generate platform-specific binary files that meet the requirements of each app store, making it easy to distribute and monetize your app.