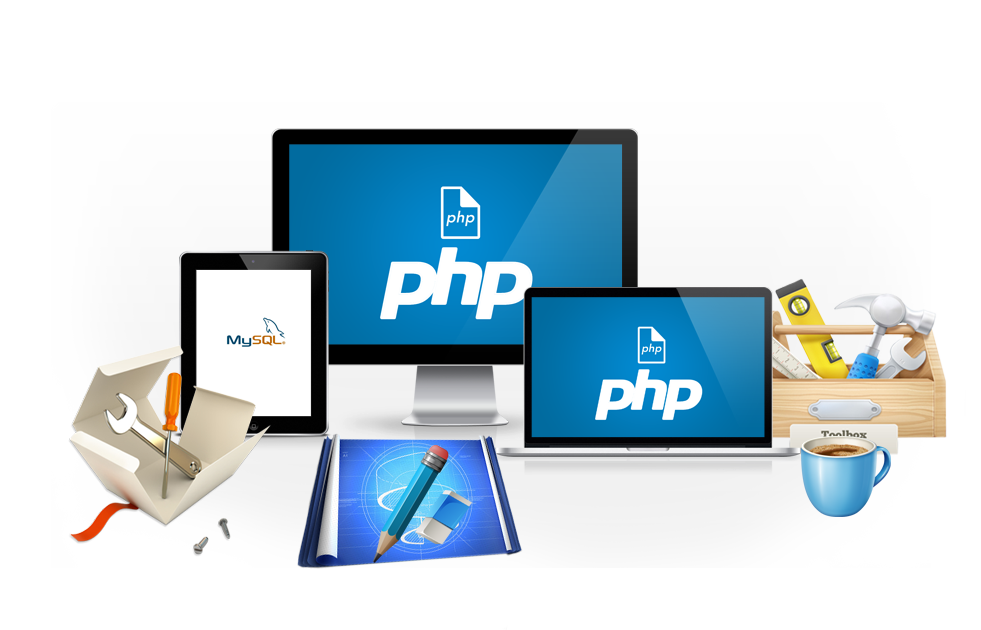 Partner with Concept Infoway for Quality PHP Development Services in India
Searching for a long-term, trusted offshore partner that can provide quality PHP development services? Your search is over! At Concept Infoway, we will provide you quality PHP development services at budget-friendly rates.
Concept Infoway is a leading offshore development company and provides top-quality PHP development services in India. Utilizing the popular PHP programming language, in conjunction with popular frameworks, like WordPress, Joomla, TYPO3, etc., and suitable databases, such as MySQL, PostgreSQL, SQLite, etc., our experienced PHP developers in India will help you with beautiful CMS website solutions. Not only beautiful CMS websites, but using PHP programming language with Magento, osCommerce, WooCommerce, Zen Cart, and other popular online store software applications, our skilled PHP developers in India will also help you with prolific Ecommerce solutions. Of course, our talented PHP developers can also assist in developing innovative web application solutions.
At Concept Infoway, we have been in business for over 23 years now, and we know every nitty gritty of PHP development. Our vast experience and brilliant PHP developers in India allow us to build remarkable web solutions that work exactly the way they are supposed to work and bring value to our clients' business. As far as the PHP development costs are concerned, we make sure at providing the best the price quotes as possible. Obviously, our budget-friendly PHP development pricing does not mean compromise in quality. In fact, we put more emphasis on quality so that we can retain the clients and make them come back for more.
Along with PHP development, we also provide quality WordPress development, Joomla development, Magento development, WooCommerce development, Laravel development, .NET development, SharePoint development, and other Open Source and Microsoft technologies-based development. Further, we even provide the best mobile app development, that is iPhone app development, Android app development, cross platform app development, as well as Wearable device app development services in India. Do check them out on our site www.conceptinfoway.net.
So, ready to partner with the leading offshore development company in India for quality PHP development services, or any other services? Just get in touch with us at sales@conceptinfoway.net.