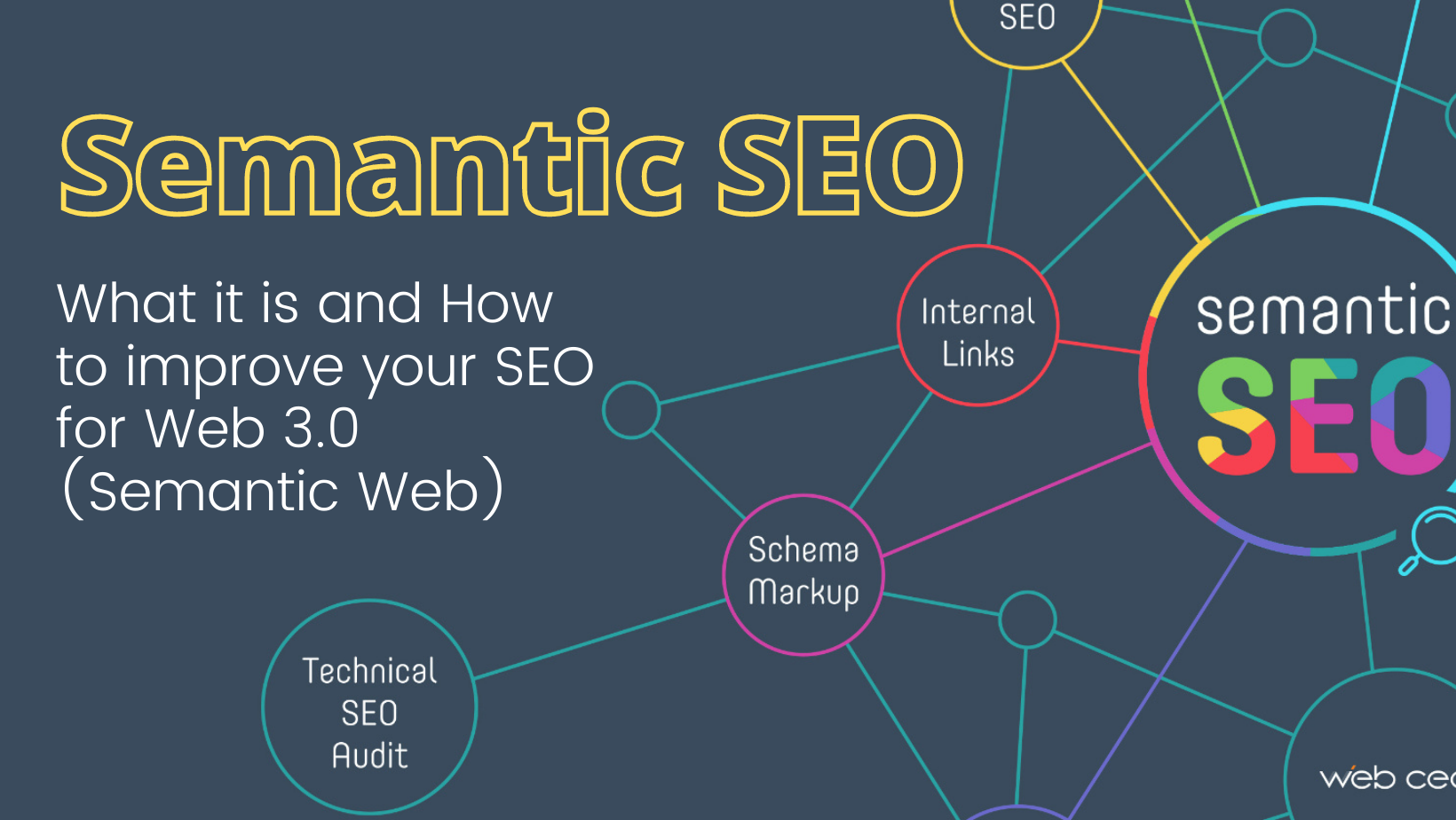 Semantic SEO: How to improve SEO strategy for Web 3.0 (Semantic Web)
What is Semantic SEO?
With every passing year, SEO is getting tougher and if you want to solidify your position in the search results, then you must keep yourself updated with the latest SEO trends, algorithms, and updates. As a part of a periodic update and to show more meaningful search results, Google is now ready with Semantic SEO.
So, it's time of the year for all the SEO experts, content writers, and digital marketing experts to understand the SEO update and make the necessary modifications in their SEO and content marketing strategies. But what is semantic SEO (Web 3.0) and what are the mandatory instructions to follow to increase the visibility and usefulness of your content in Google's search results?
How Does Semantic SEO Work?
Semantic SEO emphasizes more on writing meaningful content. This SEO update urges you to build more meaning into the words you use in your content. When you write the contents, try to answer the questions as much as possible so that your users can get all the relevant information about the topic from a single source. 
For instance: When you are writing a blog on Teeth Whitening keeping in mind the Semantic Update, then try to answer questions such as: 
What is teeth whitening treatment? How does the treatment work? 
How types of teeth whitening treatments available? 
What is the approximate cost of teeth whitening?
And more.
Your website will enjoy more relevant traffic, and eventually, attain a good position in search results. 
How to Write Content For Semantic SEO?
Semantic SEO motivates you to find the reasons what people are looking for and how strategically you can place answers to those questions in your content. Try to address the searchers' queries in the most meaningful manner. For writing such meaningful content, you can take the help of Google hints within the SERPs. Google's "Related to Search" and, "People Also Ask" is the best place to find the references. 
Contents offering more meaningful/related answers to search queries will rank higher in the search results and receive more organic traffic. In Semantic SEO, the search algorithm tries to anticipate the next query from the searcher's side; therefore, you need to write the contents in a way that is ready for the next question.
Semantic SEO and Keyword Friendly Content?
Writing Semantic SEO-friendly content is quite easy. Pick a keyword related to your business/products using a tool like Google Keyword Planner and try to address the most common topics that are discussed regarding your business/products. 
How To Write Semantic SEO Friendly Content with The Help of Google?
Google is the most useful medium that will help you write the Semantic SEO-friendly content to drive more organic towards your website. You can also use the information on Google's SERPs to build the block in the content. You can use the "searches related to" section to get a handful of ideas. 
What is the Value of Semantic SEO?
Semantic SEO will gradually gain pace and add value to your website in the search results. Keep your efforts on and enjoy the results. To learn more about the advantages of the value of Semantic SEO, you can contact SEO experts at Concept Infoway.

Also read:
Recent News Post

Hire Skilled and Experienced SEO Experts India
We are Concept Infoway, an internet marketing company with many years of experience in Search Engine Optimization. Our...
View More

How to Find the Best SEO Company in India After Penguin and Panda Updates?
For the past few years, Google has been continuously modifying its search algorithms for the convenience of its...
View More