Book a Free Consultation
and we will get back to you asap.
Hire CRM Development Experts in India
Interacting and retaining existing as well as new customers are vital. We can help you create just the right solutions for it. We're a leading custom CRM development company in India. We help clients streamline their interaction with existing, new, and potential customers. Customer relationship management (CRM) systems are used to compile, manage and analyze information on all interactions with customers across multiple channels in order to personalize the customer experience, improve business relationships with customers and drive up the efficiency of business operations.
At Concept Infoway, we understand our clients' business logic and provide them with specific tailored-made solutions with custom CRM development. Before creating a solution via CRM development, we perform a deep study of:
Our client's industry
Our client's business acumen
Our client's unique business processes and business aspects
CRM or Customer Relationship Management is a software that helps you track the behavior, purchasing patterns, and attitude of your customers. The software is exclusively designed to streamline and complement your organization's sales and marketing needs. It lets store customer and prospect contact information, explore sales opportunities, engage and nurture customer journey, manage marketing campaigns, and record service issues, all in a centralized platform, making the information about every customer interaction available to your in-house team for reference. Streamline your business processes and enhance customer relationships with our custom CRM development company in India. As a trusted CRM development company, we deliver tailored solutions that empower your organization to effectively manage and engage with customers, driving growth and success.
Share your requirements with Concept Infoway, and we will provide you with the best CRM software solution that meets your requirements and goals perfectly. We have a understanding & knowledge of how to use industry-leading CRM programs, such as Salesforce, Microsoft Dynamics, SugarCRM, Zoho, OrangeCRM, and SAP, to boost productivity and meet client needs.
CRM System enable the digital transformation of business processes by engineering platform-based CRM process automation solution that help businesses optimize existing sales, marketing, and customer service processes by automating tasks.  This study allows us to design and create a customized CRM solution that actually works for our client. Hire professional CRM developers from India at Concept Infoway today. You can also share your requirements with us on Facebook and Instagram.
Categories: CRM Solutions, Software Development Company
Tags: CRM System, Custom Software Developers, Custom Software Development, Custom Software Development Company, Custom Software Development Services, Customer Relationship Management, Offshore Software Development, Software Development, Software Development Outsourcing, Software Development Services
Advantage of a Custom CRM – Functionality you choose from
The common thread among all CRM systems is their core function of collecting and utilizing customer data.
However, beyond this fundamental aspect, companies pursue varying objectives and design CRMs with diverse functionality tailored to support their specific goals. What features do you envision for your CRM system?
Marketing

Effectively oversee event-triggered, personalized campaigns across a multitude of marketing and advertising channels.

Lead capture

Integrate your CRM with all lead generation sources, eliminating the need for labor-intensive manual lead registration.

Sales

Enhance lead processing speed and quality with real-time AI support, achieve end-to-end sales pipeline visibility, and boost your sales team's efficiency in daily tasks.

Field service

Enable your field workers to conduct on-site visits with optimal efficiency.

Customer self-service

Establish a platform where customers can swiftly access solutions to their most common issues, effectively reducing the workload on your customer service team.

CPQ and billing

Take command of your pricing data, including multiple price books, seasonal discounts, multi-tier pricing, and more. Streamline the process by automating quote and invoice generation.

Order fulfillment

Efficiently cater to diverse order fulfillment scenarios, enhance order routing with intelligent allocation to various inventory locations, and effectively manage order returns.

Call center

Set up automated routing for incoming calls, schedule outbound calls, and implement call recording for in-depth analysis and service enhancement.

Customer service

Establish a efficient contact center featuring multi-channel case capture, rule-based case routing, and rapid access to a knowledge base for your support person.

Customer feedback management

Establish surveys for collecting feedback and conduct real-time sentiment analysis to gauge customer satisfaction and sentiment.

Intuitive Reporting

Identify optimization opportunities and promote data-driven business planning through the use of intuitive reports.
Custom CRM Development Company in India
With Our Expertise We Can Deliver CRM Solutions for Many Industries
We have been in business for over 23 years and have knowledge in many Microsoft and Open Source technologies. The experience accumulated over the years and expertise gained in different technologies allow us to build custom CRM solutions from scratch for almost any industries. We can develop custom CRM solutions for:
Finance & Banking

Insurance

Hospital & Health Care

Gyms & Clubs

Retail Shops

Software & Technology

Travel & Hospitality

Education
Empowering Growth through Hiring
How Our Hiring Model Makes It Possible
Fixed Cost
If you know your requirement and have the precise information of what would like to achieve then Fixed Cost Approach is just for you.
Hourly
Want to develop an API or perhaps would like to conduct a research or a business / technical analysis then our Hourly based approach is just for you.
Hire a Developer
If you think that a project will last for a considerable amount of time, and the project requires a particular skillset then you can hire our dedicated developer, who will work exclusively for your project for a pre-defined timeline.
Why Us
Save Up To 50 % Cost
Scalable Team
Diverse Skills
Quick Responses
Proven Methodologies
Confidentiality
Intellectual Property Protection
Testimonials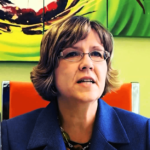 Marla | Houston, USA
Frequently Asked Questions - FAQs
A custom CRM development company specializes in creating customized Customer Relationship Management (CRM) software solutions for businesses. These companies design and develop CRM systems tailored to the unique requirements of businesses, helping them manage customer data, automate processes, track sales, and improve customer relationships.
A custom CRM development company can benefit your business by providing a CRM system specifically designed to meet your organization's needs. A custom CRM solution can streamline your sales and marketing processes, enhance customer service, improve data management, and provide valuable insights to drive business growth and customer satisfaction.
A custom CRM development company in India offers a range of services, including CRM consultation and analysis, custom CRM software development, CRM integration with existing systems, CRM customization and configuration, CRM migration, CRM training and support, and ongoing CRM maintenance and enhancements. Interested in CRM development? Contact us.
Yes, a custom CRM development company can integrate CRM software with other business systems such as ERP (Enterprise Resource Planning), marketing automation platforms, e-commerce platforms, email marketing tools, and more. Integration ensures smooth data flow and allows for a comprehensive view of customer interactions and activities.
Absolutely! A custom CRM development company can create mobile CRM applications that allow you to access your CRM system on mobile devices such as smartphones and tablets. Mobile CRM apps enable you to manage customer information, access real-time data, and perform CRM-related tasks while on the go. We can also develop a mobile application for a CRM solution.
Yes, a custom CRM development company can assist with migrating data from an existing CRM system to a new one. They can analyze your current CRM data structure, plan the migration process, map, and transfer data to the new CRM system, and ensure data integrity and accuracy throughout the migration.
Yes, a custom CRM development company can provide training and support services to help you and your team effectively use the CRM system. They can offer comprehensive training sessions, user manuals, documentation, and ongoing technical support to ensure that you maximize the benefits of your CRM solution.
The time required to develop a custom CRM system depends on various factors, including the complexity of your requirements, the number of features and functionalities, customization needs, and the collaboration process between the company and the client. A custom CRM development company will provide you with an estimated timeline based on your specific project requirements. We have different engagement models to meet your timeline.
Yes, many custom CRM development companies in India offer ongoing maintenance and upgrade services. They can provide regular updates, security patches, performance optimization, bug fixes, and technical support to ensure that your CRM system remains efficient, secure, and aligned with your evolving business needs.
The cost of custom CRM development services in India varies depending on factors such as the complexity of the project, the scope of customization, the number of users, the integration requirements, and the expertise and reputation of the CRM development company. Get in touch with us to get a free quote.