Contact Us for Your Ecommerce Development Requirement
and we will get back to you asap.
Online Store Development Services in India
It is vital to extend your business further from the brick and mortar shop. Therefore, it is the time to sell your products online. In order to achieve this, we offer eCommerce website development company in India which can help our clients sell their products effectively online. Accelerate your online business growth with our expert eCommerce website development services in India. As a leading eCommerce development company in India, we deliver robust, user-friendly websites that drive sales, enhance customer experiences, and maximize your online presence.
We have years of experience and knowledge in both Open Source and Microsoft Technologies, enabling us to provide comprehensive solutions for clients. Additionally, our expertise in these technologies allows us to deliver high-quality results efficiently and effectively. As a result, we are able to provide outstanding eCommerce development solutions that are functional, beautiful, and effective. Leveraging our eCommerce website development knowledge, we can create a powerful online store that makes online selling easy. So, hire our expert eCommerce website developers for a prolific online store solution that enables you to:
Showcase and sell products easily online
Manage product inventory effortlessly
Attract and incite more customers
Accept various payment methods
And more…
Ecommerce Solutions Provider in India
A robust eCommerce website serves as the foundation of your online retail business. Therefore, Concept Infoway understands the importance of utilizing the latest technology to maximize profitability. In addition, our eCommerce solutions offer the best in standard features and functionality. Furthermore, they remain agile and customizable. Our team can develop fully custom eCommerce functionality, integrate with ERP systems, and pull data from multiple sources. As a result, we can tailor a solution that matches your brand and eCommerce goals. With years of eCommerce experience, our eCommerce website design services make us the best choice for your project requirements.
eCommerce websites have revolutionized the way consumers shop online and revolutionized the way businesses sell and market their products. Therefore, if you are a large corporation looking to develop a custom, well-branded eCommerce website, Concept Infoway offers developers and solutions to help you achieve your goals on a large scale. With advanced features and complex functionality, we push the limits of custom eCommerce website design to bring your ideas to life. Starting from initial consulting and brainstorming, through development and implementation, your project will be handled professionally and creatively. Consequently, you can hire skilled eCommerce website developers from India at Concept Infoway today to elevate your online business to the next level. You can also share your requirements with us on Facebook and Instagram.
Category: eCommerce Website Development
Tags: eCommerce Development, eCommerce Platforms, eCommerce Solutions, eCommerce Website, eCommerce Website Design, Offshore Software Development, WordPress eCommerce
eCommerce Website Development Company in India
eCommerce Website Development Services We Offers
eCommerce consulting

We offer guidance on business, technology, and operational aspects to enhance your operational efficiency and oversee the complete customer experience with your company.

Custom eCommerce development

We transition from monolithic architectures to decoupled architectures to attain enhanced functional flexibility. Additionally, we excel in advanced technologies which can effectively set your brand apart from the competition.

Platform-based eCommerce development

Numerous ecommerce platforms are available for market entry, including Shopify, Drupal, and BigCommerce, among others. Nevertheless, our exclusive focus is on Adobe Commerce. We specialize in crafting ecommerce solutions that are both scalable and future-proof, aligning with your business ambitions and capable of evolving accordingly.

Mobile eCommerce app development

Secure a branded mobile space for your webstore, enabling customers to shop conveniently anytime and anywhere, directly from their mobile devices.

eCommerce front-end development

We design contemporary digital storefronts utilizing established programming languages such as HTML, CSS, and JavaScript. We also leverage prominent JavaScript frameworks including AngularJS, ReactJS, Vue.js, Next.js, and Ember.js to create dynamic and engaging user experiences.

eCommerce back-end development

We structure the operational logic of your ecommerce application in the backend, employing a variety of programming languages including PHP, Python, C++, Node.js, Go, and .NET.

eCommerce web design

Our ecommerce website design services encompass both User Experience (UX) and User Interface (UI) aspects. Our approach involves adhering to the finest practices, including thorough target audience research, comprehensive competitor analysis, UI kit branding, and rigorous usability testing.

eCommerce integrations

We enhance our proficiency in ecommerce store development by providing API-based integration services. These services facilitate the seamless connection of disparate systems, enabling automated data exchange and streamlined processes.

eCommerce migration

Should your existing ecommerce solution impede business growth, we offer assistance in transitioning to a more flexible and scalable architecture. Our services encompass migrating your business data to ensure a smooth and effective transition.

eCommerce auditing

We conduct comprehensive evaluations of ecommerce websites and their underlying infrastructure to identify code defects, security vulnerabilities, performance shortcomings, and user experience issues. Following this assessment, we prioritize and strategize solutions for the identified problems.

eCommerce support and assistance

Through our enduring partnership, we engage in consistent monitoring of your ecommerce application's performance and efficiency, handling troubleshooting tasks as they arise. Moreover, we continuously introduce new features and drive significant initiatives, such as large-scale migrations, to further enhance your ecommerce ecosystem.
eCommerce Website Development Company
For eCommerce Development, We Are Proficient with
Payment Gateways
PayPal

SecurePay

Authorize.net

Stripe

Braintree

RealEx

WorldPay

Forte

ezidebit

Fiserve

Harland Clarke

BluePay

EWay

ePDQ

NAB

SagePay

Chargify

JumboPay

mPesa

NCB
Shipping Methods
TNT

UPS

FexEx Express

Malta Post
Empowering Growth through Hiring
How Our Hiring Model Makes It Possible
Fixed Cost
If you know your requirement and have the precise information of what would like to achieve then Fixed Cost Approach is just for you.
Hourly
Want to develop an API or perhaps would like to conduct a research or a business / technical analysis then our Hourly based approach is just for you.
Hire a Developer
If you think that a project will last for a considerable amount of time, and the project requires a particular skillset then you can hire our dedicated developer, who will work exclusively for your project for a pre-defined timeline.
Why Us
Save Up To 50 % Cost
Scalable Team
Diverse Skills
Quick Responses
Proven Methodologies
Confidentiality
Intellectual Property Protection
Testimonials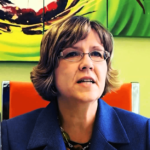 Marla | Houston, USA
Frequently Asked Questions - FAQs
An eCommerce website development company like Concept Infoway specializes in creating online stores and digital platforms for businesses to sell products or services online. These companies offer a range of services including website design, development, shopping cart integration, payment gateway setup, inventory management, and other features necessary for a successful eCommerce business.
An eCommerce website development company can benefit your business by providing a professional and functional online store that allows you to reach a wider audience, showcase your products or services, and facilitate online transactions. They can help you create a seamless shopping experience, improve customer engagement, and boost sales. They also offer digital marketing services to increase your revenue.
Web development companies in India work with various eCommerce platforms, such as Magento, Shopify, WooCommerce, OpenCart, and more. They can recommend the most suitable platform based on your business needs, scalability requirements, customization options, and budget considerations.
Yes, an eCommerce website development company can customize the design of your online store to match your brand identity and create a unique user experience. They can create custom themes or templates, implement specific branding elements, and ensure that your online store reflects your business's visual identity and values.
Absolutely! An eCommerce website development company can integrate various payment gateways into your online store, allowing you to accept payments securely and conveniently. They can configure popular payment gateways such as PayPal, Stripe, Authorize.Net, or integrate with local payment options to cater to your target audience in India.
Yes, an eCommerce website development company can assist with inventory management solutions for your online store. They can set up inventory tracking systems, manage stock levels, enable backorders or pre-orders, implement product categorization, and provide tools to help you efficiently manage your product inventory. Contact us to learn more about our end-to-end eCommerce website development services.
Yes, an eCommerce website development company can optimize your online store for search engines to improve its visibility in search results. They can implement search engine optimization (SEO) techniques, optimize product pages and descriptions for relevant keywords, improve website loading speed, and ensure proper site structure for search engine crawlers.
Many eCommerce website development companies in India offer ongoing maintenance and support services. They can provide technical support, perform regular updates and security patches, monitor website performance, assist with content updates, and address any issues or enhancements you may need to keep your online store running smoothly.
The time required to develop an eCommerce website depends on factors such as the complexity of the project, the number of products or categories, customization requirements, and the collaboration process between the company and the client. An eCommerce website development company will provide you with an estimated timeline based on your specific project requirements.
The cost of eCommerce website development services in India varies based on factors such as the complexity of the project, the number of products and features required, the chosen eCommerce platform, and the expertise and reputation of the web development company. It's recommended to discuss your project requirements and obtain a detailed quote from the company before making a decision.