Contact Us for Your MITS Requirement
and we will get back to you asap.
Managed IT Services and Solutions
Managed IT services provide a stable, cost-effective, and adaptable solution for maintaining your IT infrastructure and applications in line with evolving business requirements. A managed IT services provider (MSP) is a third-party company that oversees your IT infrastructure and software according to a service level agreement (SLA). For businesses with intricate and evolving infrastructures, Concept Infoway offers a range of services, from daily monitoring and management to long-term optimization and evolution. We provide best Managed IT Services (MITS) in India.
Manage server Security and keep patches up-to-date
24/7 Server monitoring and alerts configuration
Monitor server resources (CPU, Memory, Disk)
Configure and manage application data backup to cloud and monitor daily/hourly based on backup interval
Audit server and provide report for required security fixes on server and work on it based on client's requirements
Server configuration, updates, and other tasks
Website and e-mail migration
Cloud server configuration / migration [i.e. Amazon Web Services (AWS), Microsoft Azure, SoftLayer, and more]
Secure VPN server configuration to route traffic through unique and secure gateway
And more based on custom requirements from customer
Category: Managed IT Services
Tags: IT Support Services, Managed Service Provider, Managed Services Provider, Offshore Software Development
Cloud Solutions
We provide cloud services to businesses
Design and deploy private cloud with various provider
AWS, Azure and multi-cloud infrastructure management
Deployment of cloud infrastructures
Applications and data migration to the cloud
Cloud monitoring and optimization
High Availability / Disaster Recovery Solutions
We provide HA/DR services to businesses as below
Connect with us
Storage Solutions
We provide Storage services to businesses
Monitoring Service
We provide Monitoring services such as
Monitor various server resources
Troubleshooting to maintain the infrastructure productivity.
Managed Network Operations Center (NOC).
Detailed reports on the availability, uptime, and response time of every infrastructure node.
Upgrade Solutions
We provide Upgrade services such as
Upgrade / audit your application with latest running software / OS
Contact Us
Infrastructure Management
We provide Infrastructure services such as
User administration, regular software configuration and updates.
Virtual desktop administration.
Vulnerability assessment
Connect with us
Managed DevOps
We provide DevOps services such as
Deployment of CI/CD pipeline.
Implementation of a containerization strategy (based on Kubernetes or Apache Mesos).
Implementation of test automation.
Design of an automated monitoring solution.
Contact Us
Managed Security
We provide Security services such as
Security audits.
Vulnerability assessment.
Penetration testing.
Compliance program planning/assessment.
Connect with us
Empowering Growth through Hiring
How Our Hiring Model Makes It Possible
Fixed Cost
If you know your requirement and have the precise information of what would like to achieve then Fixed Cost Approach is just for you.
Hourly
Want to develop an API or perhaps would like to conduct a research or a business / technical analysis then our Hourly based approach is just for you.
Hire a Developer
If you think that a project will last for a considerable amount of time, and the project requires a particular skillset then you can hire our dedicated developer, who will work exclusively for your project for a pre-defined timeline.
Why Us
Save Up To 50 % Cost
Scalable Team
Diverse Skills
Quick Responses
Proven Methodologies
Confidentiality
Intellectual Property Protection
Testimonials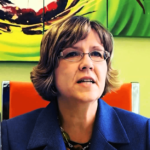 Marla | Houston, USA
Frequently Asked Questions - FAQs
Managed IT Services refer to the outsourcing of your organization's IT requirements to a specialized service provider. They offer comprehensive IT solutions, including network management, security, data backup, software updates, and technical support.
Managed IT Services provide numerous benefits, such as improved efficiency, reduced downtime, enhanced data security, access to expert knowledge and resources, scalability, and cost savings compared to maintaining an in-house IT team.
Concept Infoway is a leading provider of Managed IT Services in India. We offer a wide range of services, including network monitoring, server management, cloud solutions, cybersecurity, helpdesk support, data backup, disaster recovery, and IT consulting.
Managed IT Services are suitable for businesses across various industries, including healthcare, finance, retail, manufacturing, education, hospitality, and more. Any organization that relies on technology for its daily operations can benefit from outsourcing their IT needs.
Yes, Managed IT Services are generally cost-effective compared to hiring and maintaining an in-house IT team. With fixed monthly pricing models, you can budget your IT expenses more accurately, avoid unexpected costs, and benefit from the expertise and resources of a dedicated IT service provider.
Concept Infoway takes data security seriously. We implement robust security measures, including firewalls, intrusion detection systems, data encryption, regular security audits, and compliance with industry standards such as HIPAA and GDPR. Our team follows best practices to protect your sensitive information.
Yes, Concept Infoway understands that each business has unique IT requirements. We offer tailored Managed IT Services that align with your specific needs, goals, and budget. Our team works closely with you to identify your challenges and design a customized IT solution.
Concept Infoway provides comprehensive technical support for all your IT needs. Our dedicated helpdesk is available 24/7 to assist you with any IT issues or concerns. We ensure prompt response times and efficient resolution of problems to minimize disruptions to your business operations.
To get started, simply reach out to us through our website or contact our sales team. We will schedule a consultation to understand your requirements and provide you with a tailored solution. Our experts will guide you through the onboarding process and ensure a smooth transition to our Managed IT Services.
Yes, Concept Infoway is a full-service IT solutions provider. Along with Managed IT Services, we offer web and mobile app development, software development, digital marketing, IT infrastructure setup, cloud solutions, enterprise mobility solutions, and more. Feel free to explore our website for a complete list of services.