Contact Us for Your ASP.NET Development Requirement
and we will get back to you asap.
ASP.NET Development Company
Microsoft ASP.NET development has the ability to deliver web, desktop and mobile solutions that have blazing fast performance and great productivity. Hire ASP.NET developers from Concept Infoway a asp.net development company in india for your requirements.
ASP.NET Development Solution
We are the leading ASP.NET development company in India, and using the .NET, ASP.NET, and MVC frameworks in conjunction with C# programming language, we build prolific solutions for our clients. Being a Microsoft Gold Application Development Partner, we have engineered enterprise-grade solutions for customers in many different industries. We use Microsoft's position at the forefront of digital innovation and its versatile ASP.NET and ASP.NET Core frameworks to power innovative but robust business software. We specialize in custom .Net projects that range from writing perfect code to building web applications for the Azure cloud. Our ASP Net development services are all you need to deliver an optimal experience to any device.
ASP.NET Development Services
While the .Net platform offers flexibility for both Windows desktop applications and cross-platform mobile apps, only an experienced development company can use that flexibility to build the apps you need. Concept Infoway has almost 23 years of experience in digital products, platforms and software development. We can evaluate your business needs, develop the corresponding apps and help your business to grow faster. Our ASP.NET Zero, ASP.Net Boilerplate and ASP.NET Core specialists can start with the features and functionality you require and build apps that are easy to use, scalable, and interactive. Our apps deliver the UX your customers want while giving you the functionality you need.
Hire ASP.NET Developers
With our finest ASP.NET development services in India, we have delivered some of the top solutions in websites, CMSs, web apps, software, and mobile applications. Hire ASP.NET developers from Concept Infoway in India today.
Categories: .Net Core, ASP Net, ASP.Net, Microsoft Certified Professional, Software Development Company, Web Application Development
Tags: ASP Net Core, ASP.Net Core, Custom Software Developers, Custom Software Development, Custom Software Development Company, Custom Software Development Services, Entity framework, Microsoft Certified, Offshore Software Development, Software Development, Software Development Outsourcing, Software Development Services, Web Application Development Company, Web Application Development Services
Tools & Technologies We Use
Concept Infoway is a Microsoft Gold Certified Company in India and we have some of the best ASP.NET developers in India who are very efficient in using various Microsoft tools and technologies. In order to carry out web development in India, our proficient ASP.NET developers use:
Empowering Growth through Hiring
How Our Hiring Model Makes It Possible
Fixed Cost
If you know your requirement and have the precise information of what would like to achieve then Fixed Cost Approach is just for you.
Hourly
Want to develop an API or perhaps would like to conduct a research or a business / technical analysis then our Hourly based approach is just for you.
Hire a Developer
If you think that a project will last for a considerable amount of time, and the project requires a particular skillset then you can hire our dedicated developer, who will work exclusively for your project for a pre-defined timeline.
Why Us
Save Up To 50 % Cost
Scalable Team
Diverse Skills
Quick Responses
Proven Methodologies
Confidentiality
Intellectual Property Protection
Testimonials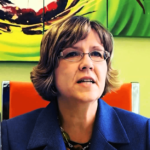 Marla | Houston, USA
Frequently Asked Questions - FAQs
ASP.NET is a web application framework developed by Microsoft. It can be used to develop dynamic websites, web applications, and web services. It is one of the most powerful frameworks to build robust and scalable enterprise-level web applications.
Some advantages of using ASP.NET for web development include improved performance, enhanced security features, a simplified development process, and scalability. We have a team of ASP.NET developers to explain how it can benefit your business. Contact us for a free consultation.
You can hire ASP.NET developers from Concept Infoway at affordable prices. In our team, we have developers with a range of experience to fit your project requirements and budget. You can have a look at our work portfolio to learn more about our expertise in technology.
The cost of developing a website using ASP.NET depends on various factors such as complexity, features, and customization. For the exact development cost of your project and how much time will it take to complete it, contact us for a free consultation call.
ASP.NET can be used to build e-commerce websites by providing features like shopping carts, payment gateways, user authentication, and order management. We have built many eCommerce stores using ASP.NET and other associated technologies.
Yes, ASP.NET ensures security in web applications by providing features like authentication, authorization, encryption, and role-based access control.
Yes, existing websites can be migrated to ASP.NET using tools like Visual Studio or by manually rewriting the code. However, the process can be complex and time-consuming, and it's important to ensure that all features and functionalities are properly migrated. You can contact ASP.NET developers at Concept Infoway to take care of the task.
Hiring a developer from Concept Infoway is extremely easy – there are 3 easy ways. You can either call us at +1 832 290 9522, email us at sales@conceptinfoway.com, or send us your and your project details using the contact us form on the website.