Contact Us for Joomla Development In India
and we will get back to you asap.
Joomla Development Services
If you are looking for robust CMS website, Ecommerce and web app solutions that are easy-to-use and extensible, then you should choose Joomla development company in India Concept Infoway.
We provides comprehensive Joomla development services in India at budget-friendly rates. Using the Joomla framework and PHP programming language along with MySQL, PostgreSQL or MS SQL database, we develop excellent data-driven web solutions for our clients. With our world-class Joomla development services, our clients can have powerful and efficient CMS website, eCommerce site, and web app solutions.
Custom Joomla Development
We house a passionate team of Joomla web experts having vast experience in building custom Joomla websites with high performance. Their domain and functional expertise in web development help in building a website strategy that caters to your business goals. Our Joomla programmers stay updated with all the Joomla offerings resulting in the delivery of seamless, scalable, robust and secure Joomla websites.
Joomla Development Solutions
We offer our world-class Joomla web development services to enterprises, small businesses, government organization, and startups that are looking to build highly customizable Joomla websites or planning to migrate their existing website. We engineer dynamic websites with Joomla according to the client's specifications and meet the market standards to say ahead of the competition. Our Joomla application developers are highly experienced and employ proven methodologies and latest Technology stack to deliver scalable and customized Joomla solutions to the client. We provide customized themes based on branding requirements as the versatile templates perfectly match every customer's complex to simple content management requirements.
Hire Joomla Developers
Our top rated Joomla professionals are well-versed with the latest version of Joomla and are continuously updating themselves with the latest upgrades and initiatives. We offer upgrading services by all the improvements and initiatives in your website with a competitive edge in the market. Hire skilled Joomla developers in India at Concept Infoway today. Contact us for Joomla development.
Hire Experienced Web and App Developers in India
Contact us today to experience the best Angular development, ASP.NET Development,  ASP.NET Zero Development, Craft CMS Development, Cross Platform Mobile Apps Development, Drupal Development, eCommerce Website Development, SharePoint Development, iPhone and iPad App Development, Microsoft Power BI Development, Next JS Development, PHP MySQL Development, React JS Development, Shopify Development, Umbraco Development, Wearable Device App Development, Xamarin App Development and, Zend Development services at the best price in India.
Also read our blogs to stay updated with latest trends and follow us on social media.
Categories: CMS, eCommerce Website Development, Joomla, Open Source, Web Application Development
Tags: CMS System, CMS Website, Content Management System, eCommerce Development, eCommerce Platforms, eCommerce Solutions, eCommerce Website, eCommerce Website Design, Joomla Hosting, Offshore Software Development, Open Source Intelligence, Web Application Development Company, Web Application Development Services
Joomla Development Solutions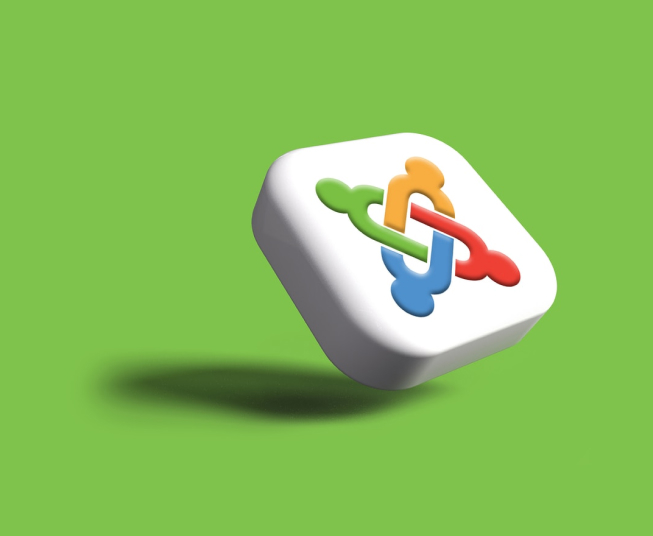 Why Concept Infoway For Joomla Development
Transparency and Streamlined Processes
Seamless Communication
Integrated Infrastructure
Secured Development Environment
Latest Technologies and High Standards
Empowering Growth through Hiring
How Our Hiring Model Makes It Possible
Fixed Cost
If you know your requirement and have the precise information of what would like to achieve then Fixed Cost Approach is just for you.
Hourly
Want to develop an API or perhaps would like to conduct a research or a business / technical analysis then our Hourly based approach is just for you.
Hire a Developer
If you think that a project will last for a considerable amount of time, and the project requires a particular skillset then you can hire our dedicated developer, who will work exclusively for your project for a pre-defined timeline.
Why Us
Save Up To 50 % Cost
Scalable Team
Diverse Skills
Quick Responses
Proven Methodologies
Confidentiality
Intellectual Property Protection
Testimonials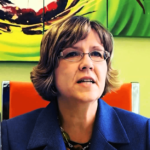 Marla | Houston, USA
Frequently Asked Questions - FAQs
Joomla is a popular open-source content management system (CMS) that allows you to build websites and powerful online applications. It offers a wide range of features and flexibility for managing and publishing content on the web.
Concept Infoway has extensive experience in Joomla development and a team of skilled developers who are proficient in building customized Joomla websites and applications. We offer cost-effective solutions, timely project delivery, and excellent customer support.
Concept Infoway offers a comprehensive range of Joomla development services, including Joomla website development, Joomla theme and template customization, Joomla extension development, Joomla component development, Joomla migration and upgrade services, and Joomla support and maintenance.
Yes, absolutely! Concept Infoway specializes in developing new Joomla websites from scratch. Our team of Joomla experts can understand your requirements, design a unique website layout, and develop a fully functional Joomla site tailored to your business needs.
Yes, we can! If you already have a Joomla website and need customization or modifications, our skilled Joomla developers can assist you. We can customize Joomla themes and templates, add new functionalities, integrate third-party extensions, and optimize your website for better performance.
Yes, we have expertise in Joomla extension development. Whether you need a custom Joomla module, plugin, or component, our developers can create tailored solutions to enhance the functionality of your Joomla website.
Yes, we offer Joomla migration and upgrade services. If you're using an older version of Joomla and want to migrate to the latest version or need assistance with upgrading your existing Joomla site, our team can handle the process smoothly while ensuring data integrity and minimal downtime.
Concept Infoway provides comprehensive support and maintenance services for Joomla websites. We offer regular updates, security patches, bug fixes, performance optimization, and technical support to ensure your Joomla site remains secure and operates smoothly.
To get started, simply visit our website and fill out the contact form or reach out to us via the provided contact details. Our team will get in touch with you to discuss your requirements and provide a suitable solution for your Joomla development needs.
Yes, Concept Infoway offers search engine optimization (SEO) services for Joomla websites. We can optimize your website's structure, meta tags, content, and other elements to improve its visibility in search engine results and drive organic traffic.