Contact Us for Your Microsoft Power BI Development Requirement
and we will get back to you asap.
Microsoft Power BI Development, Consulting, and Implementation Services in India
If you want to represent any information or data, there's nothing better and more useful than interactive visualizations. Not only can data and information be presented plainly, but the way information is passed on and presented through interactive visualizations is way better and more easy to understand. In fact, it is the best and most convenient way to help someone understand data and information. Furthermore, this type of interactive visualization helps businesses and individuals make informed decisions that will benefit in the long run. With Microsoft's Power BI, businesses can leverage a great cloud-based platform that allows them to create and present useful, informative, and easy-to-understand business data. Concept Infoway: Your Trusted Microsoft Power BI Development Company in India.
Concept Infoway is an offshore software development company that can offer you the most comprehensive software solutions. We love to help you present your business in an organized and effective manner. With a team of developers and professionals holding expertise on various Microsoft technologies such as ASP.NET, ASP.NET Core, C#, and more, we can offer you the most amazing Power BI solutions and services at affordable prices. In fact, we have hands-on experience over all these platforms, which enables us to provide you with the best possible solution. So if you're looking to integrate Power BI's interactive reports and dashboards into your existing app, get in touch with us today. We can help you create and share thorough insights on the fly, right from your application.
Power BI Development Services
When it comes to professional Power BI development services, our team of developers stands second to none. Not only can we design and develop solutions that can make your existing application more scalable and powerful, but we can also provide interactive Power BI solutions and services. By simply connecting your data from anywhere to your app, you can easily create and share meaningful reports with your clients and audiences. In fact, our team can help you leverage the full potential of Power BI, enabling you to gain valuable insights and make informed decisions for your business.
If you are in search of professional Power BI development services, then look no further than Concept Infoway. As stated above, we have a team of highly skilled Power BI developers and professionals who can design and develop the most innovative application for your business from scratch. Additionally, we can seamlessly embed Microsoft's Power BI reports and dashboards into your application. With the help of these attractive and informative reports, you can offer valuable insights to your clients. Furthermore, you can easily share them with your business partners, enabling everyone to make informed decisions.
Turn Your Unrelated Sources of Data into Coherent and Visually Immersive Insights
It helps organizations to monitor the market & helps in researching the latest trends. Moreover, such Business Analytics of Microsoft is not only easy to use but also budget-friendly, reliable, and secure. In fact, it is one of the best data visualization software that empowers the organization with its tools and aids the users in transforming their basic data collections into valuable information. Furthermore, the business intelligence potential of Microsoft's Business Analytics enables both technical and non-technical users to form visually impressive dashboards. Due to its versatility, it is a success-driven approach that escorts transparency in the business processes.
Get in touch with Concept Infoway for Microsoft Power BI services in India today.
Contact us, today!
Categories: Microsoft Certified Professional, Power BI, Software Development Company
Tags: Custom Software Developers, Custom Software Development, Custom Software Development Company, Custom Software Development Services, Microsoft Certified, Microsoft Power BI, Offshore Software Development, Power BI Desktop, Power BI Developer, Power BI Embedded, Software Development, Software Development Outsourcing, Software Development Services
Microsoft Power BI Development Company in India
Power BI Embedded

Power BI Desktop

Power BI Mobile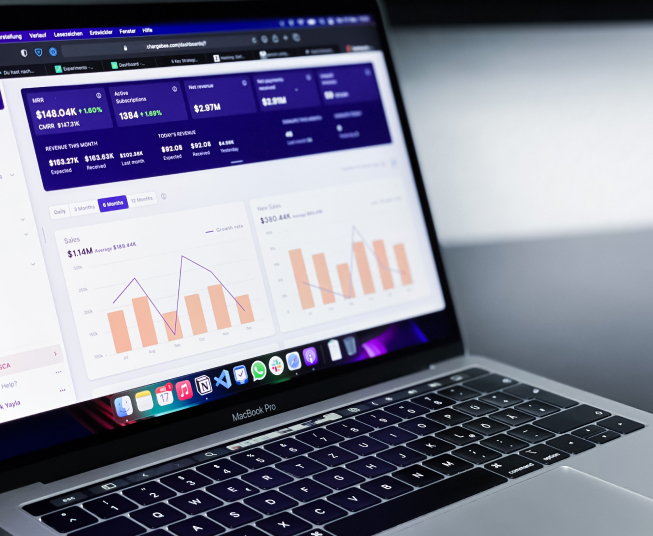 Why Concept Infoway for Microsoft Power BI Services in India
Empowering Growth through Hiring
How Our Hiring Model Makes It Possible
Fixed Cost
If you know your requirement and have the precise information of what would like to achieve then Fixed Cost Approach is just for you.
Hourly
Want to develop an API or perhaps would like to conduct a research or a business / technical analysis then our Hourly based approach is just for you.
Hire a Developer
If you think that a project will last for a considerable amount of time, and the project requires a particular skillset then you can hire our dedicated developer, who will work exclusively for your project for a pre-defined timeline.
Why Us
Save Up To 50 % Cost
Scalable Team
Diverse Skills
Quick Responses
Proven Methodologies
Confidentiality
Intellectual Property Protection
Testimonials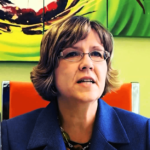 Marla | Houston, USA
Frequently Asked Questions - FAQs
Power BI is a business intelligence and data visualization tool developed by Microsoft. It is a cloud-based platform that allows users to connect to multiple data sources, transform and clean data, and create interactive reports and dashboards. Power BI can be used to analyze and visualize data from a variety of sources, including Excel spreadsheets, cloud-based and on-premises data sources, and third-party applications.
There are several reasons to choose a Power BI development company, including:
Expertise: Power BI development companies have a team of experienced developers who are skilled in designing and implementing Power BI solutions.
Time-saving: Working with a Power BI development company can save you time by allowing you to focus on your core business activities while the company handles the development process.
Cost-effective: Outsourcing your Power BI development to a company can be more cost-effective than hiring an in-house team.
Access to the latest technology: A Power BI development company stays up-to-date with the latest advancements in the technology and can help you incorporate the latest features and functionalities in your Power BI solution.
Yes, we can assist you in migrating data to Power BI. Please feel free to contact us today so that we can explain the process and start with it. We offer a free consultation.
Yes, it is possible to try out Power BI consulting services before committing long-term. Call our experts at +1 832 290 9522 to learn more about our services.
The cost of Power BI consulting services can vary depending on the scope of the project, the complexity of the solution, and the experience of the Power BI development company. It's best to get a quote from the experts. To request a free quote, please contact us.
The estimated timeline for developing a Power BI solution can vary depending on the complexity of the solution and the availability of data. Generally, a basic Power BI solution can be developed within a few weeks, while more complex solutions can take several months to complete. It's best to discuss your specific requirements with the Power BI development company you're working with to get a more accurate timeline.