Contact Us for Your Opencart Development Requirement
and we will get back to you asap.
OpenCart Development Services in India by Experienced Professionals
Need a top-notch OpenCart Development Company? Looking for exceptional OpenCart development services? Your search end's here at Concept Infoway. Being a leading full-stack OpenCart development company in India, Concept Infoway can provide acute, efficient, and powerful OpenCart development solutions. Our valuable clients hire OpenCart developers to fulfill and cater to various project requirements related to OpenCart Ecommerce development. We offer highly personalized Ecommerce development solutions to match your exact business requirements and ensure completing the projects on the defined timeline.
Having experience of more than 2 decades in providing top-notch OpenCart-based web solutions, our dedicated team of certified and experienced OpenCart developers will ensure to design and develop custom OpenCart Ecommerce solutions to let your business and product excel in the industry. Concept Infoway offers a wide variety of OpenCart development services such as Customization, Theme Development, Marketplaces Development, OpenCart Store Design, Extension/Module Development, and other Ecommerce Solutions. Customize your Ecommerce store with our creative and cost-effective OpenCart and Open Source Development Services in India.
OpenCart Development
OpenCart is an opensource and one of the most famous platforms used for Ecommerce store development in the industry. This PHP-based platform is very helpful in building simple, robust, and functional Ecommerce solutions for small as well as large businesses. Distributed under the General Public License, OpenCart is a free Ecommerce development platform, especially used by OpenCart developers as a developing tool. If you are looking for an easy, user-friendly, and relevant Ecommerce development platform based on PHP, then OpenCart is the best choice. Being an opensource, free development platform, OpenCart helps enable the selling and purchasing of various products online.
Get A Free Quote Now!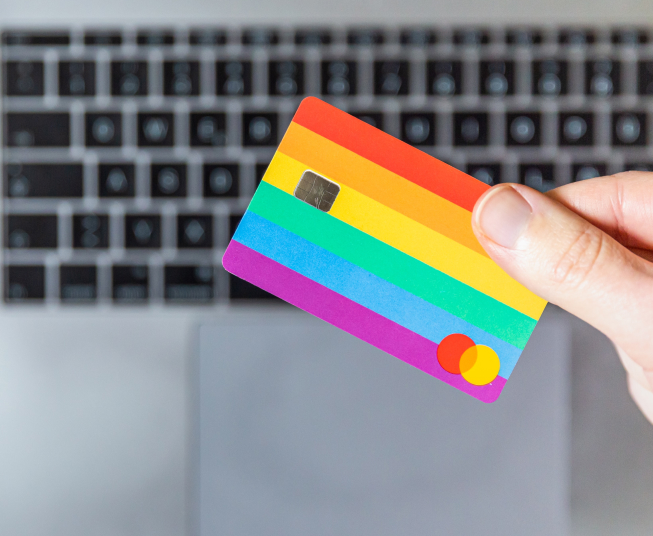 Benefits of Choosing OpenCart Development Services for Ecommerce Development
As OpenCart is a highly suitable and user-friendly E-commerce development platform, most small and medium scale enterprises are opting for OpenCart Development in India. OpenCart Development is based on PHP, jQuery, and Bootstrap as CSS Framework which makes it easily customizable. OpenCart is a complete Ecommerce development platform with an MVC system that is easy to understand, scale, and use. Some of the prominent features of OpenCart include,
Opensource Platform
Flexible User Management System
Easy Setup and Agile Cms
Multi-Store Functionality
Online Coupons Feature
Setup and Management of Product Catalog
Simple Orders Management
Multiple Tax Zone Support
Multiple Payment Gateways Support
Multiple Shipping Options
Ready-to-use Extension Plugins
Simple Orders Management
OpenCart Development Services in India
Offering the finest OpenCart development services in India, Concept Infoway has been working with a team of highly professional and experienced OpenCart developers who have been providing the best Ecommerce development in the industry. After analyzing your project requirements, our OpenCart experts will implement creative and innovative Ecommerce applications to deliver out-of-the-box solutions for your business. Whether you want to build your own functional Ecommerce store with an agile Content Management System (CMS) or if you want to migrate your Ecommerce store to OpenCart, our OpenCart Development Services can be molded as per your project needs.
OpenCart is an opensource Ecommerce development platform and if you want to develop a custom Ecommerce store to stand over and above your competition, then Concept Infoway is your trusted OpenCart development partner. We are committed to designing and developing a robust and engaging Ecommerce store that aligns with your business requirements and features. We can provide exceptional OpenCart exetension development in India. Our top-notch OpenCart Development Services include,
OpenCart Ecommerce Development
Custom OpenCart Development
Integrating 3rd Party Payment Gateways
OpenCart Mobile App Development
Responsive OpenCart Design for Mobile/Tablet View
OpenCart Web App Development
Redesign OpenCart Shopping Cart
OpenCart Ecommerce Development
OpenCart SEO Solutions
OpenCart Templates/Themes Customization & Integration
Hire Dedicated OpenCart Developers
OpenCart Support and Maintenance
Frequently Asked Questions About OpenCart Development Services
OpenCart is a popular free and opensource platform based on PHP for Ecommerce development. OpenCart makes it easy and fast to develop a simple, robust, and user-friendly Ecommerce Store for small as well as large businesses. Although OpenCart offers a free Ecommerce development platform, you need to hire OpenCart developers to build a feature-rich and personalized online store.
OpenCart is a widely popular ecommerce development platform used specifically to develop an online store that enables the sale and purchase of products. It will be easily possible to develop, modify, and customize the Ecommerce store as per the requirements.
Yes, OpenCart is a renowned Content Management System (CMS), especially used to build Ecommerce or online stores where users can buy or sell products online. OpenCart is a freely accessible CMS through GitHub repository and can be easily set up and managed on any hosting that supports PHP and MYSQL.
It will be appropriate to choose OpenCart (Free Ecommerce Development Platform) if you want to develop a highly personalized Ecommerce store that has all the required features and functionality. While WordPress can be used to develop and design a wide range of websites including Ecommerce websites.
OpenCart is a popular and suitable Ecommerce development platform that helps to easily build an online Ecommerce store without any coding. Using OpenCart, it will be possible to develop a simple, robust, and user-friendly Ecommerce store. most small, as well as large-scale businesses, are hiring OpenCart developers to design an online platform to buy and sell their products.
Well, OpenCart is a free, opensource ecommerce development platform with the help of which you can easily develop an online store for selling customer-oriented products. Being a free development software, OpenCart will cost you $0 for downloading and building your personalized Ecommerce store.
This is How We Work
Choose Your Model
Fixed Cost
If you know your requirement and have the precise information of what would like to achieve then Fixed Cost Approach is just for you.
Hourly
Want to develop an API or perhaps would like to conduct a research or a business / technical analysis then our Hourly based approach is just for you.
Hire a Developer
If you think that a project will last for a considerable amount of time, and the project requires a particular skillset then you can hire our dedicated developer, who will work exclusively for your project for a pre-defined timeline.
Why Us
Save Up To 50 % Cost
Scalable Team
Diverse Skills
Quick Responses
Proven Methodologies
Confidentiality
Intellectual Property Protection
Testimonials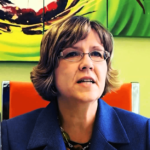 Marla | Houston, USA