Contact Us for Your Shopify Development Requirement
and we will get back to you asap.
Hire Our Experienced Shopify Developers
Concept Infoway is a Shopify development company in India helping SMEs, SMBs, and established businesses sell their products and services online in style and with complete convenience. Our team of Shopify developers in India have years of experience in creating stunning ecommerce solutions that are handcrafted specially for businesses and their customers. Being a reputable Shopify development company in India, our Shopify eCommerce solutions are highly customizable, easy-to-manage, and allows you to track your sales and growth seamlessly.
Shopify eCommerce Solutions
Shopify is one of the most in-demand eCommerce platforms, and if you are planning to own a highly personalized Shopify e-store for your business, then Concept Infoway is the best Shopify development company in India for you. We hold expertise in designing and developing visually stunning and functionally powerful Shopify e-stores for all business sizes. Our interactive Shopify eCommerce solutions are mobile friendly, and comes with a complete instruction manual so that you can easily manage products, content, and orders on your own.
Hire Shopify Developers
We build high-performing solutions that live up to the demands of the e-commerce era. Shopify store development services help brands to stay at the forefront of innovation, remain competitive, and overcome challenges. We help firms to scale in an environment where market boundaries are blurring, technologies are scaled, and sales are conducted on a global level. Hire Shopify developers from India at Concept Infoway today.
Categories: CMS, eCommerce Website Development, Open Source, Shopify Development
Tags: CMS System, CMS Website, Content Management System, eCommerce Development, eCommerce Platforms, eCommerce Solutions, eCommerce Website, eCommerce Website Design, Offshore Software Development, Open Source Intelligence, Shopify Developer, Shopify Experts, Shopify Website, Shopify Website Builder
Why Concept Infoway for Shopify Development?
Reasons to choose Concept Infoway as your Shopify development company, and they are:
On-Time Project Delivery

Dedicated Shopify Team

Support and Maintenance

Competitive Pricing Model

Strict Adherence to NDA
Shopify Development Company in India
Shopify Development services we offers
Our team of Shopify experts caters to all your needs, whether you're looking to establish an online presence for your business or migrate to the Shopify platform. Concept Infoway's array of Shopify development services encompasses a wide variety of offerings, which include:
Custom Shopify Development

When it comes to bespoke Shopify development, we stand out as industry leaders. Our custom Shopify development services are characterized by their incorporation of advanced features and a distinct focus on catering precisely to your eCommerce business needs.

Shopify Theme Development

Our team of Shopify experts crafts visually appealing, responsive, and engaging themes that play a pivotal role in defining the overall aesthetics, appearance, and user experience of your Shopify store. Through these themes, we enhance the online shopping journey for your customers, making it more interactive and enjoyable.

Shopify Upgradation

We implement timely upgrades to your Shopify stores, guaranteeing that each visit provides exceptional experiences for buyers. Furthermore, Concept Infoway also ensures smooth Shopify migrations while prioritizing the safety of your data.

Shopify Integration Services

Being a comprehensive Shopify development company, we provide third-party integration services. With the goal of delivering a superb eCommerce experience to your visitors, we aid in seamlessly incorporating features like shopping carts, APIs, and more into your existing website.

PSD to Shopify Development

Concept Infoway extends its services to encompass code conversion, covering a wide range of formats including, but not limited to, PSD to Shopify. We accept a diverse array of design formats such as Sketch, JPEG, PDF, Figma, PSD, etc., and skillfully transform them into meticulously optimized, high-quality Shopify themes that ensure compatibility across various web browsers.

Shopify eCommerce Development

Our team of Shopify experts excels in creating eCommerce stores that are both feature-rich and high-performing. We offer you an extensive array of customization options, enabling you to shape the appearance and functionality of your eCommerce website according to your vision and requirements.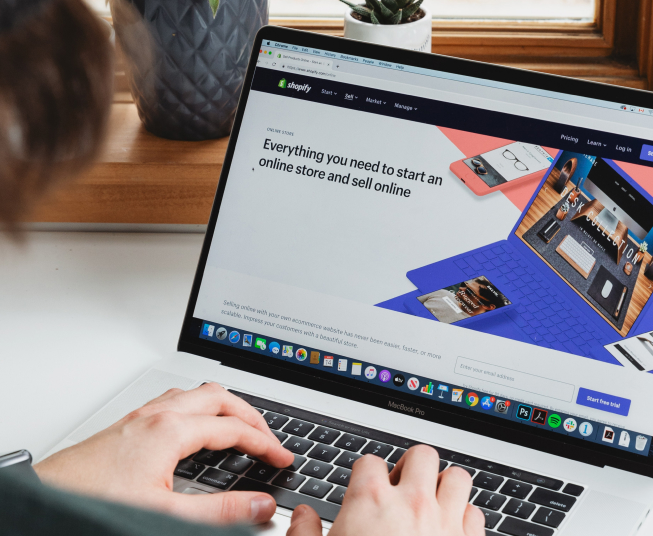 Why Concept Infoway for Shopify Website Development Services?
From simple to complex, we offer all the Shopify eCommerce solutions:
Hire Shopify Developers in India
Shopify developers in India at Concept Infoway are highly trained and experienced to implement development and customization as per your business requirements. Our Shopify developers have a thorough understanding of every tool and technology to deliver some out-of-the-box Shopify eCommerce solutions. From development to customization, and from maintenance to mobile app development, hire Shopify developers in India at the best price.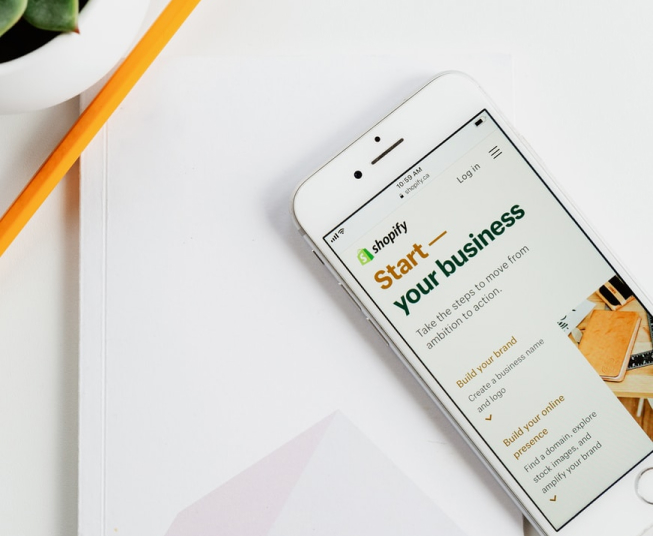 Empowering Growth through Hiring
How Our Hiring Model Makes It Possible
Fixed Cost
If you know your requirement and have the precise information of what would like to achieve then Fixed Cost Approach is just for you.
Hourly
Want to develop an API or perhaps would like to conduct a research or a business / technical analysis then our Hourly based approach is just for you.
Hire a Developer
If you think that a project will last for a considerable amount of time, and the project requires a particular skillset then you can hire our dedicated developer, who will work exclusively for your project for a pre-defined timeline.
Why Us
Save Up To 50 % Cost
Scalable Team
Diverse Skills
Quick Responses
Proven Methodologies
Confidentiality
Intellectual Property Protection
Testimonials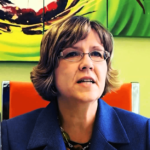 Marla | Houston, USA
Frequently Asked Questions - FAQs
Shopify development involves creating and customizing online stores using the Shopify platform. Shopify is a leading e-commerce platform that provides a complete solution for building, managing, and scaling online stores. Shopify development includes designing the store, adding products, configuring settings, integrating payment gateways, and optimizing the store for a seamless shopping experience.
Choosing a Shopify development company offers several advantages. Shopify is a user-friendly platform that allows you to quickly set up and launch your online store. A Shopify development company has expertise in leveraging the platform's features and capabilities to create professional and successful e-commerce websites. They can handle customizations, provide technical support, and ensure that your store meets your specific business needs.
Concept Infoway offers a comprehensive range of Shopify development services in India. Their services include Shopify store setup, theme customization, app development, payment gateway integration, product management, SEO optimization, store migration, and ongoing support and maintenance.
Yes, We can customize the design of your Shopify store. They have a team of experienced designers who can create visually appealing and unique themes that align with your brand identity and provide a seamless user experience.
Absolutely. We can integrate payment gateways, such as PayPal, Stripe, and others, into your Shopify store to enable smooth and secure transactions. They can also integrate third-party apps and extensions to enhance the functionality of your store, whether it's for marketing, inventory management, or customer support.
Yes, We can assist you in migrating your existing e-commerce store to Shopify. They have expertise in seamless store migrations and can ensure that your product data, customer information, and other essential elements are successfully transferred to Shopify without any loss or disruption.
Yes, We offers ongoing support and maintenance services for Shopify stores. They can provide regular updates, security patches, performance optimization, bug fixes, and technical support to ensure the smooth operation of your Shopify store.
Yes, We can assist with SEO optimization for your Shopify store. They can implement best practices for on-page optimization, meta tags, URL structure, site speed, and other SEO factors to improve your store's visibility and ranking in search engine results.
To request a free consultation with Concept Infoway for Shopify development services, you can visit their website and fill out the contact form or reach out to their team via email or phone. They will be happy to discuss your requirements, provide you with a detailed consultation, and offer customized solutions for your Shopify project.
Shopify is a highly secure platform that follows industry-standard security practices. It provides SSL certificates, secure payment gateways, and regular security updates to protect your store and customer data. Concept Infoway ensures the implementation of additional security measures and best practices to enhance the security of your Shopify store.