Contact Us for Development Company in India
and we will get back to you asap.
WordPress Development Services to Build Secure Website
WordPress development has the ability to deliver beautiful CMS website and blog site solutions that are fully-customizable and SEO-friendly. We are one of the leading WordPress Development Company India.
WordPress Development Solutions
Concept Infoway is one of the leading WordPress development company in India and using WordPress framework along with PHP programming language and MySQL database, we create amazing web solutions for our clients. With our quality WordPress development services in India, we have over the years delivered some astonishing solutions in SEO-friendly websites, blog sites, CMSs, and eCommerce sites.
Custom WordPress Development
If you wish to set up your own blogging site or are looking to create a feature-rich and interactive business website, then look no further than our custom WordPress development from Concept Infoway. We are one of the best WordPress development companies in the India and have been in this business for the last 23 years. We pride in providing a one-stop destination with WordPress development services at a quick turnaround time. Our talented team of WordPress developers has the acumen of delivering perfect web solutions using cutting-edge WordPress technology.
WordPress Website Development Services
As a company, we pride in providing top-notch experience by delivering WordPress development services to clients across the globe. Our sole focus is on making sure that whatever be your web development requirements, we fulfill it using WordPress technology. We extend our class-apart WordPress website development services to all the verticals in the industry. Our websites contribute to the businesses and are compatible with a wide array of business needs.
Hire WordPress Developers
We have so far delivered more than 3,000+ WordPress themes, websites, and plug-ins to our global clientele in a career spanning more than 23 years. Our experienced WordPress development team knows the ins and outs of WordPress development which gives us a slight edge over our competitors. They are well-versed with all the cutting-edge tools and technology to develop a highly improvised websites using WordPress.Hire skilled WordPress developers at Concept Infoway today.
Categories: CMS, eCommerce Website Development, Open Source, WordPress Development
Tags: CMS System, CMS Website, Content Management System, CRM Open Source, eCommerce Development, eCommerce Platforms, eCommerce Solutions, eCommerce Website, eCommerce Website Design, Offshore Software Development, Open Source Intelligence, WordPress eCommerce, WordPress Support, WordPress Web Design, WordPress Website, WordPress Website Builder
WordPress Development Company in India
WordPress Development services we offers
Custom WordPress Development

Our group of skilled WordPress professionals has the capability to design personalized solutions for WordPress that are specifically catered to your requirements. Our focus is on delivering high-quality, customized WordPress Development Services.

WordPress eCommerce Development

We possess the capability to assist you in constructing a robust and user-centric eCommerce store using WordPress. This involves incorporating functionalities such as seamless payment gateway integration, efficient inventory management, and other relevant features.

Enterprise WordPress Development

We provide WordPress solutions tailored for enterprise-level needs, ensuring scalability, robust security, and optimization to effectively handle substantial traffic and intricate business demands.

WordPress Performance Optimization

Within our suite of WordPress development services, we incorporate optimization techniques aimed at enhancing website speed, overall performance, and the user experience.

WordPress Plugin Development & Customization

Our team of developers possesses the expertise to design personalized WordPress plugins that enhance the functionality and features of your website. These plugins can encompass various aspects, such as contact forms, integration with social media, and more. This service stands out as one of our prime offerings in the realm of website development!

WordPress Theme Development & Customization

Our team of designers and developers collaborates closely to craft visually appealing and responsive WordPress themes, uniquely tailored to align with your brand identity and meet your specific business requirements.

Migrating WordPress Websites

Should you be considering transferring your website from a different platform to WordPress, our team is readily available to assist you in achieving a seamless migration process, minimizing both downtime and potential data loss.

WordPress Maintenance

We offer all-encompassing maintenance services for WordPress, encompassing tasks such as website backups, security updates, and the management of plugins.

PSD to WordPress

Our seamless PSD to WordPress conversion services guarantee precise integration of design down to the pixel, resulting in responsive websites that maintain compatibility across various browsers.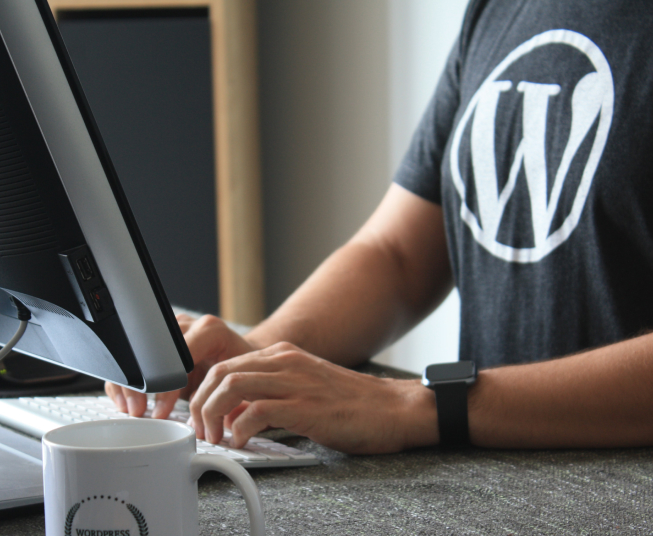 Why Concept Infoway For WordPress Development?
Seamless Upgrades with reliable security
Simplified Technology solutions
On-Time Delivery, Post-delivery support
Transparent and open communication channels
High-Performance and Scalable solution
Hire WordPress Developer
Empowering Growth through Hiring
How Our Hiring Model Makes It Possible
Fixed Cost
If you know your requirement and have the precise information of what would like to achieve then Fixed Cost Approach is just for you.
Hourly
Want to develop an API or perhaps would like to conduct a research or a business / technical analysis then our Hourly based approach is just for you.
Hire a Developer
If you think that a project will last for a considerable amount of time, and the project requires a particular skillset then you can hire our dedicated developer, who will work exclusively for your project for a pre-defined timeline.
Why Us
Save Up To 50 % Cost
Scalable Team
Diverse Skills
Quick Responses
Proven Methodologies
Confidentiality
Intellectual Property Protection
Testimonials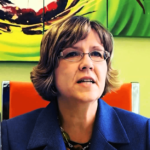 Marla | Houston, USA
Frequently Asked Questions - FAQs
WordPress development refers to the process of creating websites or web applications using the WordPress content management system (CMS). WordPress is a popular and user-friendly platform that allows businesses to build and manage their websites easily. WordPress development involves designing, customizing, and extending the functionality of WordPress websites to meet specific requirements.
Choosing a WordPress development company offers several advantages. WordPress is a powerful CMS that is widely used and supported by a large community of developers. A WordPress development company has the expertise to leverage the full potential of WordPress, ensuring that your website is designed, developed, and customized to meet your unique business needs.
Concept Infoway offers a comprehensive range of WordPress development services in India. Their services include WordPress website development, theme customization, plugin development, WooCommerce development (for e-commerce websites), multisite development, WordPress migration, WordPress maintenance, and more.
Yes, We can build custom WordPress themes tailored to your business requirements. We can create unique, visually appealing, and responsive WordPress themes that align with your brand identity and provide a seamless user experience.
Yes, Concept Infoway can integrate third-party plugins or APIs (Application Programming Interfaces) into your WordPress website. Whether you need to integrate payment gateways, CRM systems, email marketing tools, or any other external services, their team can handle seamless integrations to enhance the functionality and features of your website.
Yes, We can optimize the performance and speed of your WordPress website. We can implement various techniques such as caching, image optimization, database optimization, code optimization, and server optimization to improve your website's loading speed and overall performance.
Yes, Concept Infoway offers ongoing support and maintenance services for WordPress websites. We provide regular updates, security patches, backups, and technical support to ensure the smooth functioning and security of your WordPress website.
Yes, We assist you in migrating your existing website to WordPress. We have experience in seamless website migrations, ensuring that your content, design, and functionality are successfully transferred to the WordPress platform.
WordPress is a secure platform when properly maintained and updated. Concept Infoway follows industry best practices to ensure the security of WordPress websites. They regularly update WordPress core files, themes, and plugins, implement security measures, and monitor for vulnerabilities to keep your website secure.
To request a consultation with Concept Infoway for WordPress development services, you can visit their website and contact us or reach out to their team via email or phone. They will be happy to discuss your requirements, provide you with a detailed consultation, and offer tailored solutions for your WordPress project.