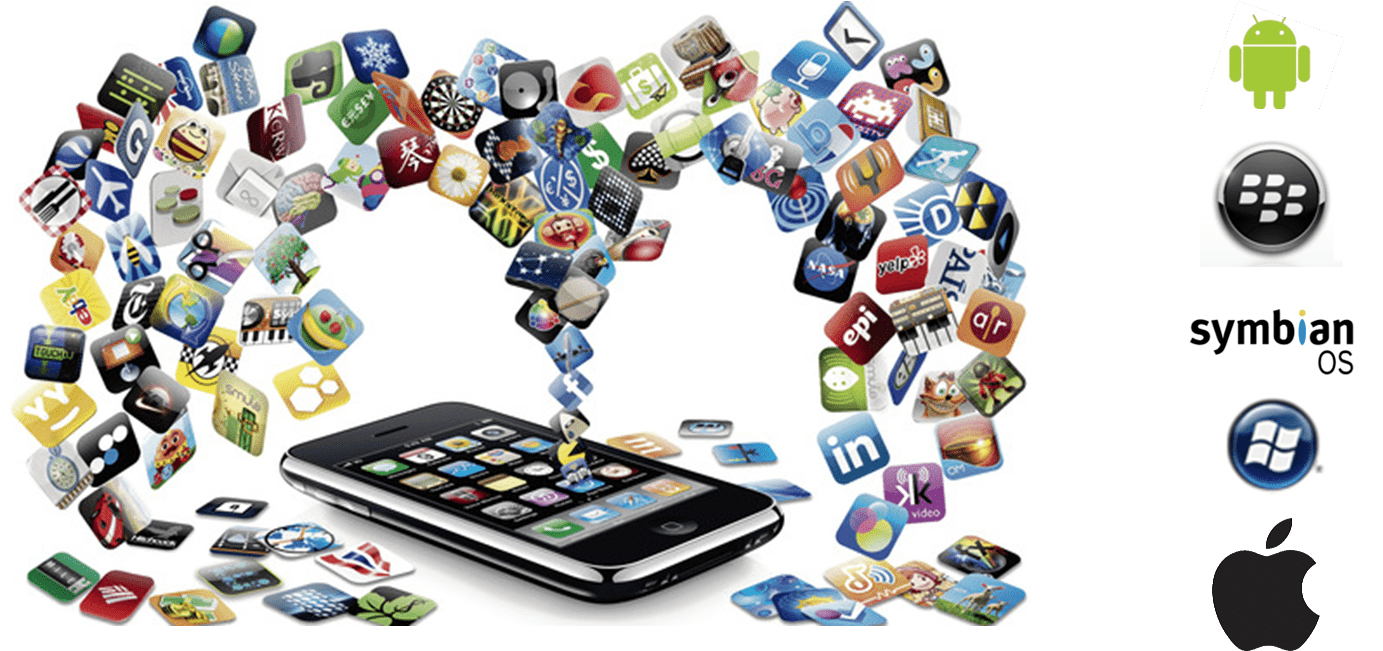 The Advantages of Mobile Apps Over Responsive Websites
Having a responsive business website is great. You can efficiently reach out to customers on desktops, laptops, smartphones and tablets. So, despite having a beautiful responsive website, would it make sense to get a mobile app developed? Well, read on to find out.
The potential of mobile apps
Mobile apps, whether iPhone, Android or Cross-Platform, have added benefits over responsive web designs. A website with responsive web design, no doubt, delivers uniform user-experience across a diverse range of devices with different screen sizes and orientations. However, a website with responsive web design still lacks certain useful features. For instance:
A responsive website does not allow a customer to directly take a picture of a product and share it via social channels.
It does not effectively notify a potential customer about a sale the moment he or she lands on the site. This is especially true when a responsive website is accessed from a mobile device.
It does not give a customer the chance to leave a review easily. Of course, a customer can leave a review about a product, but when he or she is on a mobile device, the process of leaving a review can be cumbersome.
It does not give the details about the customer immediately. The business will know about the customer only after he or she logs in. On the contrary, in a mobile app, customers are always logged in; hence, when they open the app to shop whatever they desire, the business will immediately know all the details about the customers. Knowing about the customers helps personalize their shopping experience.
It does not offer swift checkout, especially when the site is accessed via mobile devices. Besides, there are minor chances (not always) of glitches during the checkouts, which may turn off the potential customers.
As mentioned above, a website with responsive web design offers a uniform user-experience across different devices, but at the end, it is still a browser-based platform. For delivering information, a responsive web design will do great, but for selling stuff, a mobile app seems more valuable.
A mobile app allows a customer to take a picture of a product and share it via social media spontaneously. mobile apps effectively notifies about a sale the moment a potential customer opens the app. It makes the product review process substantially easy for the customers. Also, it gives details, about the customer instantly. It facilitates swift and secure checkouts, and offers many features that a website with responsive web design lacks.
To conclude, despite having a responsive website, it is still worthwhile to invest in a mobile app. Responsive websites are great for delivering information about the business, but mobile apps are extremely useful for selling products online.
Mobile App Development in India
Need mobile app solutions to complement your business website? Just contact us at sales@conceptinfoway.com. We are mobile app development specialists in India, with specialization in iPhone app development, Android app development, Windows app development and Cross-Platform app development. Our experienced mobile app developers can help you build beautiful apps that will bring value to your business. To learn more, visit www.conceptinfoway.net. Also follow us on Facebook.
Recent News Post

5 Reasons for iPhone App Development for Business
Organizations, companies and businesses are always looking for superior market presence, along with effective business practices that can...
View More

A Brief on Android App Development
Initially developed by Android Inc., later backed and bought by Google, Android is an excellent mobile operating system....
View More