Top 3 Prevailing Ecommerce Trends You Need to Know
Top 3 Prevailing Ecommerce Trends
As an ecommerce business owner, you should always focus on ways to improve your revenue. In order to improve your revenue, you need to adapt to the current ecommerce trends. Here are top three prevailing ecommerce trends you need to know and implement to grow your business.
Mobile Shopping
Today, the mobile internet users are growing by every minute. In fact, last year StatCounter GlobalStats reported that mobile internet usage had exceeded the desktop internet usage for the first time worldwide. This increase in the mobile internet usage suggests that ecommerce retailers should now focus more on mobile shoppers.
Of course, switching to responsive web design could help improve the mobile shoppers' browsing experience. If you want to grow your ecommerce business, however, you should go a bit further than adopting a responsive web design.
To facilitate a better mobile shopping experience to your potential customers, you need to integrate a secure mobile wallet functionality into your ecommerce site. Such functionality will allow mobile shoppers to complete their payments easily through their smartphones.
If you have enough funds, you should consider getting an ecommerce mobile app, which eases the m-shopping experience for your customers.
Artificial Intelligence (AI)
Artificial intelligence, since the past couple of years, has been helping ecommerce retailers enhance the shopping experience for their customers. As a result, it has also been helping increase the revenue for the ecommerce retailers.
AI can help the ecommerce retailers determine which customers are more likely to purchase certain types of products. As a result, a retailer can offer personalized product recommendations, and display clear marketing messages to the relevant customers.
AI can also help improve the way an ecommerce retailer re-engages with their customers. For instance, with AI, the retailer can conclude that on which product page a customer is spending more time. This would allow the retailer to re-target that specific customer by highlighting the specific product in a personalized ad. AI can also help determine which products the customers have left abandoned in their shopping carts. With such information, ecommerce retailers can easily re-target their potential customers.
A personalized shopping experience is very important in ecommerce business. In fact, many shoppers prefer shopping on ecommerce sites that provide personalized product recommendations. If your ecommerce site lacks AI, it is time you reconsider it and implement it.
Chatbots
Chatbots help enhance the user experience. For that reason, they are gaining popularity in the ecommerce segment.
Chatbots act like personal shopping assistants that help shoppers find the right products, quickly and easily. Chatbots also help shoppers resolve any issues they may have or face while shopping. Overall, a chatbot is an efficient solution that enhances the experience of the shoppers.
The effectiveness of a chatbot, however, depends on the accurate date you feed it. For that reason, you will need to collect some common examples of customer queries, requests, and complaints. Feed the data of those examples into the algorithm of your chatbot's so it can learn and improve how it helps your customers.
These are the prevailing ecommerce trends you need to implement into your ecommerce site for better revenue growth. If you need help in making your ecommerce site better, contact the ecommerce specialists, Concept Infoway.
Concept Infoway is the expert in ecommerce development in India. With the top ecommerce developers, we provide exceptional ecommerce solutions that help you generate strong revenue. Hire ecommerce developers from India at Concept Infoway to build a prolific ecommerce site from grounds up or to enhance an existing site today.
Want to discover more about our ecommerce development services? Visit https://cipl-nextjs.azurewebsites.net/services/ecommerce-website-development-india.
If you have any questions regarding our ecommerce development services, kindly write at info@concetinfoway.com or talk to us +91 98250 31415.
Recent News Post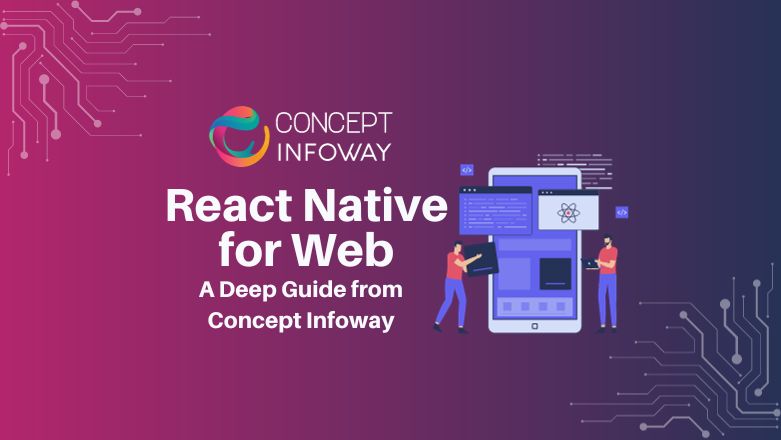 React Native for Web: A Deep Guide from Concept Infoway
React Native has revolutionized the way we develop mobile applications. By allowing developers to write code in JavaScript...
View More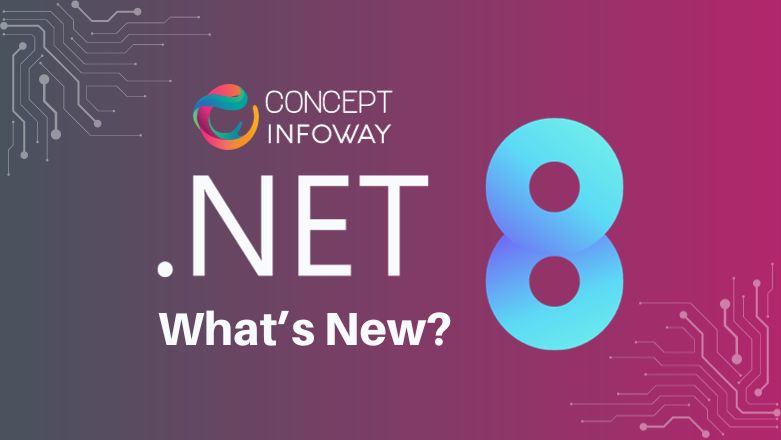 .NET 8: What's New? (Features & Release Date)
In the ever-evolving world of software development, staying up-to-date with the latest technologies and updates is crucial. For...
View More