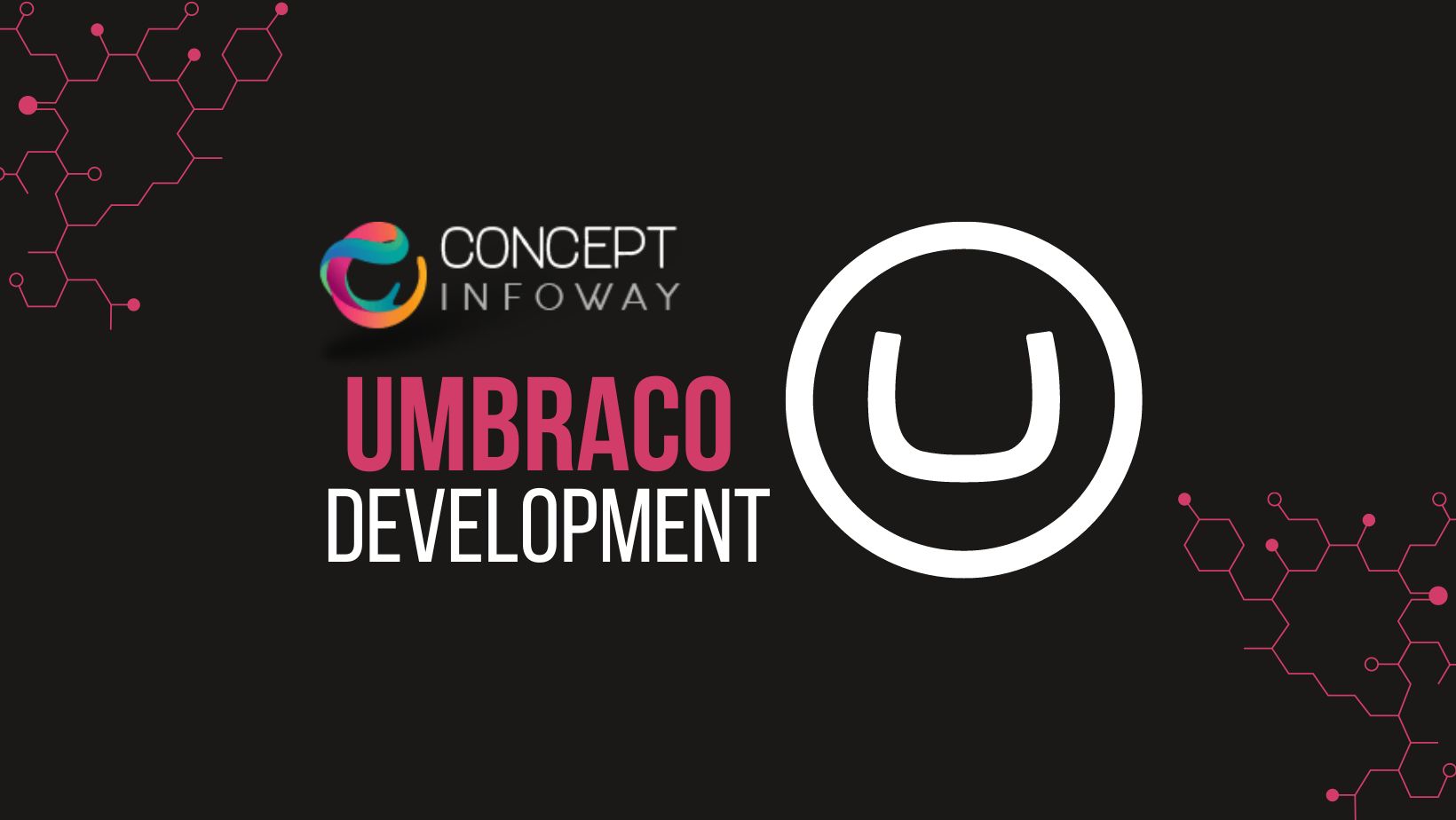 Umbraco Development: Empowering Digital Solutions with Concept Infoway
In today's digital landscape, having a robust and flexible content management system (CMS) is vital for businesses to effectively manage their online presence. Umbraco Development stands out as a reliable choice, offering a wide range of features and customization options.
Concept Infoway, a leading Umbraco Development company in India, understands the power of Umbraco in creating exceptional digital solutions. In this blog, we will delve into the essence of Umbraco Development, its capabilities, the development process, and the advantages it brings to businesses.
Understanding Umbraco Development
Umbraco is a powerful and open-source CMS known for its flexibility and scalability. It provides a user-friendly environment for content management and offers extensive customization possibilities. With Umbraco, businesses can easily create and manage websites, portals, and applications while ensuring a seamless user experience. Concept Infoway specializes in Umbraco Development, leveraging its capabilities to deliver outstanding digital solutions.
Exploring Umbraco's Capabilities
Umbraco offers a robust set of capabilities that empower businesses to build and manage their digital platforms effectively. Its comprehensive content management system allows businesses to create, edit, and publish content effortlessly. The flexibility of Umbraco enables customization of design, layouts, and functionality to match unique business requirements.
Moreover, Umbraco's extensive range of third-party integrations and plugins enhances its capabilities even further. Concept Infoway has extensive experience in harnessing Umbraco's capabilities to deliver tailored solutions.
The Umbraco Development Process
Umbraco Development follows a structured process to ensure successful project execution. It begins with gathering requirements and planning the project accordingly. Designing the Umbraco architecture and information hierarchy is a crucial step, followed by front-end development and responsive design implementation. Integration of custom features and functionalities adds uniqueness to the solution. Quality assurance and testing ensure a bug-free and seamless experience.
Finally, the deployment and ongoing maintenance phase keeps the Umbraco solution optimized and up to date. Concept Infoway adheres to this process, delivering high-quality Umbraco Development solutions.
Advantages of Choosing Umbraco Development
Opting for Umbraco Development brings several advantages for businesses. Umbraco's scalability and flexibility make it suitable for projects of varying sizes and complexities. The user-friendly content management system allows even non-technical users to manage and update content effortlessly. Umbraco's SEO-friendly features and optimization capabilities contribute to improved search engine visibility.
Additionally, the active Umbraco community ensures continuous support and platform improvements. Concept Infoway showcases real-world examples of successful Umbraco Development projects to emphasize these advantages.
Ensuring Security and Performance in Umbraco
Security and performance are paramount in any digital solution. Umbraco follows best practices to ensure secure coding and protection against vulnerabilities.
Additionally, optimizing performance for fast page loading and seamless user experiences is a priority. Concept Infoway emphasizes security and performance in Umbraco Development, providing clients with reliable and secure solutions.
Umbraco for E-commerce Solutions
Umbraco's versatility extends to e-commerce solutions as well. It provides a solid foundation for building robust and feature-rich e-commerce platforms. Umbraco allows seamless integration of e-commerce functionalities and payment gateways, empowering businesses to create immersive online shopping experiences. Concept Infoway's expertise in Umbraco-based e-commerce development ensures cutting-edge solutions.
Umbraco serves as a powerful tool for empowering digital solutions. With Concept Infoway's expertise and services in Umbraco, businesses can unlock the full potential of this versatile CMS.
From seamless content management to tailored functionalities and outstanding performance, Umbraco offers limitless possibilities. Explore Development with Concept Infoway to create exceptional digital experiences that drive success in the ever-evolving digital landscape. Contact us at Concept Infoway for Umbraco development and empowering digital solutions. You can also share your requirements with us on Facebook and Instagram.
Recent News Post
Content Management System – Manage Your Website by Your Own!
Internet presence have become a must urge for almost every industry and business enterprise, these days. Almost every...
View More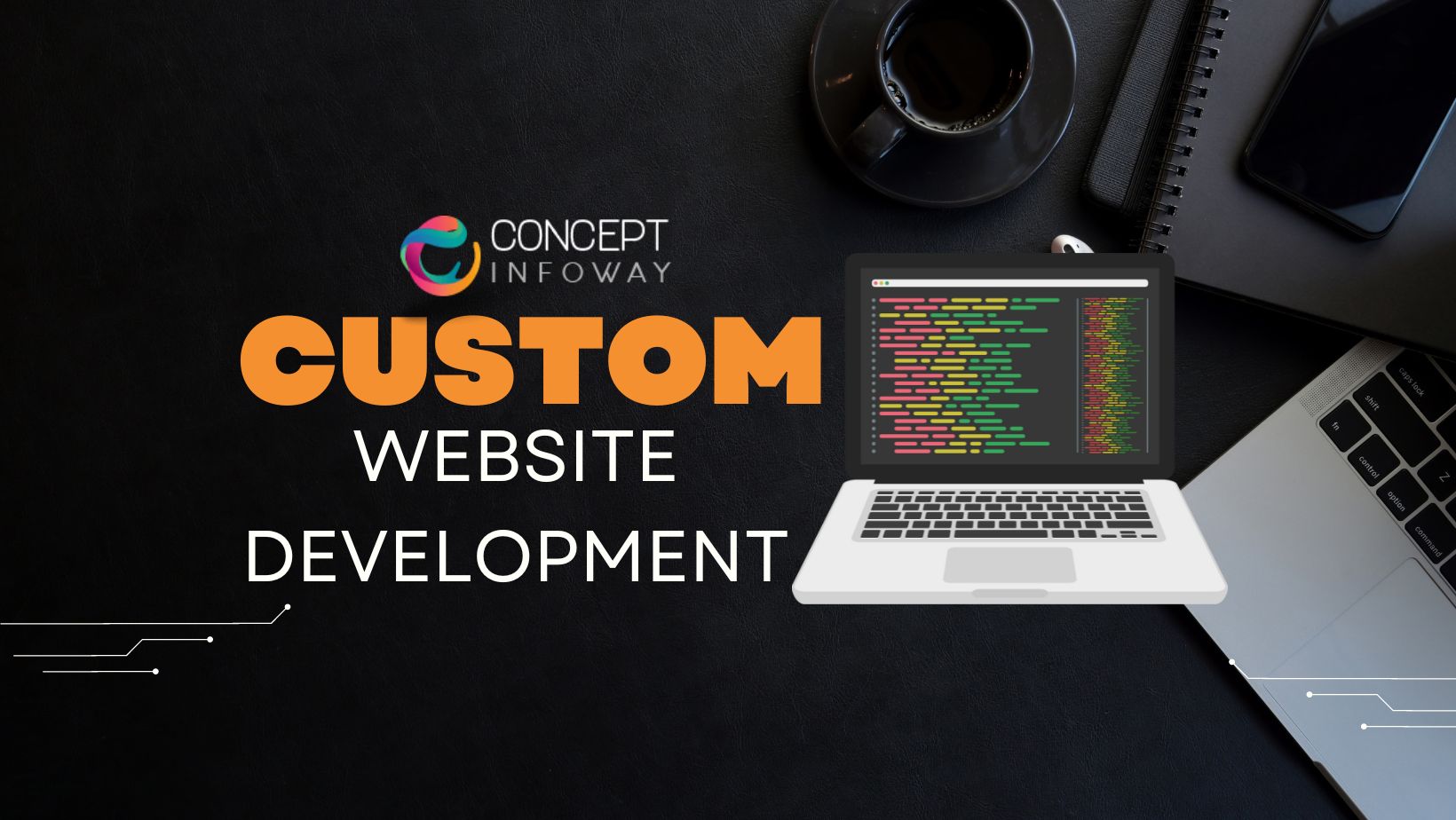 Custom Website Development: Empowering Your Online Presence with Cutting-Edge Technologies
In today's digital age, having a captivating and functional website is crucial for businesses to thrive. A custom...
View More