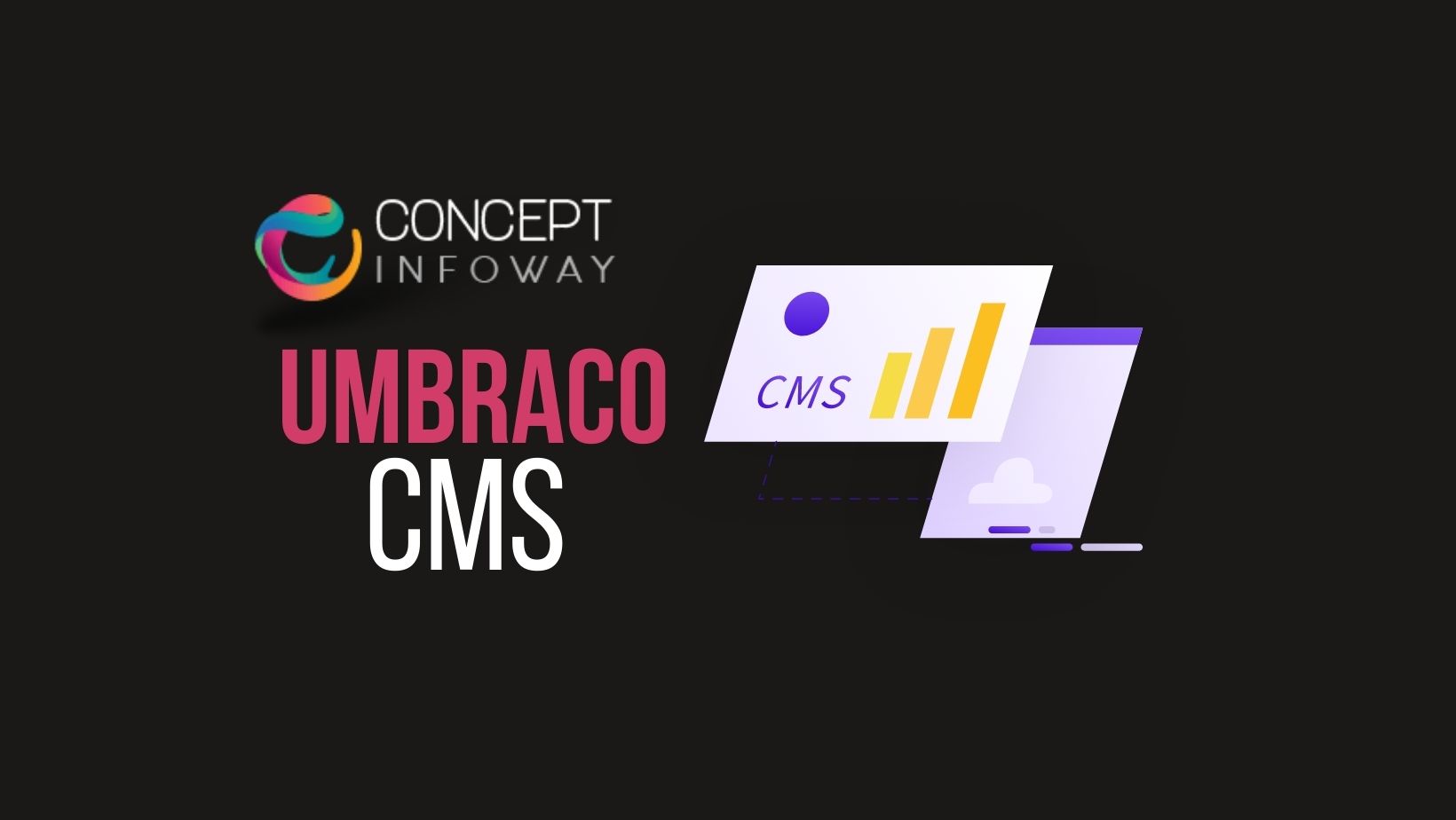 Unveiling the Power of Umbraco CMS: Empowering Web Development with Concept Infoway
Umbraco CMS has emerged as an eminent content management framework, bestowing web developers with the capability to craft extraordinary digital encounters. Within the confines of this blog, we shall embark on a journey into the realm of Umbraco CMS and unravel the way Concept Infoway, a prestigious Umbraco Development Company situated in India, harnesses this formidable platform to deliver avant-garde web solutions.
Understanding Umbraco CMS
Umbraco CMS is an open-source content management system built on the Microsoft .NET framework. It provides a flexible and scalable platform for managing website content, enabling developers to create engaging and dynamic websites. With its user-friendly interface and extensive customization capabilities, Umbraco CMS offers a versatile solution for businesses of all sizes.
The Role of Umbraco CMS in Web Development
Umbraco CMS plays a pivotal role in web development, offering a range of features and functionalities that enhance the development process and user experience. It provides intuitive content management and organization, allowing users to create, edit, and publish content seamlessly. With built-in SEO-friendly features and optimization capabilities, Umbraco helps businesses optimize their websites for search engines and improve visibility.
Additionally, Umbraco CMS offers multilingual and localization support, making it ideal for businesses targeting global audiences. The platform also integrates smoothly with third-party applications and systems, enabling developers to create powerful and integrated web solutions.
Umbraco CMS: A Perfect Fit for Businesses
Umbraco CMS is a versatile platform suitable for businesses of all sizes and industries. Its flexibility allows developers to tailor the CMS to specific business needs, making it an ideal choice for both small-scale websites and complex enterprise applications. Umbraco also offers industry-specific solutions and extensions, providing specialized functionality for sectors such as e-commerce, healthcare, and more.
Case studies highlighting successful implementations using Umbraco CMS demonstrate its adaptability and effectiveness in meeting diverse business requirements. Concept Infoway, with its expertise in Umbraco development, has successfully utilized the platform to deliver tailored solutions for various clients across different industries.
Key Features and Functionality of Umbraco Content Management System
Umbraco CMS offers a rich set of features and functionality that empower developers to create exceptional websites and applications. Content creation and editing capabilities allow users to manage content effortlessly, while media management ensures optimized handling of images, videos, and other media assets. Umbraco's template customization and design flexibility enable developers to create visually stunning websites that align with brand identity.
User management and permissions ensure secure access and efficient collaboration among team members. Additionally, Umbraco CMS provides e-commerce capabilities, allowing businesses to create and manage online stores with ease. Its responsive design and mobile-friendly features ensure seamless user experiences across various devices.
Umbraco CMS Development Process
The development process for Umbraco CMS involves several stages. It begins with requirements gathering and planning, where client needs, and project objectives are defined. Installation and setup of Umbraco CMS follow, ensuring a solid foundation for development. Customization and extension development tailor the Content Management Stystem to meet specific requirements, while content migration and integration bring existing data into the Umbraco environment.
Testing and quality assurance ensure a bug-free and optimized solution before launching. Concept Infoway follows a meticulous approach to Umbraco CMS development, ensuring each project is executed with precision and attention to detail.
Advantages of Choosing Concept Infoway for Umbraco Development
Concept Infoway stands out as a trusted Umbraco Development Company, offering unparalleled expertise and experience in leveraging this Content Management Stystem. With a skilled team of developers and designers, they can deliver highly customized and visually captivating websites and applications. Their client-centric approach ensures that projects are tailored to meet individual business needs and objectives.
With comprehensive project management capabilities, Concept Infoway ensures timely delivery and seamless coordination throughout the development process. They also provide ongoing support and maintenance services to ensure the long-term success of Umbraco-powered solutions. Numerous success stories and client testimonials testify to the quality and effectiveness of their Umbraco development services.
Future of Umbraco CMS and Concept Infoway's Commitment
Umbraco CMS continues to evolve, with a roadmap that includes exciting new features and enhancements. As a leading Umbraco Development Company, Concept Infoway remains committed to staying at the forefront of Umbraco development. They continuously strive for improvement and innovation, keeping pace with industry trends and technologies to deliver top-notch solutions to their clients.
Umbraco CMS empowers web developers to create exceptional digital experiences, and Concept Infoway excels in leveraging this powerful platform to deliver cutting-edge web solutions. The flexibility, scalability, and customization capabilities of Umbraco Content Management System make it a perfect fit for businesses of all sizes and industries.
By choosing Concept Infoway as your Umbraco Development Company, you can unlock the full potential of this robust Content Management System and elevate your online presence. Explore Concept Infoway's Umbraco development services today and embark on a journey towards unparalleled web success. Feel free to contact us for any inquiries or to learn more about how we can empower your web development projects with Umbraco CMS. You can also share your requirements with us on Facebook and Instagram.
Recent News Post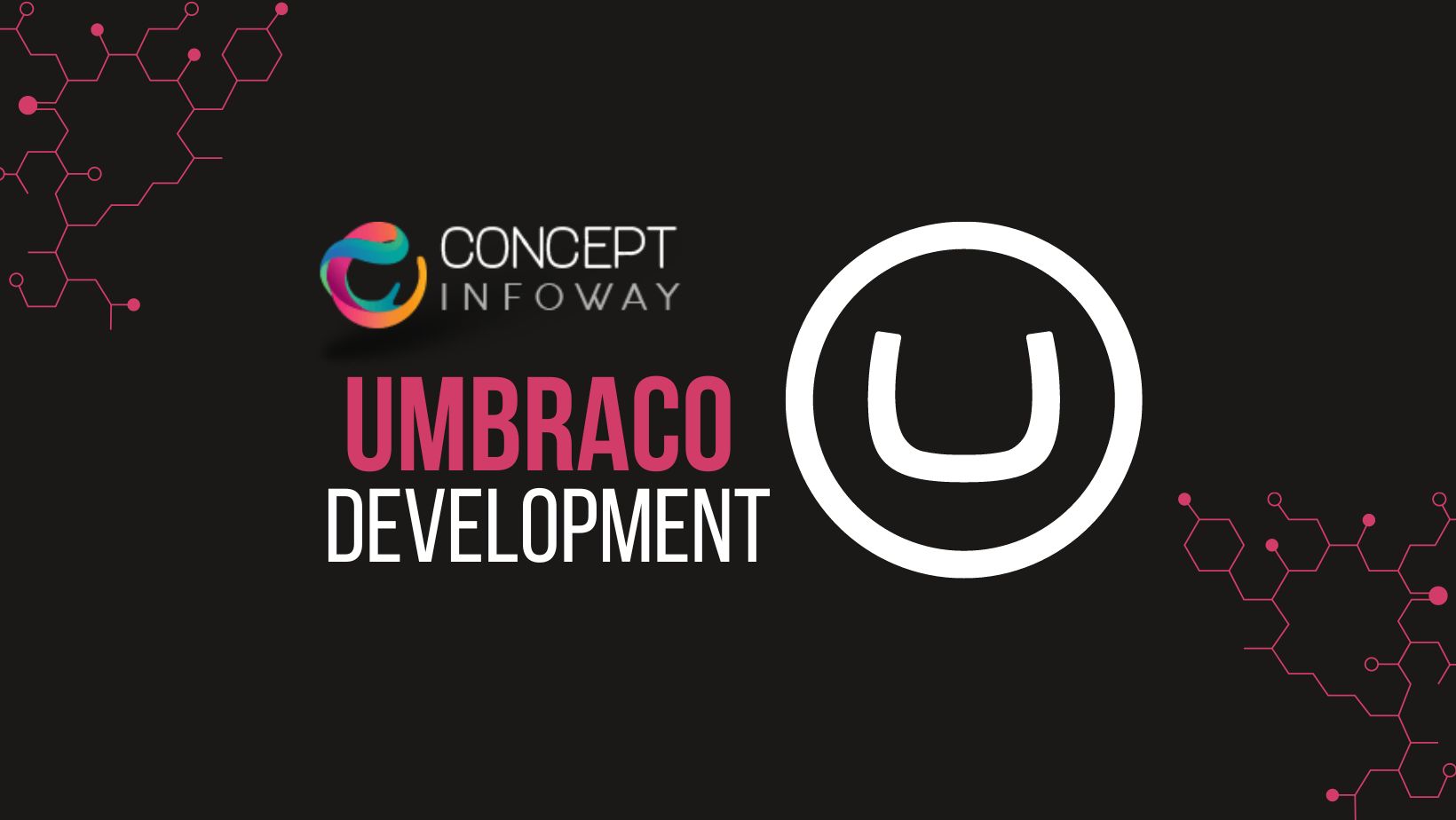 Umbraco Development: Empowering Digital Solutions with Concept Infoway
In today's digital landscape, having a robust and flexible content management system (CMS) is vital for businesses to...
View More
Content Management System – Manage Your Website by Your Own!
Internet presence have become a must urge for almost every industry and business enterprise, these days. Almost every...
View More