Why Custom Software Development with ASP.NET is More Rewarding
Every time, the readily available software and web applications may not necessarily serve your business purposes. Hence, in such scenarios, you have to go for custom software development to meet the evolving needs arising from your customers and budding work procedures. Custom software development offers a ton of advantages over readily business software and web applications offered in the market. It becomes more rewarding for your business when you opt for outsourcing software development with a powerful platform such as ASP.NET.
Here are top business advantages of custom software development with asp.net, and they are as follows:
The popularity of custom software development with asp.net has grown exponentially in the last few years for a number of different reasons.
More Productivity – A custom software developed as per business requirements, undoubtedly increases the productivity. It breaks complex business processes into smaller fragments so that the deliverables are completed in shorter iterations. Furthermore, it ensures that the professionals don't get distracted and stays focused on the project, and when the problem arises, they are more identified and solved quickly.
Increased Morale of Programmers – There are programmers who love to accomplish their tasks into smaller achievable fragments, rather than huge overwhelming tasks that may lack clarification. This assist programmers in identifying accomplishments and better measure progress, which tends to surge overall morale both individually and on a team.
Enhanced Communication – Custom software development improves communication between the business partners and other professionals involved in a project. Flawless and enhanced communication creates to solid team bonds and project clarity.
High-Quality End Product – A custom software divides a large project into smaller units that are easier to test and validate along the way. This leads to fewer errors and higher overall quality.
Concept Infoway is one of the most reputable software companies offering bespoke ASP.NET, ASP.NET Zero, ASP.NET Core, ASP.NET Boilerplate, Umbraco, Kentico, C#, Sharepoint, PowerBI etc development solutions to a wide range of clientele.
Custom software development with ASP.NET yields some more advantages for business leaders, project managers, software developers and many others. If you are in need of a custom software for the smooth functioning of your business processes, then feel free to share your requirements with our asp.net developers. You can also contact us to know, Why ASP.NET Development is More Rewarding for Businesses in the USA, UK, and Australia.
Recent News Post

Benefits of Outsourcing Software Development to India
The most successful business strategy adopted by organizations worldwide today is certainly outsourcing their software development requirements to...
View More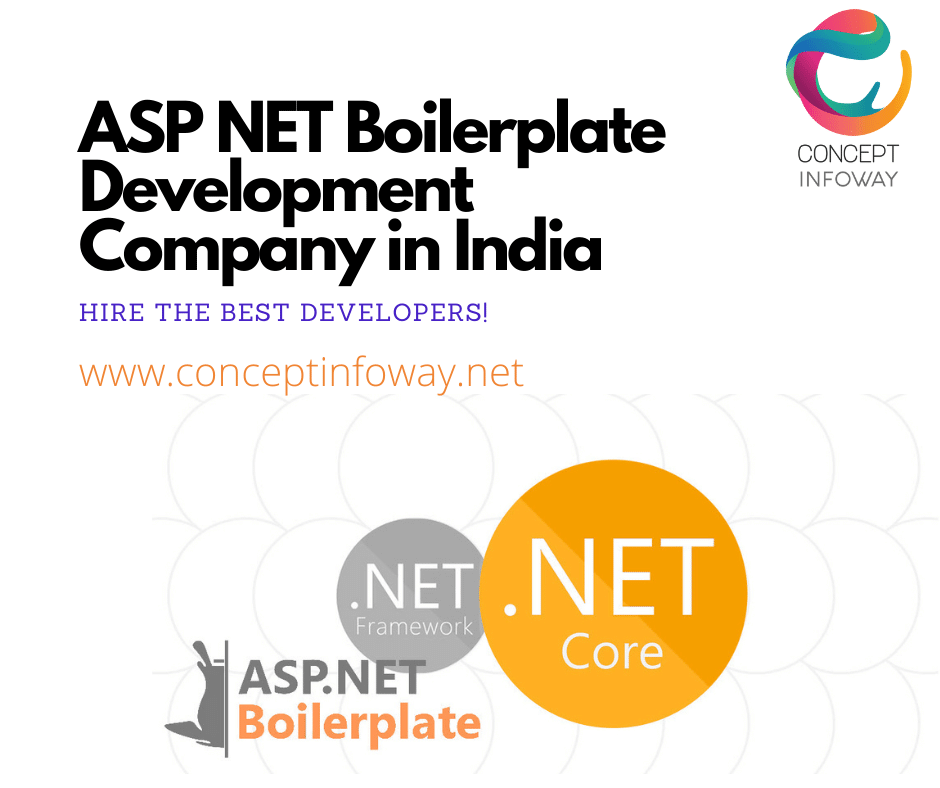 ASP.NET Boilerplate Development Company in India – Hire The Best Developers!
ASP NET Boilerplate Development in India Do you need the best ASP.NET Boilerplate development company in India? Do...
View More