Why You Should Consider Joomla!
Why You Should Consider Joomla!
Having a powerful and intuitive CMS is equally important as having a beautiful-looking website. A CMS (Content Management System) is a backend web application, which allows a website owner to create and modify the digital content, including text, images, videos, graphics, and other elements, of their website.
While there are plenty of CMS applications available out there today, Joomla is one of the most powerful and popular of them all. There are many reasons behind its popularity and here are some of them, why you should consider Joomla.
1. It is Free
The main benefit of Joomla is that it is completely free! Anyone can download and use this powerful CMS application without paying a single penny.
2. It is Open Source
Released under the GNU General Public License, Joomla is an Open Source CMS. Being Open Source, Joomla developers or those who are familiar with PHP Programming can modify the source code as they seem fit without worrying about any infringement.
3. Powerful Template Management System
Joomla has a powerful template management system which you can use efficiently to manage the web design in order to make it look precisely the way you want. The system offers an exceptional visual control that allows you to customize every part of your web page.
4. It is Search Engine Friendly
Joomla has plenty of SEO extensions (plugins) that allow you to make your site search engine friendly. Most Joomla extensions are free and allow you to control the important website's meta information both automatically and manually. Installing the SEO extension is also pretty straightforward. Apart from the SEO extensions, Joomla by default allows creating search engine friendly, human readable URLs, which are helpful for both search engines and humans.
5. Multilingual Support
With Joomla CMS, you can easily create your website in over 65 languages without installing a third party extension. Creating a multilingual website enables the business to reach out to a much larger audience.
6. Better Security
Joomla has a special security team, the JSST (Joomla Security Strike Team), which oversees the Joomla project's security and vulnerability issues and addresses them in an efficient manner. Because of the presence of JSST and its efforts, the Joomla CMS is comparatively more secured than other CMSs.
7. Plenty of Extension
Joomla has over 7,500 extensions (plugins) available, using which Joomla developers can scale up a website and increase its functionality. Joomla also has excellent Ecommerce extensions, which help convert a site to a powerful online store. Both free and paid extensions are available for Joomla.
In addition to these, Joomla has many other things that make it popular, such as huge community support, regular updates, and good documentation to name a few. Considering Joomla overall is an excellent CMS solution for any website.
If you need help with Joomla development or are seeking experienced Joomla developers for hire to work on your project, contact Concept Infoway.
Concept Infoway is an expert Joomla development company in India from where you can hire Joomla developers for your unique requirements. Being an expert Joomla development company, Concept Infoway specializes in:
Joomla Ecommerce Development
Joomla Web Application Development
Joomla Module Development
Joomla Theme Development
Joomla Maintenance & Support
To learn more about our Joomla development services, visit https://cipl-nextjs.azurewebsites.net/technology/joomla-development-company-in-india/.
If you have any questions regarding our Joomla development services, contact us directly at info@conceptinfoway.com or +91 98250 31415.
Recent News Post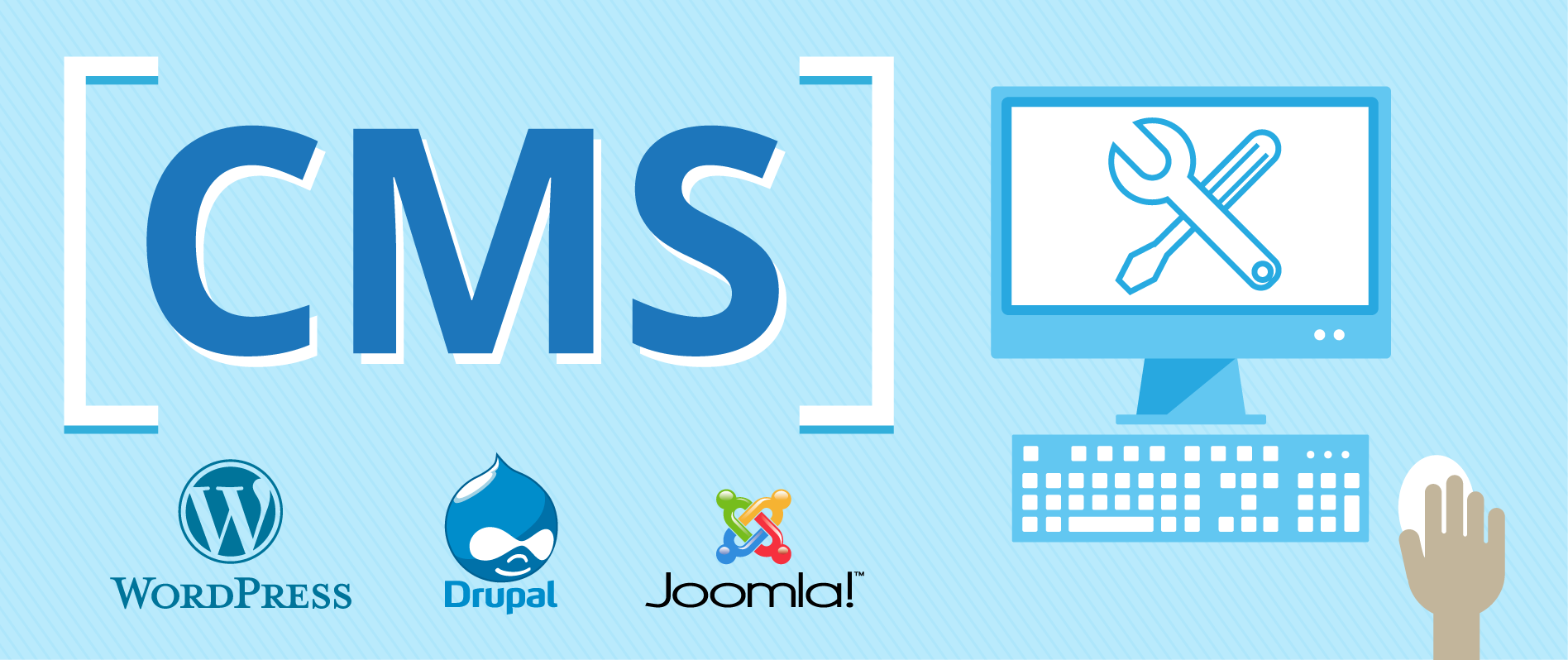 WordPress vs Joomla vs Drupal
When it comes to CMS website development, you have a lot of options. But, from all those options,...
View More

Why You Should Consider Joomla!
Why You Should Consider Joomla! Having a powerful and intuitive CMS is equally important as having a beautiful-looking...
View More