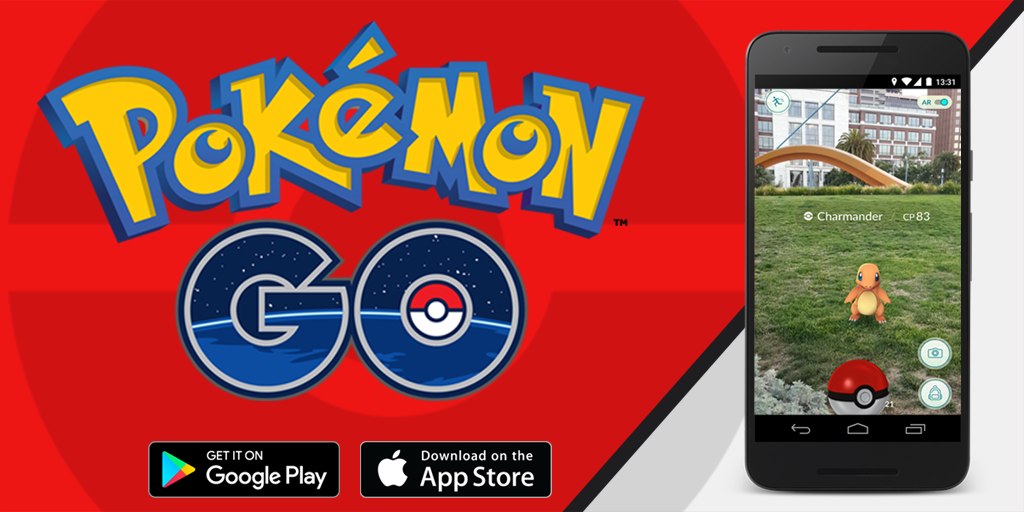 Create Mobile Apps Like Pokémon Go!
Image Courtesy: pokemongo.com
Wow! A mobile app did the wonders again… who would have guessed that just a single mobile app could make a company rich again? Yes, I am talking about Pokémon Go, a game app, which was developed and published by Niantic Inc., once an Alphabet Inc. or Google's subsidiary.
The company that benefited, from the launch of Pokémon Go, which I am talking about is not Niantic Inc., however! It is Nintendo – one of the stakeholders of the Pokémon media franchise. Pokémon Go launched on July 6, 2016, and just the next day, Nintendo's share price spiked up by 10%. Within a week, the share prices were up by a whopping 50%. Nintendo owns only 33% stake in the franchise and receives only 30% sales revenue from Pokémon Go. Yet, within five days, the company's market value increased by US$9 billion! Currently, Nintendo's stock value is more than double to what it was before the release of Pokémon Go. Also, Nintendo's market value is now more than Sony! Pokémon Go has been released in a few countries and plans of releasing it in other countries are currently in the process. This means more revenue is still to come from the sales in other countries. The whole Pokémon Go thing indeed, proved really big, at least, for Nintendo.
So, the thing here is that a mobile app can make a colossal difference to a business. It can open doors of big fortune, for the business. The only thing is that the mobile apps, whether iPhone or Android or both, need to be built immaculately. Yes, the mobile app should be enticing, well-functioning, and free from any errors. Marketing efforts are also needed to be made to make the app popular, at least in the App Store or Google Play Store or both.
You can also get such a revenue-generating app developed for your business. Just approach a good mobile app development company, like Concept Infoway Pvt. Ltd., that has experienced iPhone app developers and Android app developers, who can help build flawless iPhone apps and Android apps.
At Concept Infoway, we do things systematically. We have been in business for 17 years now, and we know that our clients need solutions, whether website solutions or mobile app solutions, which prove fruitful for their business. Therefore, when you need web development solutions or mobile app development solutions, you can approach us with confidence, always.
Have a brilliant mobile app idea in mind? Need expert iPhone app developers or Android app developers to realize your mobile app idea? Just contact us for a no obligation quote at sales@conceptinfoway.com.
Recent News Post

Discover New Business Horizons with Unmatched iPhone Application Development Service in India
Apple Inc. is known for designing and delivering class-products to human civilization. As a part of its act...
View More

HTML5 Mobile App Development – When You Need a Solution for Universal Mobile App
Hypertext Markup Language 5 or commonly known as HTML5 is a markup language for structuring and creating contents...
View More