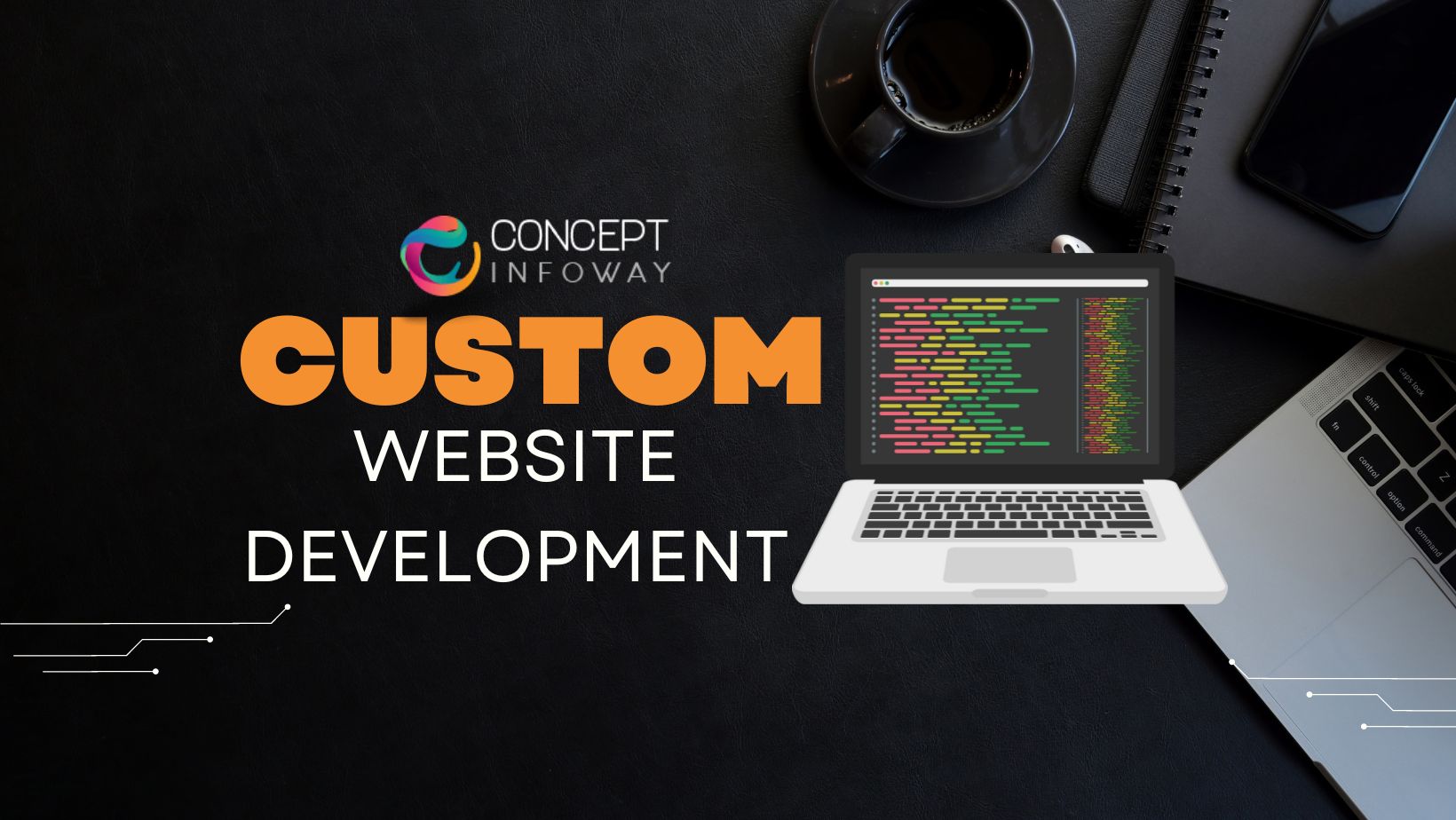 Custom Website Development: Empowering Your Online Presence with Cutting-Edge Technologies
Alex
May 22, 2023
CakePHP Development
,
Codeigniter Development
,
Craft CMS Development
,
Custom CMS Development
,
Custom CRM Development
,
Custom Development
,
eCommerce Website Development Services
,
Joomla Development
,
Laravel Development
,
Open Source Development
,
PHP Web Development
,
UI/UX Design Company
,
Web Design and Development
,
WooCommerce Development
,
WordPress Customization
,
WordPress Development Company
In today's digital age, having a captivating and functional website is crucial for businesses to thrive. A custom website tailored to your unique requirements and goals can be a game-changer. Concept Infoway, a leading web development company in India, excels in crafting custom websites that not only impress visitors but also deliver exceptional user experiences. With a team of expert web developers, Concept Infoway combines innovative design, advanced technologies, and search engine optimization (SEO) techniques to ensure your online success. In this article, we will delve into the world of custom website development, exploring various technologies such as ASP.NET and PHP that Concept Infoway employs to create powerful and dynamic web solutions.
Understanding Custom Website Development:
Custom website development involves the creation of a unique online presence tailored specifically to your business needs. Unlike generic templates or themes, custom websites offer unparalleled flexibility, scalability, and personalization. By understanding your target audience, industry, and objectives, Concept Infoway's team of experts crafts bespoke websites that resonate with your brand identity and help you stand out from the competition.
Leveraging ASP.NET for Custom Web Development:
ASP.NET is a robust framework developed by Microsoft, widely recognized for its reliability and scalability. With its extensive set of tools and libraries, ASP.NET empowers developers to build dynamic, high-performance websites and web applications. Concept Infoway harnesses the power of ASP.NET to create custom websites that are secure, efficient, and capable of handling complex functionalities. Whether it's an e-commerce platform, a content management system (CMS), or a web portal, ASP.NET enables Concept Infoway to deliver tailored solutions that align with your business objectives.
Empowering Custom Web Solutions with PHP:
PHP is a versatile and widely adopted open-source scripting language, renowned for its flexibility and extensive community support. Concept Infoway's team of PHP experts utilize this powerful language to create dynamic websites and web applications that cater to diverse business requirements. By harnessing PHP's vast ecosystem of frameworks and libraries, such as Laravel and Symfony, Concept Infoway develops custom websites with seamless integrations, excellent performance, and scalability.
Responsive Web Design:
In today's mobile-dominated era, having a responsive website is imperative. Concept Infoway understands the significance of delivering an exceptional user experience across different devices and screen sizes. By implementing responsive web design techniques, such as fluid layouts and media queries, they ensure your custom website adapts seamlessly to smartphones, tablets, and desktops, maximizing engagement and conversions.
SEO and Copywriting Expertise:
Concept Infoway goes beyond web development and incorporates SEO and copywriting expertise into their custom website projects. By employing keyword research, on-page optimization, and technical SEO best practices, they ensure your website is optimized for search engines, improving its visibility and driving organic traffic. Additionally, their skilled copywriters create compelling, persuasive content that captivates your target audience and effectively communicates your brand message.
Integration and Third-Party Services:
Concept Infoway understands the importance of seamless integration with third-party services and systems. Whether it's integrating payment gateways, customer relationship management (CRM) tools, or social media platforms, they leverage APIs and web services to streamline your business processes and enhance user experience.
Custom website development is the key to establishing a strong online presence and achieving your business goals. With their team of expert web developers, Concept Infoway combines cutting-edge technologies such as ASP.NET and PHP with SEO and copywriting expertise to create custom websites that captivate visitors, deliver exceptional user experiences, and drive business growth. Feel free to connect with us on Facebook and Instagram to share your requirements or get in contact with us!
Recent News Post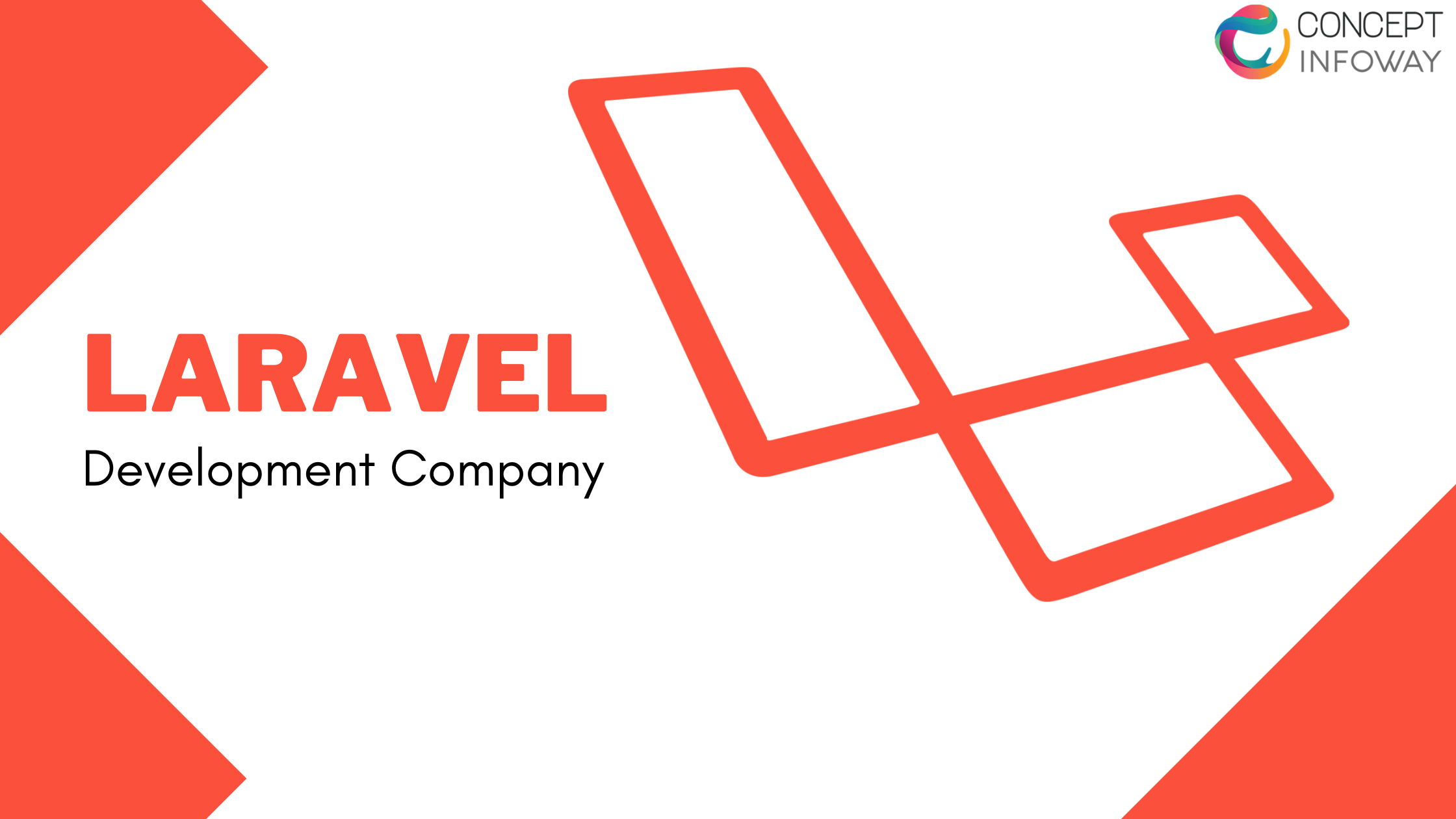 Best Laravel Development Company in India
Preparing to start your next Laravel project, or just wondering what sets us apart from other Laravel developers...
View More

Choosing the Best E-commerce Development Company
When it comes to creating an online store, it will be in your best interest to seek out...
View More