Contact Us for Your CMS Development Requirement
and we will get back to you asap.
Custom CMS Web Development Services and Solutions
Keeping the website looking fresh, from time to time, is beneficial. With a well-built, easy-to-use CMS web solution, a business can keep its website looking new. We are the best Custom CMS web development company in India which help our clients to keep their websites up-to-date. Empower your online presence with our top-notch CMS web development services in India. As a leading CMS web development company in India, we deliver dynamic, user-friendly websites tailored to your unique business needs, making content management a breeze.
CMS Development Solutions
At Concept Infoway, we have expertise in both Open Source and Microsoft technologies. This expertise enables us to deliver exceptional CMS development solutions that are intuitive and functional. With our CMS web development expertise, we can create a system that gives our clients a total control of their websites. Hire our CMS web developers for a beautiful system that allows you to:
Add, modify, and delete texts and images on the fly
Manage website banners as well as templates and themes
Multiple sites management and their users and groups
Manage the site's users and groups permission
And more…
CMS Development Company
Our Custom website designer makes sure to build website content engaging. It will attract the attention of the visitors and at the same time will be easy to understand. Concept Infoway is a CMS development company with full-fledged custom website development solutions. We have certified and experienced CMS custom website designers who are masters of their field.
Hire CMS Web Developers
Concept Infoway is a CMS website development company and website design agency that has delivered around 4000+ projects to global clients. We have earned our client's trust with our teamwork and offering them the needful strategies. To prepare a successful website; we not only imply CMS development services but also ensure to conduct digital marketing strategies and rank your website higher in SERPs. After all, the main goal is to get maximum visitors and convert them into potential customers.
Hire experienced CMS web developers from India at Concept Infoway today for CMS development.
Category: CMS
Tags: CMS System, CMS Website, Content Management System, Offshore Software Development
CMS Development Company
CMS Development Services We Offers
Custom CMS development

In creating a customized Content Management System (CMS), we follow a structured approach. We start by defining the essential feature set and selecting the right technology stack. We then design the CMS architecture and user-friendly UX/UI. After thorough development and testing, we provide user training. We continue to offer support and evolve the CMS as needed to meet your changing requirements.

Platform-based CMS development

In platform-based Content Management System (CMS) development, we start by selecting the most suitable features within the chosen platform. We seamlessly integrate it with your existing systems, prioritize user experience, and extensively test for performance and reliability. Post-deployment, we offer user training and continuous support to ensure your CMS operates smoothly and evolves with your business.

CMS module development

In creating a CMS module tailored to your needs, we follow a structured approach. We begin by crafting a detailed requirements specification. Then, we design the module's architecture, UX, and UI. After development and seamless integration with your CMS, we rigorously test the module to ensure its performance and reliability meet your expectations.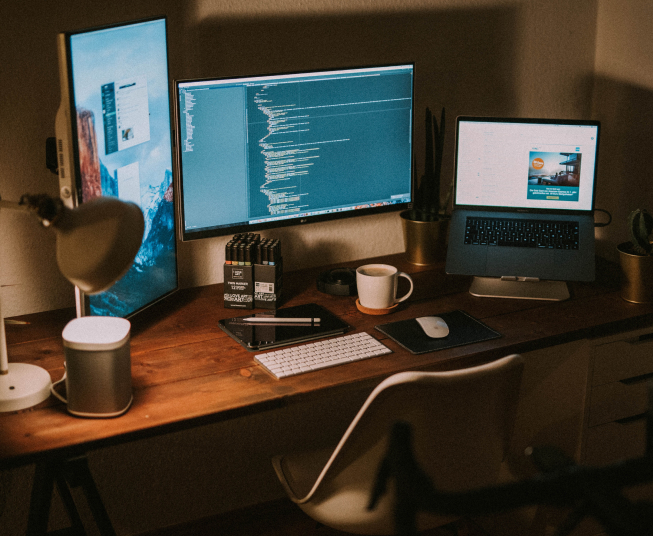 Why Concept Infoway For CMS Development?
Seamless Upgrades with reliable security
Simplified Technology solutions
Faster Delivery, Post-delivery support
Transparent and open communication channels
High-Performance and Scalable solution
Hire CMS Developers
Empowering Growth through Hiring
How Our Hiring Model Makes It Possible
Fixed Cost
If you know your requirement and have the precise information of what would like to achieve then Fixed Cost Approach is just for you.
Hourly
Want to develop an API or perhaps would like to conduct a research or a business / technical analysis then our Hourly based approach is just for you.
Hire a Developer
If you think that a project will last for a considerable amount of time, and the project requires a particular skillset then you can hire our dedicated developer, who will work exclusively for your project for a pre-defined timeline.
Why Us
Save Up To 50 % Cost
Scalable Team
Diverse Skills
Quick Responses
Proven Methodologies
Confidentiality
Intellectual Property Protection
Testimonials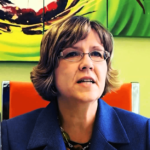 Marla | Houston, USA
Frequently Asked Questions - FAQs
A CMS web development company specializes in creating websites using Content Management Systems (CMS). These systems allow users to easily manage and update website content without extensive technical knowledge. CMS web development companies provide customized solutions based on CMS platforms to meet the unique requirements of businesses and organizations.
A CMS web development company can benefit your business in India by providing a user-friendly and scalable website that allows you to easily manage and update content. With a CMS, you can add, edit, and delete website content without relying on technical support, enabling you to keep your website up to date and relevant to your target audience.
Web development companies in India work with various CMS platforms, including popular ones such as WordPress, Joomla, Drupal, Magento, Shopify, and more. They can assess your business needs and recommend the most suitable CMS platform based on factors such as scalability, customization requirements, ease of use, and budget considerations.
Yes, a CMS web development company can customize the design of your website to align with your brand identity and meet your specific requirements. They can create custom themes or templates, implement unique design elements, and ensure that your website reflects your brand's visual identity and enhances the user experience. Contact us today to learn more about customization optimizations available for you.
Absolutely! A CMS web development company can help migrate your existing website to a CMS platform. They can assess your current website's structure and content, plan the migration process, transfer data to the CMS platform, and ensure a smooth transition while preserving the integrity of your website's design and functionality.
A CMS-based website can be enhanced with various features and functionalities based on your business needs. These may include e-commerce capabilities, social media integration, search functionality, membership systems, blogs, or news sections, contact forms, image galleries, and more. A CMS web development company can customize and integrate these features into your website.
Yes, a CMS web development company can provide training on using the CMS platform to manage and update your website content. They can offer comprehensive training sessions or provide documentation and tutorials to help you understand the CMS interface, content editing, media management, and other key functionalities.
The time required to develop a CMS-based website depends on factors such as the complexity of the project, the number of pages and functionalities required, the customization level, and the collaboration process between the company and the client. A CMS web development company will provide you with an estimated timeline based on your specific project requirements. Get in touch with us to get the perfect development timeline of your project.
Yes, many CMS web development companies in India offer ongoing support and maintenance services. They can provide technical support, perform regular updates and security patches, monitor website performance, and assist with any issues or enhancements you may require after the website is launched.
The cost of CMS web development services in India varies depending on factors such as the complexity of the project, the customization requirements, the CMS platform chosen, and the expertise and reputation of the web development company. It's recommended to discuss your project requirements and obtain a detailed quote from the company before making a decision. Get a free analysis and quote of your requirement.