Contact Us for Your Requirement
and we will get back to you asap.
Hire Open-Source Developers for Cost-effective Web Solutions
If you are looking for exceptional website, eCommerce site, CMS or web app solutions that are extensible, dependable, and affordable, then you can rely on various Open Source Technologies and our experience and proficiency.
Hire Open Source Developers
Concept Infoway is an Open Source development company in India, and we have some of the best Open Source developers who are experienced and skilled in popular Open Source frameworks and programming languages. These skilled Open Source developers can help our clients obtain world-class website, Ecommerce site, CMS, and web app solutions using the Open Source platform. Hire experienced Open Source web developers in India at Concept Infoway today.
Categories: CMS, eCommerce Website Development, Web Application Development
Tags: CMS System, CMS Website, eCommerce Development, eCommerce Platforms, eCommerce Solutions, eCommerce Website, eCommerce Website Design, Offshore Software Development, Web Application Development Company, Web Application Development Services, Website Design, WordPress eCommerce
Open Source Development Company in India
With Our Mastery in Open Source Platform, We Can Perform
Open Source Development Solutions
With Our Experience & Expertise We Provide
Empowering Growth through Hiring
How Our Hiring Model Makes It Possible
Fixed Cost
If you know your requirement and have the precise information of what would like to achieve then Fixed Cost Approach is just for you.
Hourly
Want to develop an API or perhaps would like to conduct a research or a business / technical analysis then our Hourly based approach is just for you.
Hire a Developer
If you think that a project will last for a considerable amount of time, and the project requires a particular skillset then you can hire our dedicated developer, who will work exclusively for your project for a pre-defined timeline.
Why Us
Save Up To 50 % Cost
Scalable Team
Diverse Skills
Quick Responses
Proven Methodologies
Confidentiality
Intellectual Property Protection
Testimonials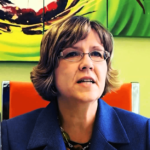 Marla | Houston, USA
Frequently Asked Questions - FAQs
Open source development refers to the practice of creating software or applications using open source technologies and frameworks. Open source software is freely available, and its source code can be modified, distributed, and customized by developers. Open source development offers flexibility, cost-effectiveness, and a vibrant community for collaboration. Contact us for your open source development needs.
Choosing Concept Infoway as an open source development company provides several advantages. Open source technologies offer cost savings as they eliminate licensing fees. Open source solutions are highly customizable, scalable, and supported by a large community. Open source development companies have expertise in leveraging open source technologies to build robust and innovative solutions tailored to your specific requirements.
Yes, Concept Infoway offers custom open source development services. They can customize open source solutions to align with your specific business requirements, ensuring that the solution is tailored to your unique needs and provides the desired functionality, user experience, and scalability.
Yes, Concept Infoway can assist you in migrating your existing application to an open source platform. Whether you want to migrate from a proprietary system to an open source solution or upgrade your current open source application to a newer version, their experienced team can handle the migration process smoothly and efficiently.
Open source development offers numerous benefits for businesses. It provides cost savings by eliminating licensing fees associated with proprietary software. Open source solutions are highly customizable and can be tailored to meet specific business requirements. Additionally, the large community of open source developers ensures continuous improvement, updates, and security enhancements.
Yes, Concept Infoway offers ongoing support and maintenance services for open source solutions. They provide regular updates, bug fixes, security patches, and technical support to ensure the smooth functioning and security of your open source application.
Open source software can be as secure as proprietary software, if not more. The open source community actively identifies and addresses security vulnerabilities, leading to quick fixes and updates. Moreover, open source software undergoes rigorous scrutiny by developers worldwide, making it more transparent and reliable in terms of security.
Yes, Concept Infoway can integrate third-party applications, APIs (Application Programming Interfaces), or web services into your open source solution. Whether you need to integrate payment gateways, social media platforms, CRM systems, or other external services, their team can handle seamless integrations to enhance the functionality and user experience of your application.
To request a consultation with Concept Infoway for open source development services, you can visit their website and fill out the contact form or reach out to their team via email or phone. They will be happy to discuss your requirements, provide you with a detailed consultation, and offer tailored solutions for your business.