Contact Us for Your Requirement
and we will get back to you asap.
Hire Open-Source Developers for Cost-effective Web Solutions
If you are looking for exceptional website, Ecommerce site, CMS or web app solutions that are extensible, dependable, and affordable, then you can rely on various Open Source Technologies and our experience and proficiency.
Concept Infoway is an Open Source development company in India, and we have some of the best Open Source developers who are experienced and skilled in popular Open Source frameworks and programming languages. These skilled Open Source developers can help our clients obtain world-class website, Ecommerce site, CMS, and web app solutions using the Open Source platform. Hire experienced Open Source web developers in India at Concept Infoway today.
Open Source Development Company in India
With Our Mastery in Open Source Platform, We Can Perform
Open Source Development Solutions
With Our Experience & Expertise We Provide
This is How We Work
Choose Your Model
Fixed Cost
If you know your requirement and have the precise information of what would like to achieve then Fixed Cost Approach is just for you.
Hourly
Want to develop an API or perhaps would like to conduct a research or a business / technical analysis then our Hourly based approach is just for you.
Hire a Developer
If you think that a project will last for a considerable amount of time, and the project requires a particular skillset then you can hire our dedicated developer, who will work exclusively for your project for a pre-defined timeline.
Why Us
Save Up To 50 % Cost
Scalable Team
Diverse Skills
Quick Responses
Proven Methodologies
Confidentiality
Intellectual Property Protection
Testimonials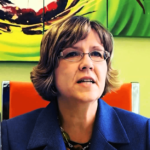 Marla | Houston, USA