Why ASP.Net Development?
Active Server Pages was Microsoft's first server side scripting language. It used to generate dynamic web pages. On the other hand, .NET is a software framework offered by Microsoft that runs primarily on Microsoft Windows. Together, Microsoft's ASP.NET is a server side web application development framework. It allows the developers to design robust reliable web applications as well as websites.
Businesses, industries and organizations, are always on a constant lookout for web applications that allows them to manage and administrate their business processes easily, efficiently and effectively. These includes web applications such as customer relationship management, web content management systems, industry and business specific applications, and much more. However, for businesses having application developed is just not limitation because at the same time, they would like to ensure that the applications are safe, robust and reliable. Asp.net development services have always been the optimal solution to encompass these needs of the businesses. with robust and reliable web applications it offers the best solution.
Need of ASP.Net Development
Released in January 2002, ASP.NET is built on the Common Language Runtime (CLR) interface. It allows the asp.net developers to write the asp.net code in any supported .net languages. This flexibility allows it to provide superior control. Also it gives freedom to the developers to access and integrate multiple programming languages. However, these are all the technicality aspects. On the other hand businesses are looking for a solution in the form web applications that can meet their chronic business need. Most importantly, they are also searching for a solution which is not only meet their business aspects but is also in-budget and based on a technology that is flexible, on which they can rely on.
Asp.net is one such technology which have always encompassed these needs of the businesses for past many years. Its integration of technological paradigms such as language interoperability with CLR and SOAP (Simple Object Access Protocol) extension framework and many other features allows Asp.net to not only offer robust and reliable solution, but a solution that can perform really well and integrate with the systems. The language interoperability functionality of Asp.net allows it to support numerous other programming and scripting language which includes C, C++, C#, VB.NET, Silverlight, Ajax / jQuery, JavaScript and many more, which allows the asp.net development services to provide the perfect tailored made solution best attuning to each business requirements.
Finally, to conclude whether there is a requirement of insurance agency management software for insurance agency or customized CRM application for multiple industries, banking software for banking industry or perhaps a web content management systems, ecommerce website or a simple dynamic website for a business, asp.net development can certainly turned out to be the profitable answer that can provide quality, robust, reliable and easy to use solution for them all.
If you are searching for a reliable asp.net development company that can offer you the quality solution, on-time and in-budget then hiring a professional company from India is the right thing for you. There are few professional Microsoft Certified Asp.net development company in India who can suffice your requirement by providing you the right solution for your business need.
Recent News Post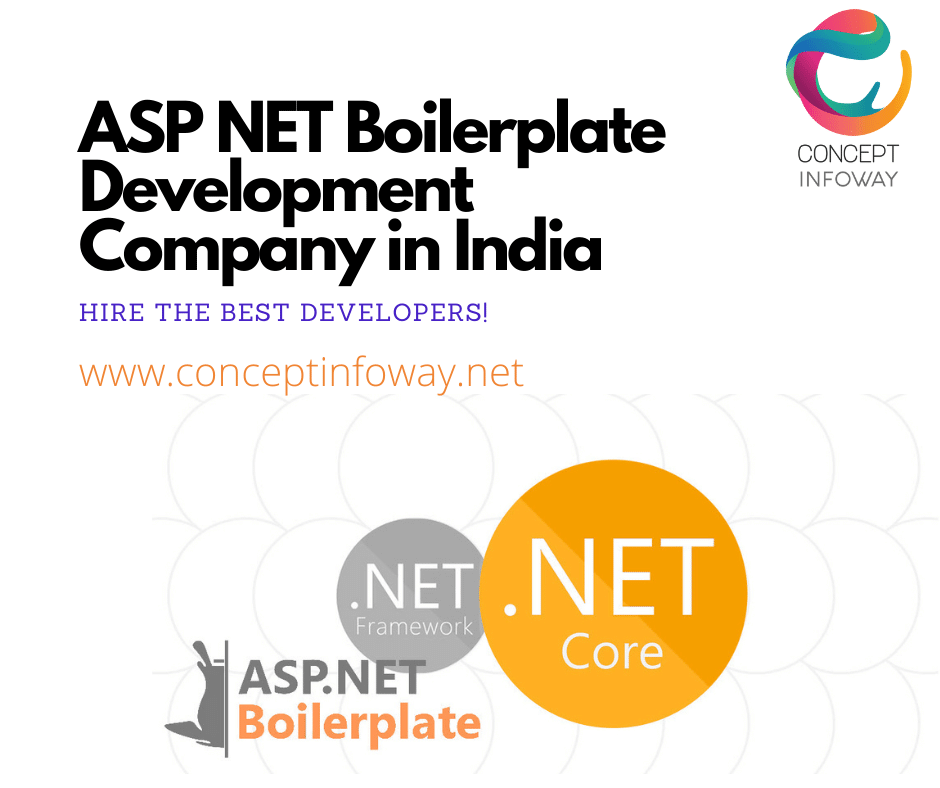 ASP.NET Boilerplate Development Company in India – Hire The Best Developers!
ASP NET Boilerplate Development in India Do you need the best ASP.NET Boilerplate development company in India? Do...
View More

Hire ASP.NET Developers for Affordable Web Solutions
Affordable Web Solutions ASP.NET is an open source (it was closed source before), server-side scripting language and web...
View More