Why You Should Still Consider SEO Services
Did you know that as of this day, in fact, as of this moment, Google.com is the most visited site on the web? Google has indexed trillions of web pages! Now, with so many pages, it can be difficult to gain traffic to your site, from where web visitors can then be converted into customers. Search engine optimization (SEO) is the answer to draw visitors to your site.
SEO is imperative. Studies have shown that over 90 percent of online experiences, that is people landing on the websites, begin with search engines. Furthermore, the studies also show that more than 70 percent of people never look past the first page of the search engine. Looking at this, you do not have much option than to consider SEO services to optimize your site and gain rankings so that people can find your website where it matters the most – somewhere in the first page of the popular search engines.
Of course, you can optimize your site on your own, but it requires certain SEO skills and a considerable amount of your time. You may easily gain some SEO skills from the internet – there are plenty of blogs and articles available. However, the ultimate problem you may face is the time that you need to spare to carry out the SEO activities on your site. Search engine optimization is a time-consuming job. The amount of time it takes for you to carry out all the SEO activities can substantially impact your daily business operations. For that reason, it will be in your best interest to engage a search engine optimization company, like Concept Infoway, which has skilled SEO specialists who can take care of all the optimization activities of your site.
Concept Infoway is one of the leading search engine optimization companies in India from where you can hire SEO experts for effective SEO services. We have considerable experience and extensive skills to carry out various on-page and off-page SEO activities for your site to improve its ranking in Google, Bing, and Yahoo! To discover more about our SEO services.
Apart from SEO services, we also specialize in PPC management service, which is geared towards maximizing your business exposure in Google and Bing and generating instant web traffic on your site. Learn more about our PPC management services at https://www.conceptinfoway.net/services/pay-per-click-advertising-in-india/.
Also read:
Recent News Post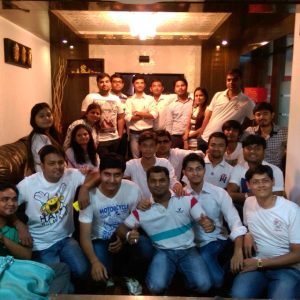 It was an amazing day, this past Saturday. We at Concept Infoway like to work smarter and party...
View More