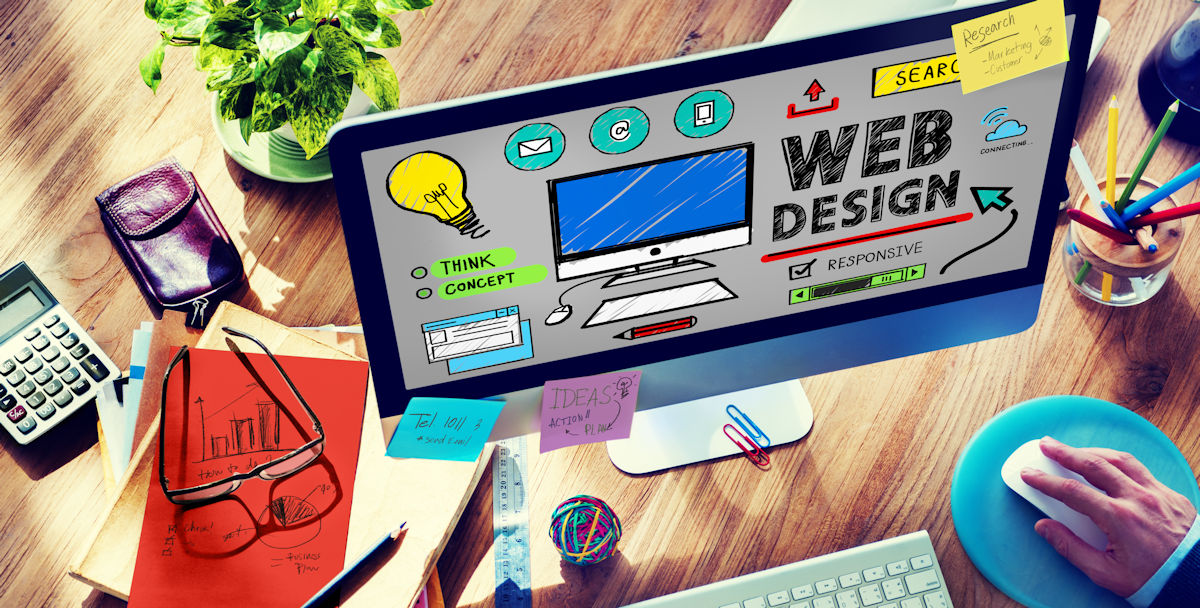 Web Design Essentials
A nice website design can help you represent your business adequately in the vast web space! It can cover everything about your business. You, however, need to represent your business in a better way because it drastically improves your chances of making a positive impression on your prospective customers. Therefore, consider the web design essentials aspect of your website seriously.
The web design of your site is of cardinal importance, and thus, you need to pay a very close attention to it. Consider the below things while designing or redesigning your website.
Keep It Clean
Simplicity is the key. A clean, yet crisp web design often stands out. You need to find the perfect balance between the graphics, content, and even the whitespaces. Alignment of everything is crucial too! The typography or font is another important aspect that you need to consider. Keeping the text clear and readable is vital. Consider the size and color of your fonts, and do not forget to use H1 and H2 tags wherever essential. Finally, put some emphasis on punctuation, spacing, and alignment of the text as well.
The Designs & Color Schemes
The kinds of designs, including the icons' designs, you choose should be in harmony with your brand and the nature of your industry. If you are into a clothing business, a website with renditions of machinery or engineering feats will do you no good – right? In the case of color schemes, be sure to pick the right one, which would not tick off your potential customers. For instance, bright florescent colors would irritate anyone.
Navigation & Sitemap
Easy navigation is one of the vital keys to a successful web design. Your web visitors, no matter how, from where, or on what page they land, should be able to explore your site easily in order to discover whatever they desire. Breadcrumbs are helpful so as the search bar, especially if your site is big or has certain levels of subpages. A clear and hierarchical sitemap is also essential for web visitors and popular search engines' crawlers alike.
Quick Loading Time
A website that takes more than 3-5 seconds to load is doomed to be forsaken forever! No one likes to wait in this fast-paced age. People want quick results. Therefore, you need to duly make sure that your website loads swiftly. Minimize or optimize the source code of your site. Optimize your database. Compress the size of the images. Update the framework or use the latest framework to build your site. Utilize the latest front-end frameworks, like AngularJS, Bootstrap, etc. to speed up your website.
Header & Footer
You need to add the header and footer to the top and bottom respectively of your site. They reveal the important links and information about your business that your customers would want to know. They may also contribute toward the SEO of your site, which might help your website do well in the popular search engines like Google and Bing.
Web designing is a meticulous process. You need to be very careful in order to ensure success. Get in touch with an experienced and reputable web design company in India, like Concept Infoway, which can help you create prolific websites.
To discover more about web design services in India that Concept Infoway offer, visit https://www.conceptinfoway.net/services/web-design-company-in-india/.
For any questions/queries or a Free, No Obligation Price Quote, contact us at sales@conceptinfoway.com and put consideration on Web Design Essentials things while developing or redesigning your site.
Recent News Post

Collaborate with Concept Infoway for Quality Web Development Services in India
Are you searching for a reliable, long-term offshore partner who can deliver quality web development services at affordable...
View More

Creating a Beautiful & Effective Landing Page
Remember your first date? You had a clean shave, tidy hair, pressed clothes – right? What was the...
View More