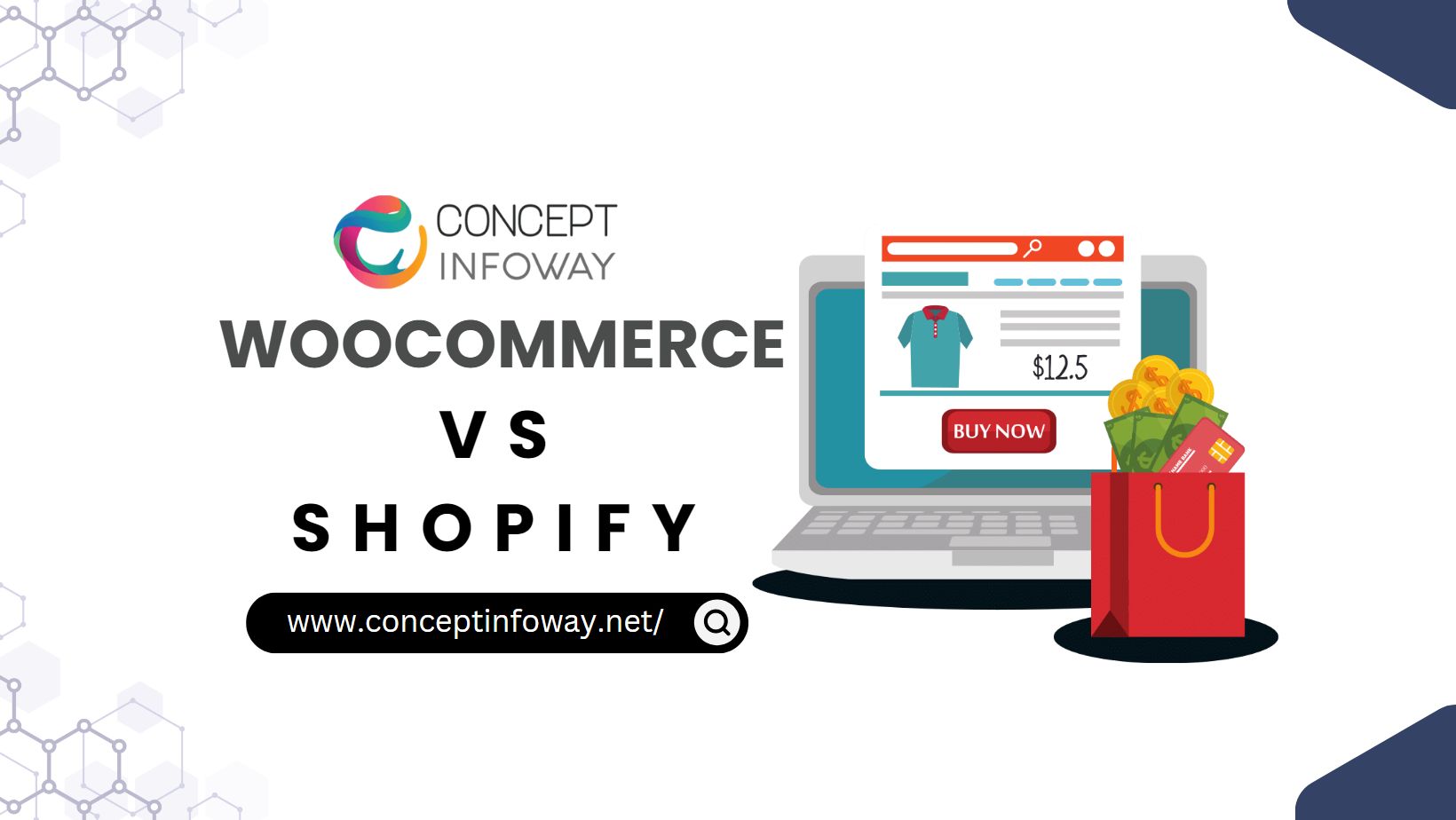 WooCommerce vs Shopify – What's Good For Your eCommerce Website Development in India?
WooCommerce and Shopify are the two best eCommerce platforms available for you now. Whether you want to develop a simple online store for limited products or a complex eCommerce website solution to sell thousands of products online, WooCommerce and Shopify can easily fulfill all your requirements. So, whatever you want to sell online, WooCommerce vs Shopify in India are the platforms that can be considered for eCommerce website development.
Both these eCommerce platforms are designed and developed in a way to accommodate the requirements of small to large-sized businesses with ease. In fact, both these platforms collectively power more than five million eCommerce websites over the web – making them the most trusted eCommerce platforms for online store development at affordable prices. In this blog, we are about to compare the features, user experience, and development cost of both these top-rated eCommerce platforms and try to find out which eCommerce platform is the best for online store development. So, let's get started.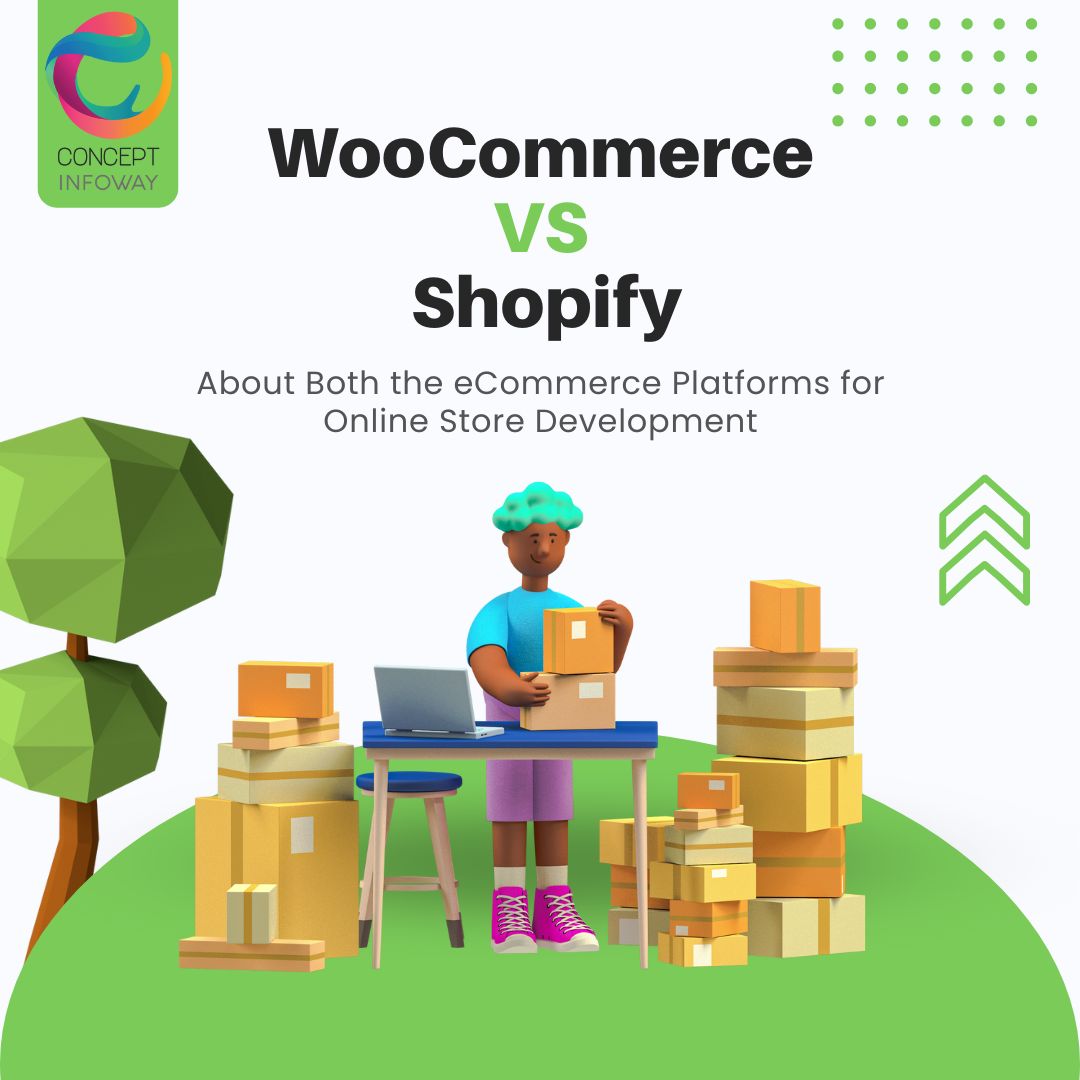 WooCommerce vs Shopify – About Both the eCommerce Platforms for Online Store Development
About Shopify: Let's first discuss when Shopify was launched and who was the brain behind such a successful ecommerce platform. Shopify was created by Tobias Lütke and Scott Lake in 2006. The creators of the platform developed an online store for snowboarding equipment, and they were not satisfied with the performance of the online store. As a result of dissatisfaction, Tobias and Scott decided to create a new eCommerce platform with amazing flexibility and features.Shopify is an out-of-the-box eCommerce platform, and it has everything you need to launch an online store in a limited time and start accepting orders. This easy-to-use platform can be customized to your unique business requirements in mind.
About WooCommerce: WooCommerce is an open-source plugin that can be attached to WordPress CMS. It was created by WooTheme and then it was acquired by Automatic in 2015. So, if you are already using WordPress, then all you need to do is install and activate the WooCommerce plugin and get started easily in no time. And, if you are not having a WordPress website, then you must own a WordPress website and then install a WooCommerce plugin to sell the products.
It is necessary that you develop a perfect WordPress website for your business, and if you are not good at WordPress Development, then you can get in touch with Concept Infoway. Concept Infoway is a WordPress development company, and we can help you design and develop an online store in the way you want without breaking your bank account.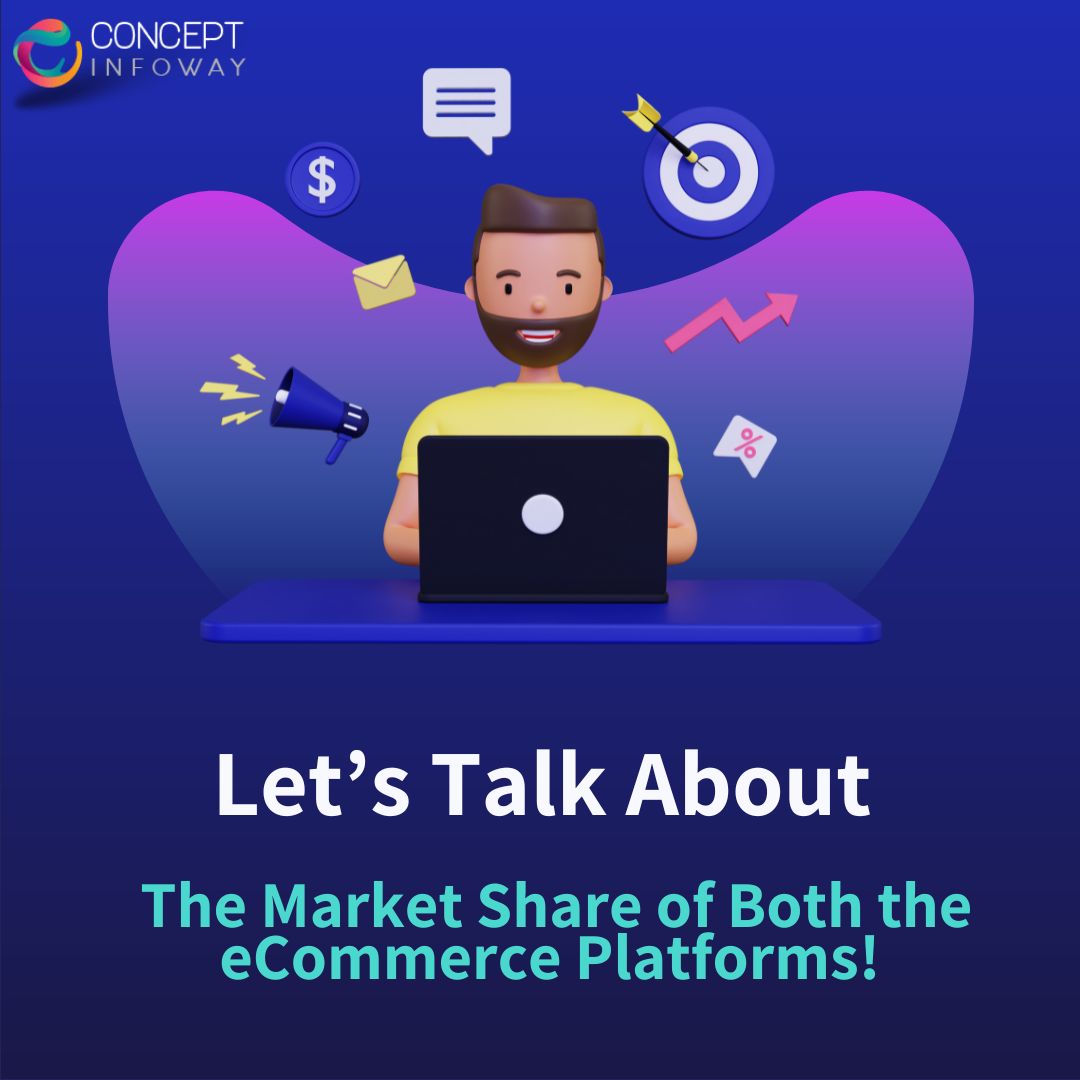 WooCommerce vs Shopify India – Let's Talk About the Market Share of Both the eCommerce Platforms!
Shopify and WooCommerce are undoubtedly the two most powerful and best eCommerce platforms of our time. Let's try to find out the market share of both platforms based on the number of users globally.
WooCommerce: As per the report published over the web, WooCommerce powers more than 25% of eCommerce websites over the internet. Below are a few more interesting statistics related to WooCommerce market share:
It powers more than 25% of eCommerce websites.
Among the top 1 million websites, WooCommerce powers more than 26% of websites
More than 3.5 million websites over the internet use WooCommerce checkout.
More than 6.5 million websites use WooCommerce elements.
The WooCommerce plugin has been downloaded over 211 million times.
The WooCommerce plugin is available in 16 languages.
There are more than 1500 themes and 6000+ plugins.
Shopify: The eCommerce industry is expanding exponentially. Shopify is a key player in this rapidly expanding eCommerce industry. According to recent market research, Shopify had a market share of approximately 20% in the e-commerce platform industry in 2022. However, it is important to note that the exact market share may vary depending on the specific region or industry segment being considered. Below are a few more interesting statistics related to Shopify's market share:
More than 3.9 million live websites use Shopify.
Shopify has approximately 4 million Shopify sellers in 2022.
Shopify stores are based in over 175 countries across the world.
Shopify merchants generated $175.4 billion GMV in 2021
There are more than 7,700 apps on the Shopify App Store
Approximately 6 million websites (live or historical) have used Shopify.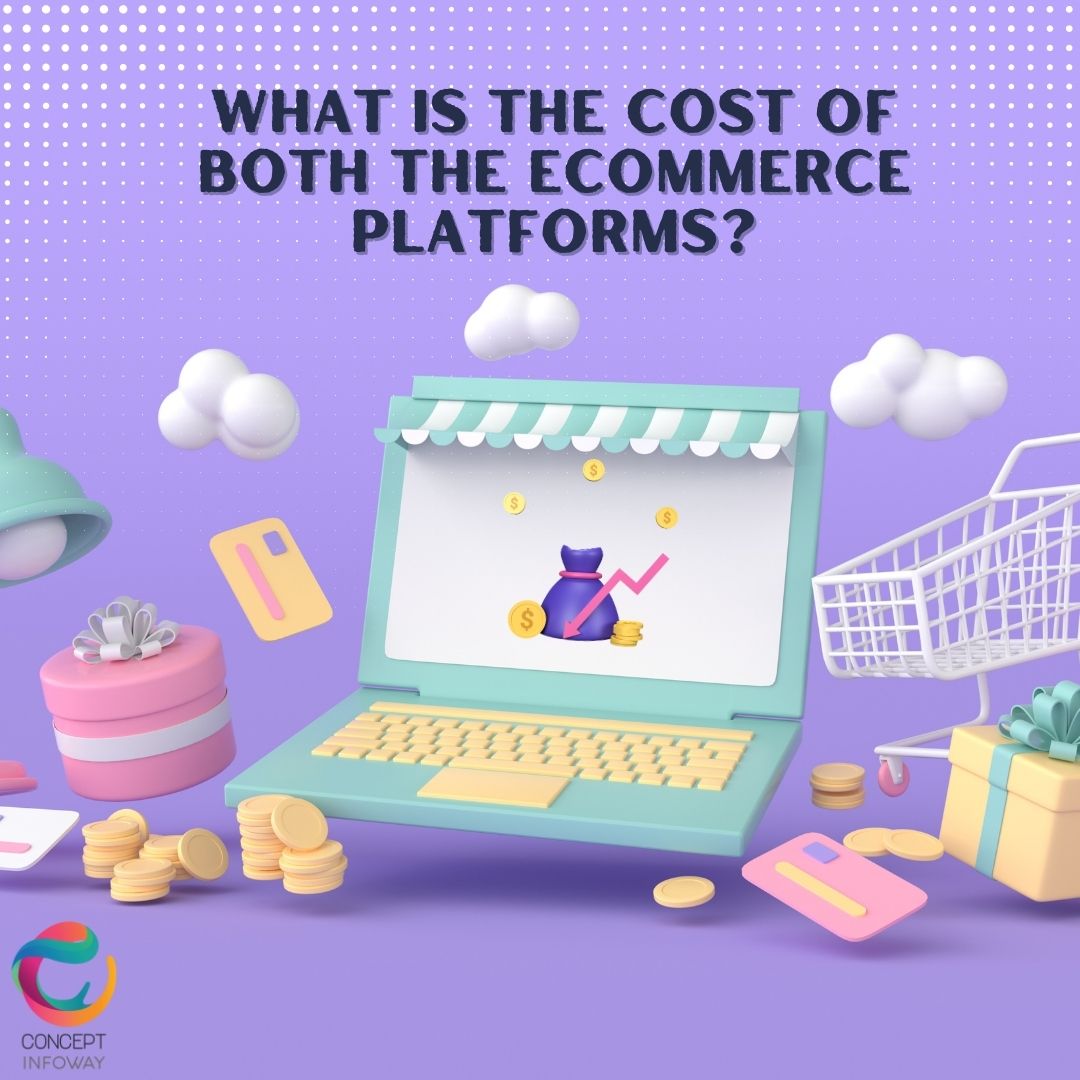 Shopify vs WooCommerce – What is the Cost of Both the eCommerce Platforms?
Shopify has a simple pricing method. It has 3 basic plans (priced at $24, $79, and $299) and a custom enterprise option. You can select the plans as per your business requirements and size. You can take the help of Shopify developers to discuss the plans that suit your business and future goals.
WooCommerce is a free platform, however, you need to arrange for your own hosting. The cost of hosting may vary based on the size of your store, however, typically a smaller operation should cost less compared to Shopify's basic plan. WooCommerce's add-ons tend to have a higher upfront cost compared to Shopify's, but they're usually sold as a one-time license instead of a monthly subscription like Shopify. You can hire WooCommerce developers for online store development services.

Shopify vs WooCommerce – Which eCommerce Platform is SEO Friendly?
Search Engine Optimization (SEO) has a significant impact on the success of an online store, with over 40% of eCommerce revenue generated from organic traffic and 39% of digital purchases influenced by relevant searches.
WooCommerce has a code optimized for SEO, but you can further enhance your store's SEO by adding meta descriptions, titles, and customizing URLs. Additionally, installing plugins like Yoast SEO and The SEO Framework can give you more control over on-page SEO and provide valuable optimization tips.
Shopify also enables basic SEO optimization with options to add descriptions and titles to product pages. Although it may have fewer SEO plugins compared to WooCommerce, it still offers some helpful options like SEO Booster, which scans your store and provides SEO reports with recommendations to improve your search engine rankings.
To learn more about affordable SEO services for your business, please click here.

WooCommerce vs Shopify: What Support Services Are Available?
Shopify is an easy-to-use eCommerce platform, but sometimes there may arise instances where you might need some help from experts. Fortunately, Shopify has a dedicated help center with informative writeups, tutorials, and step-by-step guides. The Shopify support team is available 24 hours a day, seven days a week, by email, live chat, and phone. Also, if you don't like reading and typing too much then you can also visit Shopify's dedicated YouTube channel. Not only that, but you can visit Shopify's Learn Portal if you are looking for more structured information and support.
When it comes to supporting for WooCommerce, it has a remarkable range of self-help resources. Its official documentation is packed with detailed guides covering every aspect of running a successful WooCommerce store. If you are a new WooCommerce Store owner, then you can also refer to Store Owner Guide. There are WooCommerce Blogs that cover all the technical posts along with a general discussion on how to create and maintain a WooCommerce store. If you encounter any problems with your WooCommerce site, there's 24*7 support for you to get your store back on track.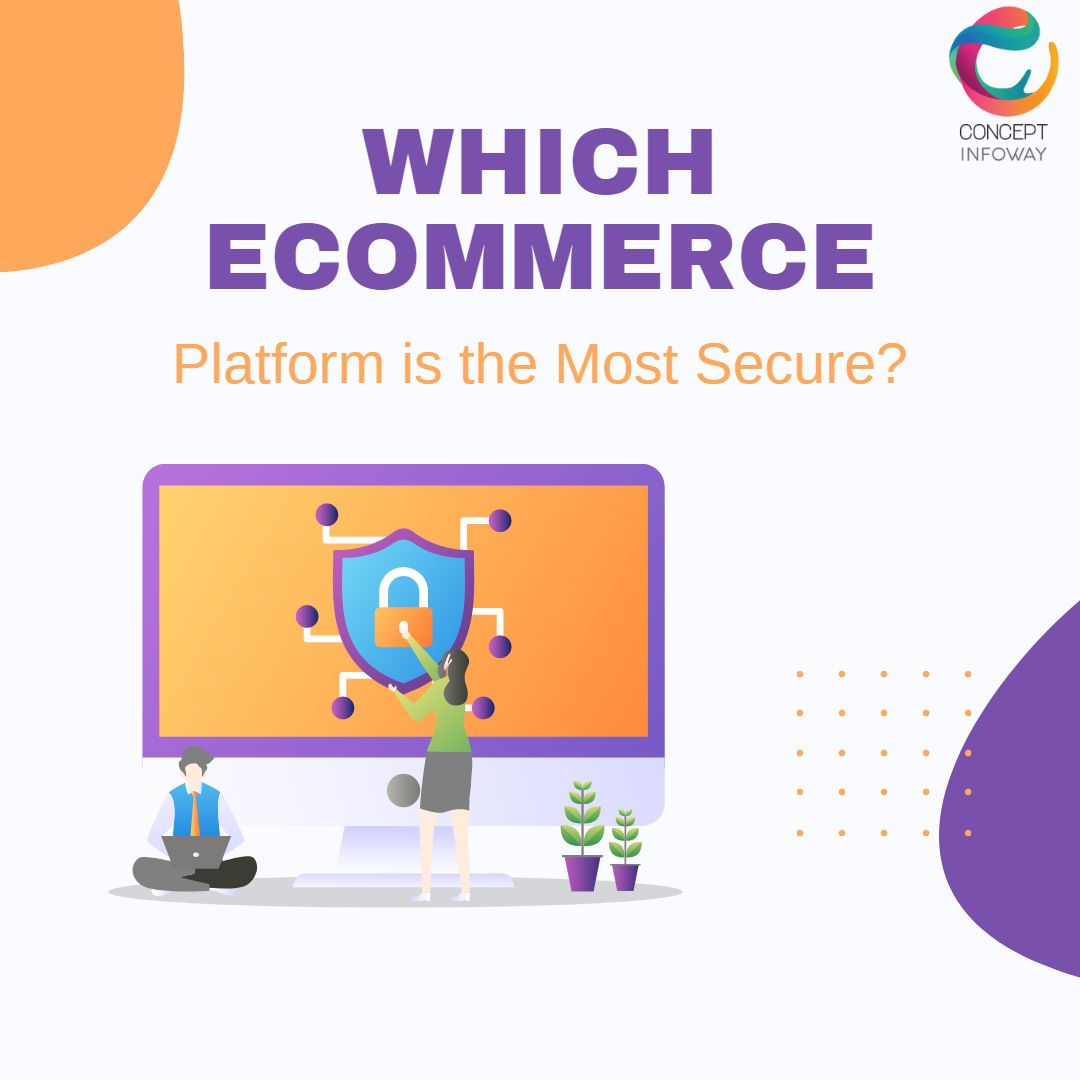 Shopify vs WooCommerce – Which eCommerce Platform is the Most Secure?
As an online store, having access to customer information like credit card details can make you a target for hackers. Shopify provides built-in security features, including an SSL certificate, to protect your store against cyber-attacks. This certificate displayed as a padlock icon by modern browsers indicates a secure website and can boost customer trust.
However, WooCommerce does not have built-in security and requires additional plugins for protection. These plugins create a "known good" classification for your store's components and alert you of any security threats. Contact us for recommendations on the best security plugins for your store.
At Concept Infoway, we have an in-house team of eCommerce developers and MITS experts to help with everything you need to develop a highly safe and secure eCommerce website for your business.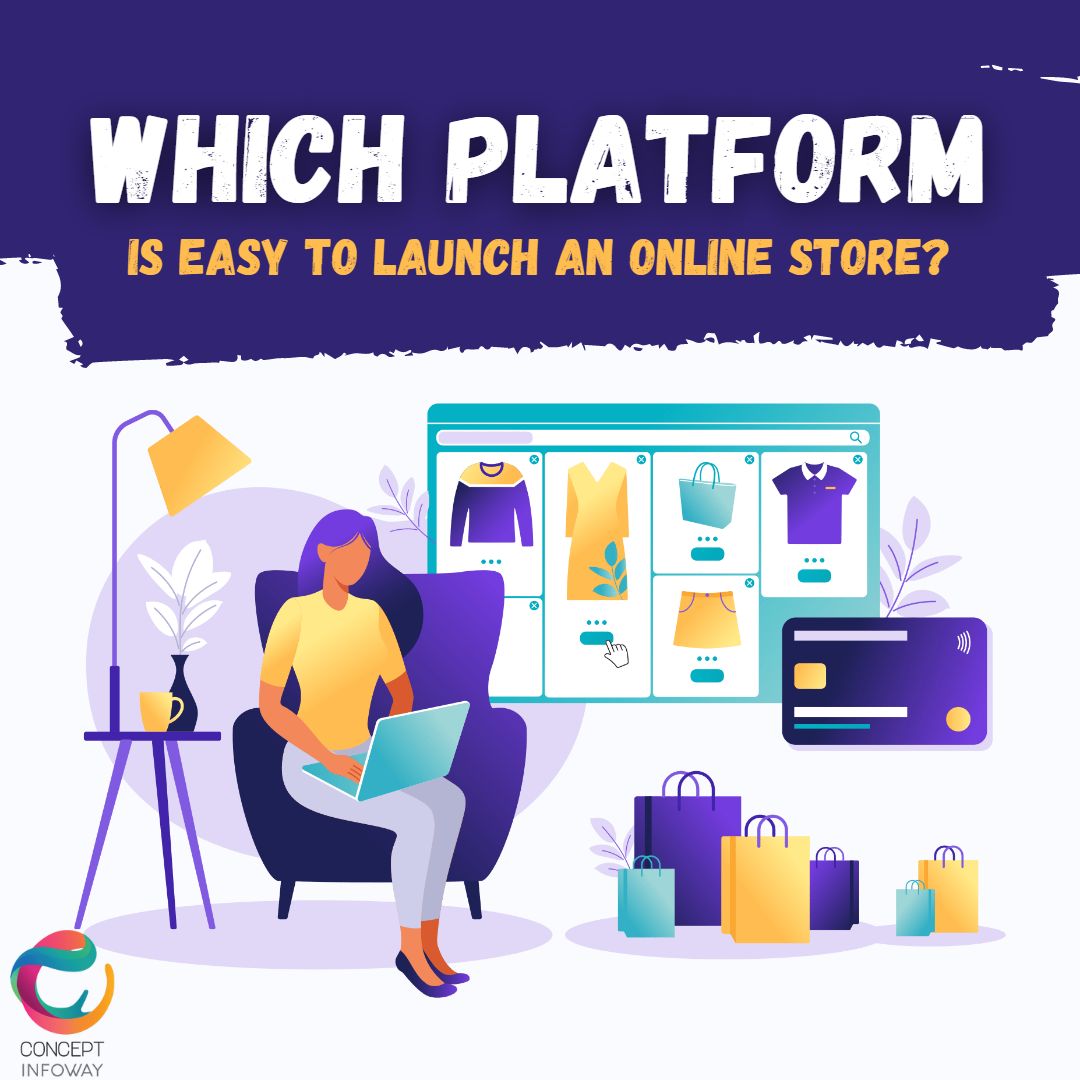 Shopify vs WooCommerce in India – Which platform is easy to launch an online store?
if you are looking to develop a fully functioning store and start accepting orders online, then Shopify is clearly the winner. It is because, with WooCommerce, you must develop a WordPress website along with web hosting and domain name. This is the reason why WooCommerce store development can take more time than Shopify.
WooCommerce offers a helpful setup wizard to ease the initial setup of your online store, including payment gateway setup, currency selection, and shipping method choice. However, there is a learning curve as it is not as user-friendly as Shopify, especially for those new to WordPress. On the other hand, Shopify provides a more seamless setup experience as a hosted ecommerce platform. Shopify takes care of technical tasks like domain name, hosting, and SSL certificate, allowing you to focus on setting up your store by choosing a theme and either purchasing a domain or linking an existing one. With Shopify Payments, you can start accepting credit card payments right away.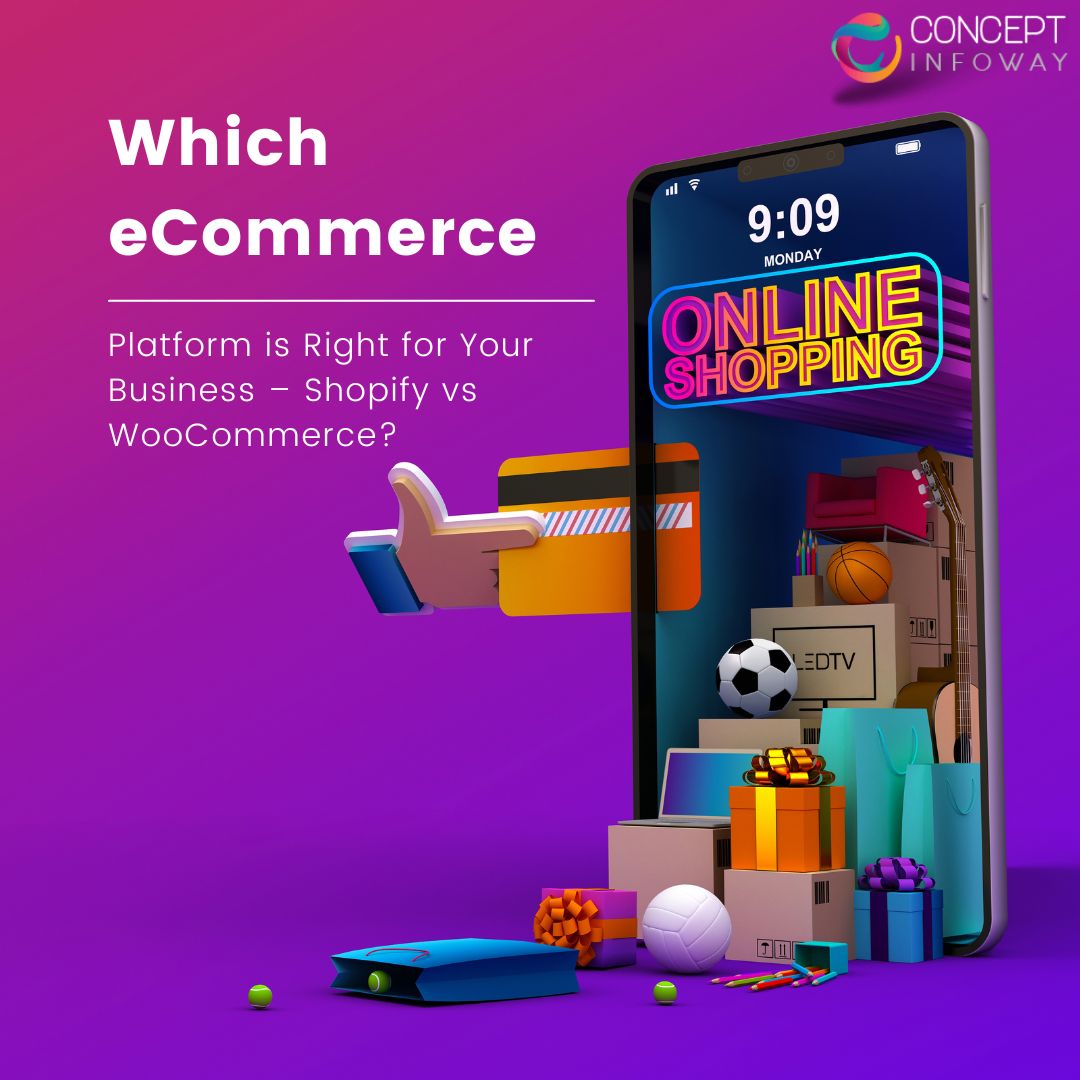 WooCommerce vs Shopify – Which eCommerce Platform is Right for Your Business – Shopify vs WooCommerce?
We've made it to the end of the Shopify vs WooCommerce brawl, and now it's time to determine which platform is best for you.
It's perfectly normal to feel intimidated by the choice of which e-commerce platform to pick. Running an online store is a massive undertaking and choosing the wrong one could potentially cripple your operation right from its inception.
Both Shopify and WooCommerce are great platforms in their own right – although each has its own set of pros and cons. If you go with whichever one suits your needs the best, you'll have made the right decision.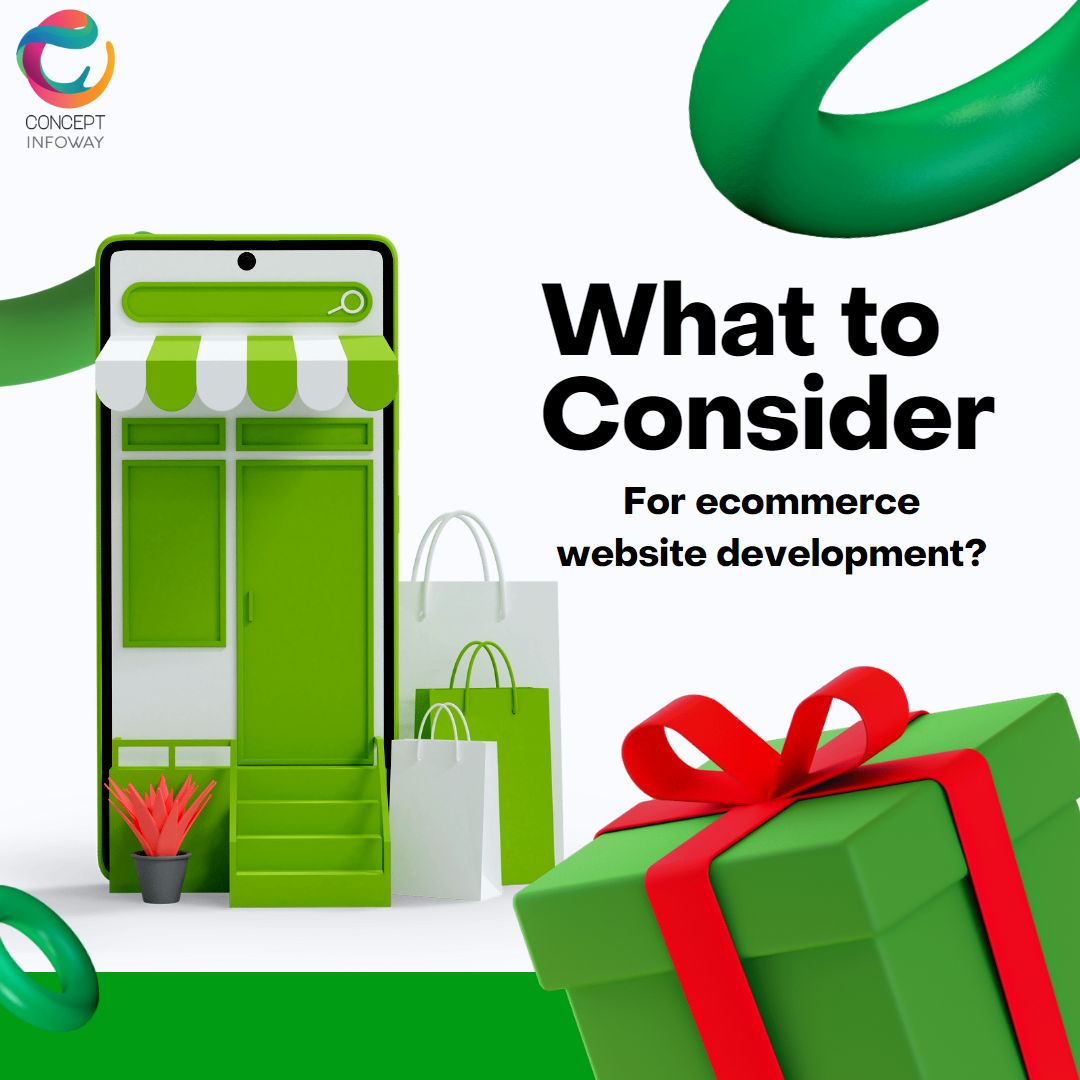 WooCommerce vs. Shopify – What to Consider for ecommerce website development?
Every business is different and so are its requirements; thus, you must choose the ecommerce website development platform accordingly. Selecting the appropriate ecommerce platform is crucial. As it determines your business's online success and seamless entry into the ecommerce realm. Both ecommerce platforms have their own pros and cons and limitations. Thus, you must go with the platform that offers you maximum flexibility based on your personal requirements.
Shopify has everything needed to launch and run your online store quickly and efficiently. Its array of features and customizable apps, along with a dedicated support team, make it the optimal choice for your business. Additionally, Shopify boasts a multitude of integration options to further streamline your operations.
WooCommerce is the perfect solution for individuals or businesses who desire greater control and customization over their online store. Ideal for those already utilizing or planning to build a WordPress website, WooCommerce provides robust design capabilities, outstanding SEO performance, and the potential for extensive scalability. This platform is well-suited for individuals who are willing to invest time and resources into ensuring the success of their e-commerce endeavor.
At the end of the day, considering your personal business requirements and technical skills, it's up to you to decide what your business needs and wants. However, if you are still confused and not sure what to consider for your ecommerce website development, feel free to contact online store development experts.
Contact us for ecommerce website development in India | Free Consultation
Want to take your brick-and-mortar store online but don't know where to start?  Then help is just a call away. Concept Infoway is the best ecommerce website development company in India. It's been more than 22+ years in the industry, and we have a team of dedicated online store developers. No matter which platform you want to use to develop your online store, we are always here to help you. Whether it is WooCommerce, Shopify, Magento, BigCommerce, or anything else (new or old) platform.
Our in-house team of eCommerce store developers is ready to answer all your questions such as:
What is the best online store development platform?
What is the cost of ecommerce website development?
How much time does it take to develop an online store?
Is it hard to maintain an online store?
Should I consider SEO after my online store development?
And more…
Whatever your doubt/questions/concern is, Concept Infoway is here to help you go live in style with your products and services. Feel free to contact us for a free consultation. To schedule a free consultation, you can:
Recent News Post

Get Top-Notch eCommerce Development Service from the eCommerce Experts
Now sell your products and services with ease online. With a well-built eCommerce solution, your business too can...
View More

4 Important Things to Consider When Hiring Magento Developers
Hiring Magento Developers - Need a powerful online store solution that can help you sell your products or...
View More